Environment Friendly Practices
Search results
More than 1200 people from Kerala have joined the Art of Living Pampa River Cleaning Project. In February, 2014 an elephant was found dead in the Periyar Tiger Reserve. The post-mortem revealed huge piles of waste — including polythene bags, aluminum foil ...

0 Keeping the environment clean "Ancient cultures all over the world have exhibited a deep reverence for Nature. For them, God was not in temples or churches, but was inherent in Nature. It's only when we start moving away from Nature that we start p ...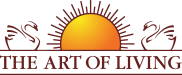 Founded in 1981 by Sri Sri Ravi Shankar,The Art of Living is an educational and humanitarian movement engaged in stress-management and service initiatives.
Read More