Raksha Bandhan
Search results
Yes, that is what I was saying. Most of these Rakhis (a sacred thread or band tied by the sister on the right wrist of her brother as a mark of love and assurance that he will protect her at all times) are made in China. These days, all our festival ...

This full moon is dedicated to the seers-- the Rishis. It is also called the Raksha bandhan. Bandhan means bondage, Raksha means protection. A bondage that protects you- Your bondage to the knowledge, to the master, to the truth, to The Self, all Save You ...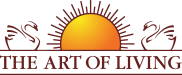 Founded in 1981 by Sri Sri Ravi Shankar,The Art of Living is an educational and humanitarian movement engaged in stress-management and service initiatives.
Read More