National Projects
Search results
The Art of Living BWS programe "STRENGTHENING WOMEN" is working in shelters for battered women, abused and young victims rescued from trafficking. In Buenos Aires City, the capital of argentina voluntaries have been working for over 15 months offering the ...

0 During the party there is also some basic Yoga AN ARGENTINA IDEA THAT EXPANDS TO THE WHOLE WORLD!   Yoga Rave is an experience unique in the world that keeps a completely diverse audience jumping for 4 hours. Both youngsters & adults have fun thanks ...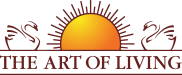 Founded in 1981 by Sri Sri Ravi Shankar,The Art of Living is an educational and humanitarian movement engaged in stress-management and service initiatives.
Read More