Lust
Search results
Lust is one of the main botherations that many face. Lust grips the mind and tires the body, and dulls the intellect. Lust, when indulged, brings inertia, and when suppressed brings anger. Lust is nothing but primordial un-harnessed energy. The same when ...

In love even an object gains life. Stones speak to you, trees speak to you, the sun, the moon and the whole creation becomes alive, Divine. In lust even a living being becomes a mere object. You want to use even people like objects. Here are some salient ...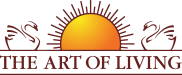 Founded in 1981 by Sri Sri Ravi Shankar,The Art of Living is an educational and humanitarian movement engaged in stress-management and service initiatives.
Read More