Sacred
Search results
What is the difference between a tourist and a pilgrim? Both are on a journey. Whereas a tourist is satisfying the senses, a pilgrim is in the quest of the truth. A tourist gets tired and tanned, while a pilgrim sparkles with spirit. Every move a pilgrim ...

Throughout the ages, in all cultures, place, time, persons and symbols were all considered sacred. Whenever you consider a symbol, place, time, person or act sacred, your attention is undivided and whole. When things are ordinary and same, you tend to sli ...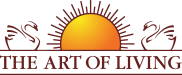 Founded in 1981 by Sri Sri Ravi Shankar,The Art of Living is an educational and humanitarian movement engaged in stress-management and service initiatives.
Read More