2014
Search results
Play Pause Prev | Next ...

Dec 14 2014

.8 million people of all ages rolled out their yoga mats to take up The Art of Living's challenge of performing 108 Surya Namaskars during an event titled "Yogathon 2014." The organization has been conducting a series of Yogathons across the world. Just 3 ...

Dec 12 2014

I congratulate Hon. Prime Minister Narendra Modi on the United Nation's declaration of World Yoga Day. It is very difficult for any philosophy, religion or culture to survive without state patronage. Yoga has existed so far almost like an orphan. Now, offi ...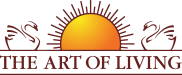 Founded in 1981 by Sri Sri Ravi Shankar,The Art of Living is an educational and humanitarian movement engaged in stress-management and service initiatives.
Read More