Question & Answers with Sri Sri Ravi Shankar

Q: Gurudev, What is a soul mate?
Sri Sri Ravi Shankar:
First you meet your soul, then you can find out about soul mate.
Q: Gurudev, I feel I'm too attached. How to break?
Sri Sri Ravi Shankar:
Serve, serve and serve to break from attachment. When you find something beautiful, you get attached. You want to posses it. When we try to posses, then it becomes ugly. Beauty is that which you cannot renounce/reject or capture. That's why it is called beautiful.Serve, instead of wanting to posses. Whatever is beautiful we want to posses it, and then jealousy comes, pain comes. When you find something beautiful, just serve.
Q: Gurudev, How to see Divinity beyond the objects?
Sri Sri Ravi Shankar:
Don't try to see Divinity. Take it for granted. It is there, like the air. You know that the air is all there. You inhale air and exhale air. You can't see air but you know it is there. Similarly Divinity is all there. Only the heart can feel. Eyes can't see it. When you are totally relaxed you feel that the whole universe is filled with Divinity. When your mind is relaxed, your body is relaxed, you find that the chirping of the birds is Divinity,
the moving of leaves is Divinity,
the flowing of water is Divinity,
Even people fighting, & mountains - all - exuberate Divinity. You will find that beyond all this phenomenon, there is a field or phenomena that exists – that is Divinity.
Q: Gurudev, Guruji, you say, 'I am you and you are me'. But I feel a difference. How to realize that I am you?
Sri Sri Ravi Shankar:
In silence, in service.
Q: Gurudev, What is upanishad?
Sri Sri Ravi Shankar:
Sitting close by and listening is Upanishad. Upanishad is a collection of discourses of high knowledge, how it was transmitted from a Master to students. It is very interesting.
In one of the Upanishads, it is beautifully said. Once a boy goes to his father who is also his Guru and asked what is God. Father replied, 'Food is God' for everything grows from food, everything is sustained by food and in the lack of it, everything dissolves and everything again becomes food. So the boy went and thought about it for several months, understood all about food and came back to his father, and again asked 'What is God?'
The father, also his Guru, said, 'Prana is God'. The boy went, thought and understood all about prana, how it is going in and out of the body, how many types of prana are there and read all experiments about prana.
He again came back to his father and asked, 'What is God?' The father looked at child's face, so glowing and so vibrant. Father said, 'Ok, the mind is Brahman, mind is God.' Like that, the boy went and thought till he finds the ultimate bliss. Neither the student complaint to the teacher that he was told, 'Food is God, but it is not the ultimate, you told me the wrong thing'. He simply came and again asked the question. So this is ancient way of teaching step by step – food, then prana, then the mind, then the inner spirit, then the universal spirit, bliss.
Bliss is Divinity, the space. You are like the space. Then he said, 'There is no difference between you, me and the infinite self. We all are one. The Self, Guru and the universal energy are not different. All are made up of one substance. Today if you talk to scientists who study string theory, who study quantum physics they will say the same thing that is said in the upanishads. In upanishads, it was said thousands of years ago, 'God is not a person, sitting somewhere up in heaven but God is present everywhere. He is omnipresent and omnipotent, the energy of which you are also made up of, everything is made up of'.
Q: Gurudev, Dearest Guruji, can you please speak about guru and tatva?
Sri Sri Ravi Shankar:
There is only one air, one sun, one earth and one moon. and similarly one consciousness. In the inside of us, the consciousness which is wisdom, which is light is gurutatva. Tatva means principle. To begin with, the five tatvas are earth, water, air, ether and fire. These are five tatvas and then there is the mind, intellect ego. Then there is the maha tatva which is beyond the ego. The one who has gone beyond the ego is called Mahatma. Finer than the maha tatva is the guru tatva. The guru tatva is that principle of discrimination, of knowledge and when it dawns inside you, that is guru tatva. In knowledge then you have no dearth for anything. Life's mission is complete. Guru tatva always brings joy, freedom from misery and upliftment of the consciousness.
Q: Gurudev, The decisions which world leaders make have a great impact on us while the work that we do on an individual basis impacts only other individuals...
Sri Sri Ravi Shankar:
First, you should not think that politicians are a special species, they are one among us. Many times, they feel helpless. They want to change the society, turn around the economy, but find themselves helpless. Any sane politician wants to have violence out of society, but they feel their hands are tied. It has to come from society. You may think the other is powerful, in fact it's a collective effort of everyone that make the society move - and NGOs, religious leaders, faith-based organizations, play an important part in bringing inspiration, inner strength.
The four pillars of society - politics, business, civil society and faith-based organizations - have to work in unison. The World Economic Forum has recognized the need for everyone to come together, so has the UN, and that is why they have made a caucus for religious leaders. A role has to be played by everyone, and we have to play in rhythm.
We need to spiritualize politics, to lessen corruption. We need to secularize religion, to lessen extremism and terrorism. Many think only they are going to heaven - I tell, you they make life for everyone a hell!
This is what spirituality is about - when you see the whole world as part of you, and you as part of everybody. There is that sense of sacrifice. Gandhi is a perfect example of being spiritual in politics. He was deeply spiritual, believed in truth and non-violence.
Finally, we need to socialize business, take up CSR (corporate social responsibility).
With these things, society will find a new level of understanding.
Q: Gurudev, Is it ok to pray for a peaceful end to the life of a person with Parkinson's syndrome?
Sri Sri Ravi Shankar:
Whenever someone suffers, the people around him or her are the ones who suffer more than the person. The family of a mentally retarded child suffers much more than the child himself. That child is in a different paradigm of mind. Nature gives the strength to endure the suffering and walk through with strength. An animal is given only that heavy a tail, which it can wag. Just imagine a rat having the tail of an elephant. Nature is very intelligent. It only gives you that problem which you can handle.
Q: Gurudev, Guruji, I read somewhere that after death, if you end upin hell, then you are fried in a pan. I felt afraid after reading that. Pleaseexplain.
Sri Sri Ravi Shankar:
Don't worry. When you are established inthe Self while you are here(in this planet), only then no fear is left. Thatwas a way adopted by our ancestors for making people follow the right path and dogood karma. It was said you will suffer a lot after death if you do wrong deedsto set people on the right path. If you follow the wrong path, then wrong karmawill follow.
To some extent, this karma can be changed. If you can'tchange karma at all, than there is no use in doing
Sadhana
. Do your
Sadhana
and
meditation
.
Q: Gurudev, In my country, most people are of the opinion that you can't raise a child without a non - vegetarian diet, as the body will lack amino acids and the brain won't function properly. What should I do?
Sri Sri Ravi Shankar:
Ample research has been done to contradict this theory. Look into that. There are millions of people who are vegetarian in the West and they are very brilliant. In fact, all the genius people in the West, including Einstein were vegetarian. Many of the top scientists have been vegetarian. This theory that the brain doesn't work needs to be questioned.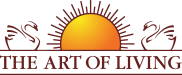 Founded in 1981 by Sri Sri Ravi Shankar,The Art of Living is an educational and humanitarian movement engaged in stress-management and service initiatives.
Read More