Question & Answers with Sri Sri Ravi Shankar

Q: Gurudev, This question is also related to education. Can you please talk about primary education?
Sri Sri Ravi Shankar:
Work for primary education is going on and it will continue. We are providing training to teachers as well students in all schools. Parents will also be involved in yoga, pranayama and meditation.
Q: Gurudev, What are the characteristics of an ideal devotee?
Sri Sri Ravi Shankar:
(After a little pause) You are One. You don't doubt that. And whatever additional quality you want to have, you can always develop.
• Someone who has a calm and serene mind,
• Wants to live in knowledge, has some knowledge and a desire for knowledge,
• No grudges, no hatred towards anyone,
• Has compassion.
Q: Gurudev, Dear Guruji, our brain is more than a computer. Scientists say that we use very little of our brain. Einstein is said to have used 32 percent of his brain. If we want to use 40 – 50 percent of our brain what efforts do we need to put? What will be its consequences if our brain becomes overactive?
Sri Sri Ravi Shankar:
That's a problem. So we need to first learn how to calm our mind down. Only a calm mind can come up with collective thoughts. Disturbed and chaotic mind will give rise to chaotic thoughts only and chaotic thoughts are coming in abundance. How to streamline the thoughts is an art in itself, the art of silence. How can you do it? With meditation, the mind becomes calm and collective, thoughts become focused, meaningful, purposeful and focused.
Q: Gurudev, We give so many botherations to you? To whom do you give all these botherations?
Sri Sri Ravi Shankar:
That you don't worry. I have a processing unit where all garbage gets processed to manure.
Q: Gurudev, What is the significance of the jyotirlinga? (There are 12 celebrated pilgrimage spots in India called the jyotirlingas)
Sri Sri Ravi Shankar:
Linga is a symbol. Jyothi is light. A jyotirlinga is a symbol of light. Ancient Rishis and sages have meditated and done their tapas (penance) in such places and those vibrations were created in that space. Here (in Vishalakshi Mantap) you have a jyotirlinga, you can't see the linga but the light is there. Swayamhi tirtani punamhi Santah. Teertha (holy spot) is where a saint sits. Every pilgrimage spot is a place where a saint has meditated has done tapas (penance) and then transmitted that energy to the stone, water, etc and the place becomes vibrant with that consciousness. When the spiritual energy in a place decreases, then conflict increases. Dhyana (meditation), puja (prayer), seva, and a spiritual life should be there. Then the Chaitanaya Shakti (spiritual energy) increases.
Q: Gurudev, Are you a little concerned about this mixture between politicians and business leaders? Sometimes it brings corruption. We know it is in this country and in other western countries?
Sri Sri Ravi Shankar:
It is everywhere; even in India there is corruption. Corruption begins when the sense of belongingness ends. If you draw a circle of belongingness around you corruption only begins after that. Politicians need to be more spiritual. By spiritual I mean, have a sense of belongingness towards people. Mahatma Gandhi is an example of this, in this century. He was a spiritual person and at the same time he was a politician too. He had the sense of sacrifice. 'I want nothing for myself but I want it for my people'. That spirit is going down somewhere along the line. That is why there is corruption and all sorts of unethical businesses have sprung up. We need to inculcate those value systems again, both in politics and in business. Trust is the backbone of business. From what we've seen in last 10 months, it took 10 years for communism to collapse, it took less than 10 months for capitalism to collapse, and the reason is that we have ignored our value system and ethics in business.
We have ignored the human values of caring and sharing, of dedication and devotion. If we can somehow re-inculcate these values in our youth, I tell you the youth are ready for it. They want this because they have seen the older generation just running. It is like running on the treadmill that is going nowhere.
Q: Gurudev, How to conquer the five senses? Can you explain in one sentence?
Sri Sri Ravi Shankar:
When you have sunlight and a candle, then the candle becomes insignificant. Likewise, other things become insignificant.
Q: Gurudev, They say cats are fiercer than tiger. I am relating this to women. Women nowadays are not open to accept men's opinion. I am concerned about the male species.
Sri Sri Ravi Shankar:
You mean we should start men empowering seminar. (Laughter). Perhaps!!
Q: Gurudev, How to materialize one's dreams?
Sri Sri Ravi Shankar:
When the mind is still, it gets the power to fulfill any thought. So, not only can you fulfill your thoughts, but also you get the power to bless others to fulfill their thoughts. It should be a thought that you believe in. It can't be something like you go to the moon. Any practical, possible thought you put the intention on, it starts manifesting. The basis is no mindness, empty mind.
Q: Gurudev, I am unable to fulfill my commitments.
Sri Sri Ravi Shankar:
What you can fulfil, focus on that! Be happy you fulfilled two commitments, next time go on with three, four..., focus on that.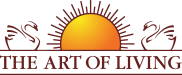 Founded in 1981 by Sri Sri Ravi Shankar,The Art of Living is an educational and humanitarian movement engaged in stress-management and service initiatives.
Read More