Question & Answers with Sri Sri Ravi Shankar

Q: Gurudev, When do we know we are on the middle path?
Sri Sri Ravi Shankar:
When you don't fall off, you are on the middle path.
Q: Gurudev, Is the world permanent or changing?
Sri Sri Ravi Shankar:
You can see that the world is not permanent.
Q: Gurudev, Can you please talk about restrictions during eclipse like not to eat?
Sri Sri Ravi Shankar:
The mind has a deep connection with the moon and the moon is connected to water and water is connected to the body: 60 to 70 percent of the body is water. Everything is interconnected. When a celestial phenomenon happens, it impacts the body also. For example, the way you feel early in the morning is different from how you feel in the afternoon or evening. Evening goes with romantic music and melodies, morning goes with wake up calls. You can't play romantic music in the afternoon.
The mind has an impact on the mind and body complex. Time has an impact on the mind. Planets have an impact on mind and the mind-body complex. Ancient people have written about it. When the mind says, 'It's wrong', you try to prove it wrong and when you can't prove it wrong, the mind accepts it. For example, turmeric. In the 70s and 80s, people dismissed it as only being a pigment with no food value but now scientists say it has the best anti oxidant value like amla (gooseberry) and tulsi (basil). They have started rediscovering the ancient sacred herbs as being very useful and a must for healthy living.
The reason we say, don't eat during and before the time of eclipse is because the food increases metabolism in the body. Increased metabolism doesn't let the mind be in a calm state. If you have food, you would simply fall asleep. We advise this to soothe the system and not excite it during the celestial phenomenon.
Q: Gurudev, How do I see God?
Sri Sri Ravi Shankar:
Have you seen the breeze? Yet you know it is there. You can feel it. Similarly you can't see God but the heart feels the presence, the prana (life-force).
Q: Gurudev, Why is there is a rift between migrants and local people?
Sri Sri Ravi Shankar:
Rift between the migrants and people living there... one of the reasons is that the migrants are not mixing with the local people. They remain in their own community and campus. They don't adopt the country they are in. This is a big issue. That is going to keep people separate.There is an old saying, 'Be a Roman when you are in Rome.'So if you are in a country, you should adopt that culture, you should be with the country, flow with the norms of that country. This is essential for migrants to know and understand. Secondly, the fear. Migrants fear that they will lose their roots. This they need not do. They should strengthen their roots as well maintain their original customs – language, culture, religion, tradition. That is fine. They should do that. On the other hand, there is much awareness about cultural diversity. There have not been many festivals which integrate all kinds of people, of all different cultures, civilization, religions. This multi-cultural events, multi-religious events need to happen more often. That would bring people together, their hearts and minds together.
Q: Gurudev, Why this year called virodhi?
Sri Sri Ravi Shankar:
Maybe to keep a space for conflict also in society. It finishes in March. March ahead.
Q: Gurudev, You tell us to accept people as they are. I accept people as they are but I get frustrated and irritated. Please tell some recipe for acceptance without getting irritated.
Sri Sri Ravi Shankar:
When you feel anger inside, do you notice the sensation? Forget about the other person. It is the sensation which is giving you trouble. When you focus on the sensation, it gets dissolved. Why should you spoil your own nervous system? Why should you spoil your own beautiful body because someone said something. You know, 72 muscles are strained when you frown. Your body becomes a wreck.
Q: Gurudev, Why are love marriages and arranged marriages increasingly leading to divorces?
Sri Sri Ravi Shankar:
Yes, divorce is happening day by day while family values are eroding, the generation gap is widening and interdependence is being forgotten.Husband and wife forget that they are interdependent. They need each other and both look for independence. I haven't done any research on this why this is happening. (laughter) but if some of you do that research and publish a paper it will be good. Atleast people will be aware of these pitfalls. Whether it is a love marriage or arranged marriage, marriage is always a chance, if it clicks it is a chance. Sometimes it may appear to have clicked for a short period of time but in the long run, it becomes a question mark. And vice versa also. Sometimes in the beginning it may appear to be completely incompatible but as time goes itbecomes very compatible. It is like a chameleon – changing colors all the time. If someone can see this, they have a hope. And if it appears to be not so, then move on without guilt because there is no point in suffering life long. If you have given 100 percent then you better move on your path and let the other move on his/her pathrather making the whole live of both, miserable. But the question is whether you have given your 100 percent, have you made all the effort to make it work? That isimportant.
Q: Gurudev, They say cats are fiercer than tiger. I am relating this to women. Women nowadays are not open to accept men's opinion. I am concerned about the male species.
Sri Sri Ravi Shankar:
You mean we should start men empowering seminar. (Laughter). Perhaps!!
Q: Gurudev, Guruji, the other day you talked about effort and effortless. But it needs lot of effort to be effortless.
Sri Sri Ravi Shankar:
It's worth doing it.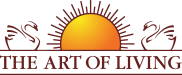 Founded in 1981 by Sri Sri Ravi Shankar,The Art of Living is an educational and humanitarian movement engaged in stress-management and service initiatives.
Read More