Question & Answers with Sri Sri Ravi Shankar

Q: Gurudev, Sometimes I get very angry. It is like something gets inside me. How can I get rid of this inner demon?
Sri Sri Ravi Shankar:
I tell you, there is no demon inside. No! If anybody tells you, don't listen to them. Just walk away. There is no demon inside you. Got it? You arepure light. You are born of light. You are light. All that you need to do is wake up, little more silence, little more meditation and observe the sensations.Start observing the sensations in the body, in the mind. Yes? And such an outburst of anger comes and then subsides. It will take little time so that itdoesn't arise at all. The more we are in the state of dispassion or centeredness, lesser is the anger. Behind the anger is a desire for perfection. Wanting perfection makes you angry. Want brings anger in us. So when you keep observing, the want dissolves. You loosen up from inside. You start blossoming from inside. You will see, you will get very few opportunities where you have to get upset. It is ok to get upset once in a while, doesn't matter.
Q: Gurudev, When do you call something mature? I am confused?
Sri Sri Ravi Shankar:
When confusion is gone, then you call mature!
Q: Gurudev, I feel lustful at times. What to do and how to get rid of that?
Sri Sri Ravi Shankar:
When there is no joy in life then lust increases in you because then you get joy in that only. But when you find joy in life otherwise also, then the frequency of such desires starts reducing. When you start finding joy in sadhna (spiritual practices), joy in service, joy in satsang, joy in devotion, joy in surrender - that is the only way to come out of lust. No other way exists. When all are done together slowly, you come out of lust. Otherwise, you will have to wait for age. May be then you will be out of it. You won't be capable physically to do it but you get rid of it from the mind or not, that is not sure.No guarantee is there. Usually very old people see all obscene stuff and try to get satisfaction from it.
Q: Gurudev, If a relationship is not going smoothly, what to do?
Sri Sri Ravi Shankar:
Well, I am not an expert to answer this. (Laughter) One thing I can tell you is that you should leave a certain margin in a relationship. The strength of a relationship lies in the ability to accommodate rough patches. How well you handle it gives you skills. Otherwise how do you get to know how accommodating, understanding and considerate you are? These virtues come up only when you have rough patches. See the situation as an opportunity on how to adapt, how to be accommodating, understanding and considerate. You should give a shot to excel in exhibiting your character rather then changing the other person.
Q: Gurudev, According to Raj Yoga, it is said that practicing meditation is meant for people who are reclusive and follow a strict and definite approach to reach salvation. Meditation is difficult for a person with much responsibilities. You said everyone should meditate. What are the implications of this on a normal person?
Sri Sri Ravi Shankar:
There are different forms of Yoga. Raja Yoga is Royal Yoga. In some forms, they spend a lot of time in practice. Some forms are for people like the prince who has so many responsibilities such that they can do the practice in a short span of time. Meditation is useful for people in all walks of life.
Q: Gurudev, Guruji, I do all practices when I am in problem but otherwise I stay away from path. What should I do?
Sri Sri Ravi Shankar:
This you figure out. When misery comes, everyone thinks of God. But to one who thinks of God even when happy, why will misery touch him? There is an old proverb which says this Sukh mein simran sabh karein, dukh mein kare na koi,Sukh mein simran jo kare to dukh kahe ko hoyeThis applies to us also. When you are doing pranayama, Sudarshan kriya, when you are happy, then that happiness will continue.Today, there was an article in the paper which says that the only way to cure depression is by meditation. Anti-depression medicines will make the depressioncome back. There is a rebounding of depression with anti-depression medicines but with meditation there is no rebounding. Today millions of people are suffering from depression and they don't know something like this exists. They don't know there is a way which can make them free from depression. When you go back tell everyone about meditation. It takes one out of depression, suicidal tendencies. Look at Rashid (pointing to a youth who has come from Kashmir), he is smiling after 12 years and is now doing wonderful service also.
Q: Gurudev, I feel more connected to people here in Art of Living but I feel a disconnect from people in my office or even at home. I feel weak that way.
Sri Sri Ravi Shankar:
Why do you think you are weak? Wake up and see you have all the strength. You should do the DSN (Divya Samaj ka Nirman- one of the Art of Living programs which helps an individual to move beyond one's barriers and limitations.). There is no outside, no other at all. The Art of Living teaches you that the whole world is your family.
The ashram is your home, of course people are rosy here but everywhere you can't expect the same atmosphere. You may have to face hard criticism in the office. You have reach meditation to people. But what is the first principle of Art of Living? Accept people and situations as they are. If you don't learn the very first principle, you can't say you are doing the Art of Living.
Q: Gurudev, Guruji, the other day you talked about effort and effortless. But it needs lot of effort to be effortless.
Sri Sri Ravi Shankar:
It's worth doing it.
Q: Gurudev, I know you have a vision how in big corporations there can be spirituality. The corporate culture and spirituality conference is happening in only two weeks. I work for one such a big corporation and I struggle from the inside because when the times are tough, those values don't seem to matter.
Sri Sri Ravi Shankar:
Don't get frustrated, at least you be strong. Have hope. Things will change.
Yesterday night I was watching on CNN about a problem on how young girls and children are being sold in Nepal and India and all these places. Why don't we all do something? We already freed 600 girls from going to Bombay for prostitution - teaching them and making them economically strong. I think we can duplicate that in all these places. We can raise more funds in that irection and help so many women and save them from financial crises.
We should all focus on doing something about that problem.
Q: Gurudev, How to practice compassion and impartiality?
Sri Sri Ravi Shankar:
When you are unbiased in your mind, compassion simply flows. When you have belongingness with everyone, irrespective of their class, economic background, intellect, if you can connect, then compassion flows.
You could be anybody - Chinese, African - put yourself in different shoes, playing different roles, then suddenly you find that you are stuck as being somebody, and then you will see it is much more universal.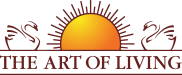 Founded in 1981 by Sri Sri Ravi Shankar,The Art of Living is an educational and humanitarian movement engaged in stress-management and service initiatives.
Read More