Question & Answers with Sri Sri Ravi Shankar

Q: Gurudev, I know you have a vision how in big corporations there can be spirituality. The corporate culture and spirituality conference is happening in only two weeks. I work for one such a big corporation and I struggle from the inside because when the times are tough, those values don't seem to matter.
Sri Sri Ravi Shankar:
Don't get frustrated, at least you be strong. Have hope. Things will change.
Yesterday night I was watching on CNN about a problem on how young girls and children are being sold in Nepal and India and all these places. Why don't we all do something? We already freed 600 girls from going to Bombay for prostitution - teaching them and making them economically strong. I think we can duplicate that in all these places. We can raise more funds in that irection and help so many women and save them from financial crises.
We should all focus on doing something about that problem.
Q: Gurudev, I have learnt to accept people as they are. However we have also learnt the concept of responsibility. I have a 13-year-old son. He is mature, breaks rules, leaves school in between, doesn't learn, doesn't come home on time, and hangs around with friends. That concerns me. How do I complete my role as a mother, accept him and place limits?
Sri Sri Ravi Shankar:
You are already doing it. It is very difficult to manage or deal with teenagers. Sometimes you need to be strict, and sometimes loving as well. It's like riding a horse. Sometimes you can let loose but sometimes you hold on tight. So managing teenagers is like riding a horse.
Q: Gurudev, Is it good to practice religious practices? As of now, I am on the path of meditation and sometimes don't feel like practicing them.
Sri Sri Ravi Shankar:
It's a matter of culture. It creates an atmosphere with a sense of joy. There is nothing wrong in celebration, fire crackers etc. Traditional practices help and bring a sense of belongingness to family and children.
In the houses of Maoists, there are no pictures or lamps. When children grow up (in such an environment), they grow up with a lot of emptiness.
In Russia, there was no religion for 40 years. There was a destruction of cathedrals and they built a swimming pool on that. Now, after that catastrophe, they re-built the church. If people don't practice religion, they start feeling the vacuum. And finally religion helps them understand this.
For spirituality – there is no need of religious practices.
Q: Gurudev, If everything is pre-decided, then what is the need for karma/ action?
Sri Sri Ravi Shankar:
We cannot live without karma. All is pre-decided for an animal but not for a human. Some things are pre-decided and some are not. If everything was pre-decided, why would we be doing bhajans here? It would be no different than being an animal then. Humans have responsibilities to fulfill and humans take on responsibility. An animal has neither any responsibility nor any demand. Humans have freedom as well as an intellect.
Q: Gurudev, I have never been successful in life. I consider myself to be a load on my parents' shoulders.
Sri Sri Ravi Shankar:
Drop your laziness and don't be too choosy. Whatever work you get, take it up and do it. Do not think it is beneath your dignity. Do not think you are not successful. Every work is attached with honor and dignity.
Q: Gurudev, Guruji, singing Shiva and Krishna songs in satsang make many people wonder. Although we imbibe so many good vibrations this still makes some people think that we are singing Hindu songs. Why do we sing songs of so many Gods? People from otherreligions get confused between the real meaning of satsang and the symbolic meaning behind mantras.
Sri Sri Ravi Shankar:
The sound of 'Om namah shivaya' includes all the five elements – Earth, Water, Fire, Air and Ether. Hinduism is not a religion as such. People have beenchanting this for thousands of years. Mantras are those sounds which you hear from deep within during meditation and the aim is to bring one back to the source. During later days, people started putting faces and drawings to these mantras. Mantras have got certain vibrations/ energy. They are universal.
Even in churches in Latin America 'Marnah nath' is used. Its translation in Latin and Sanskrit is so close. For 'Lord' the word in Latin is nath and also in Sanskrit the word nath is used to mean 'Lord'. So the word marnah nath meaning 'My lord' which is used in Christianity is actually a Sanskrit word.
Chanting in Sanskrit is beneficial because Sanskrit is the oldest language known to mankind. It has a deep impact on the consciousness. We welcome all songs – Japanese, Korean, Spanish. Any song you want to sing is welcome. We sing a lot of songs inSpanish and Portuguese in satsangs in South America. Of course, in India everybody easily connects with ancient mantras. Take any language you want but along with it take this also. How many of you feel singing and chanting these mantras creates some vibrations? (All raise hands in affirmation) It's obvious. In Vedic chanting, many times you don't know even the meaning but it has some effect.
In the morning we did Rudra Abhishek, this has been practiced for over thousands of years. We use crystal, milk, yoghurt and flowers etc. They all create a certain impact and send out positive vibrations.
Q: Gurudev, What kind of siddhis (powers) are required to be able to know what is happening in other places?
Sri Sri Ravi Shankar:
An ordinary person through spirituality can know what is happening all over. Mansik shakti (strength of mind) is enough. When you put your attention somewhere, you can know what is happening there. Practice and you will see it is easy.
Q: Gurudev, Guruji, how to handle the shattered mind of a person after the untimely death of a closed one?
Sri Sri Ravi Shankar:
A shattered mind will give them strength because the departed soul will give power. You know, we should stop pitying people as well as ourselves. No self pity or pitying others should be there. You only have to know that nature gives you power. The Divine is with you and is giving you power to withstand pain.
Q: Gurudev, What karma should I do that I don't have to take birth again?
Sri Sri Ravi Shankar:
Why not take birth again? We don't want to take birth again because we find this birth miserable but when there is joy in this birth, you are doing satsang daily, then why not take birth again? When you are in joy, doing satsang and serving people around then you will say I should have hundred more births like this. When you are so tired of this birth, when hopes and desires have tired you, whendesires have burnt you then only you say, 'I don't want to take birth again'. Whatever desires you have, fulfill those and those which are not to be fulfilled, drop those and be happy.
Q: Gurudev, People are talking about the end of the world in 2012. When I started thinking about the end of the world, I wonder – what is creation?
Sri Sri Ravi Shankar:
2012 – nothing is going to happen. We will still do satsang like this. Only there will be more people!If creation was not made, how will you ask this question? It was made so that you can ask and I can tell!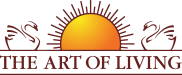 Founded in 1981 by Sri Sri Ravi Shankar,The Art of Living is an educational and humanitarian movement engaged in stress-management and service initiatives.
Read More