Question & Answers with Sri Sri Ravi Shankar

Q: Gurudev, How would you like to see the stereotype of the future leader?
Sri Sri Ravi Shankar:
I feel through education we can change and unite the hearts and minds of people. This cannot be done by the people who are in power. People who are in authority cannot unite the hearts and minds of the people. It is the voluntary organizations, social workers and reformers that have to bring about this change in the mindset and bring the hearts and minds of people together.
Q: Gurudev, What is your advice on the Fatwa against education for women?
Sri Sri Ravi Shankar:
This is ignorance. Fatwa against women going to school is anti-progress.
Women should be given equal rights as men. That is the symbolism of Ardhanaareshvara- half Shiva and half Shakti. Women should not be treated like second class, third class or a servant.
Saying that you cannot sing Vandemataram because it praises the earth as a mother - people are not listening to such dictates anymore.
Women should be given all rights. They should be empowered and should have a say on everything. We should have one common law. Politicians keep dividing society to enjoy privileges, vote bank. They don't want education to reach the poor people so that they can rule over them. This is a rotten mind. We have to go ahead and educate the population. Illiteracy is the reason that wrong people enter politics.
Q: Gurudev, I would love to become an Art of Living teacher. But I am not sure if I am ready. When is one ready to do TTC and become a teacher? With Love and Gratitude.
Sri Sri Ravi Shankar:
You are ready. Don't doubt yourself whether you are ready or not. You are ready. Even if you are not ready, you will be cooked very well and made ready. The processes are such in the teacher's training. It is amazing, a blossoming of your personality. So don't worry, just go for it.
Q: Gurudev, What's the role of pain and suffering in life?
Sri Sri Ravi Shankar:
Pain is unavoidable, but suffering is optional
Q: Gurudev, Guruji, what is the secret of this place?
Sri Sri Ravi Shankar:
smiling): The secret is here (pointing to his heart).
Q: Gurudev, Adi Shankara says, 'Kasya sukham na karoti viraga' (What pleasure can dispassion not give!) It is also said, tivra samvega nam asannah (When you have a great desire, intense longing – everything becomes easy). How to be in that state of mind and yet be dispassionate?
Sri Sri Ravi Shankar:
Truth is contradictory. Completely opposite values together form the truth. This is also true and that is also true. Intense longing will take you to the goal and at the same time dispassion also takes you there. Dispassion gives you happiness.
Q: Gurudev, Turiya avastha (state of Samadhi) of chetna (consciousness) is shiv tattva. How to achieve shiv tattva?
Sri Sri Ravi Shankar:
Nirvikar (without any blemish)and prayatna rahit (without any effort). Dropping all efforts and all vikar in the mind, you relax.
Q: Gurudev, You must be very disappointed with this age.
Sri Sri Ravi Shankar:
Do I look disappointed?
Q: Gurudev, Why is there is a rift between migrants and local people?
Sri Sri Ravi Shankar:
Rift between the migrants and people living there... one of the reasons is that the migrants are not mixing with the local people. They remain in their own community and campus. They don't adopt the country they are in. This is a big issue. That is going to keep people separate.There is an old saying, 'Be a Roman when you are in Rome.'So if you are in a country, you should adopt that culture, you should be with the country, flow with the norms of that country. This is essential for migrants to know and understand. Secondly, the fear. Migrants fear that they will lose their roots. This they need not do. They should strengthen their roots as well maintain their original customs – language, culture, religion, tradition. That is fine. They should do that. On the other hand, there is much awareness about cultural diversity. There have not been many festivals which integrate all kinds of people, of all different cultures, civilization, religions. This multi-cultural events, multi-religious events need to happen more often. That would bring people together, their hearts and minds together.
Q: Gurudev,
Dear Guruji, despite being on the path for almost six years now, we didn't worry about what the results would be later. You know, when we started, so manypeople ridiculed us and we didn't mind any of those humiliations. None of those humiliations stopped us from working and reaching out to people. We keep doing it, because we know what we are doing is good and it's not for our sake that we are doing it, we are doing it for the simple fact that it brings benefit to people. If not today, tomorrow they will understand, recognize it. Right? So you need not be a football of others' opinion. As long as we know that we need to continue doing this and it helps people, it makes our life worth living. So we continue doing this.
Q. Dear Guruji, what can you do when you doubt the Master? How to overcome the doubt? How to prevent it from happening?
Sri Sri Ravi Shankar:
You know, your doubt is always about something that is good. You only doubt the honest, you never doubt the dishonest. You doubt happiness, you never doubt depression. If you are depressed and someone asks you, 'Are you depressed?' Then you are very sure, you don't say, 'Well, I am not very sure!'With happiness you say that, 'Well, I am not sure whether I am happy or not.' So we doubt love. Someone says, 'I love you so much', you say, 'Really?' If someone says, 'I hate you', you never ask, 'Really?' You doubt! So our doubt is always about something that is positive.And doubts - they come and they go. Doubt more. I won't say, don't doubt. Doubt as much as you can. See I tell you, it will fall away by itself. It cannot stand. So doubt more. A Master only encourages the student to doubt more. He will not clear the doubts. In fact, the job of the master is to create more doubt so that you can bake well and become really solid. Because if not today, ten year later you may get the doubt, better get the doubt right away! Get asmuch as you can. Once they come, they don't come back again. Same doubts don't arise twice. Different doubts keep coming and when they come, don't push themunder the carpet. Don't shelve it under, go with it. And a time comes when you become solid. It only makes you stronger, powerful, focused and responsible.I would say, good! Doubts have come about the Master, let them come. Hmm? Cook with them. They are fuel by which the mind can really cook. Hmm! And you willsee that you are much stronger than your doubt! Your faith, your love, your beauty, your truth is a hundred times more powerful than the doubt. The faith islike the sun, the doubt is like a cloud. No amount of clouds can cover the sun for long. They just come and they disappear. Yes, there are some cloudy days and it can be there, let it be. The sun will eventually shine.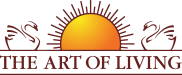 Founded in 1981 by Sri Sri Ravi Shankar,The Art of Living is an educational and humanitarian movement engaged in stress-management and service initiatives.
Read More