Question & Answers with Sri Sri Ravi Shankar

Q: Gurudev, Guruji, even after surrendering, the mind gets stuck? What should I do?
Sri Sri Ravi Shankar:
At least for some time the mind gets free. This is the how it is with the mind. The reach of maya is widespread. It holds on to you from so many directions. When you think it gives you some happiness then the mind gets attracted towards it. Finish it with surrender, bhog ke (bearing the pleasure & the pain) or with understanding. If nothing, then with time it automatically gets finished.
Q: Gurudev, What should we do when nothing is in our hands and we don't understand what should be and what shouldn't be done in a relationship or career?
Sri Sri Ravi Shankar:
You should meditate then. When you are so much deluded and confused, meditate for some time. You will find clarity dawning instantaneously.


Q: Gurudev, What is liberation? Is it possible to be liberated in this birth?
Sri Sri Ravi Shankar:
It is possible in this birth only. You should listen to Ashtavakra (A commentary by His Holiness ).


Q: Gurudev, What is the significance of Kumbh mela?
(The Kumbh Mela is one of the most sacred pilgrimages in Hinduism. The word Kumbh has been derived from the Sanskrit word Kumbh meaning 'pot' or 'pitcher' and Mela means 'festival' that is why it is known as "the pitcher festival". It is a fair that energizes your mind and soul)
Sri Sri Ravi Shankar:
Ganga is a symbol of knowledge and Yamuna symbolizes love. Prayag (where Ganga, Yamuna and Saraswati meet) is the unity of love and wisdom. When love and wisdom meets, celebration happens.
Kumbh means coming together of saints, scholars and katha vachaks(story tellers). They participate in discussion and
meditation
with the sankalpa(positive intention) of universal benefit. People needn't go to all the different places. They can all come to one place. The concept of mela started in India. Nowadays we call it expo. There are expos for motors, books, clothes, to present all the products in one place. On similar concept all the saints used to congregate in one place once in 12 years. In those days transport facilities were not so extensive and traveling would take so much time. Kumbh mela provided an opportunity for people to converse and exchange knowledge with each other.
If you see it from planetary perspective, Kumbh happens when Jupiter enters Aquarius. By bathing in the Ganges the chitta (consciousness) becomes joyful. Your consciousness is purified. The sins are washed away. It's so beautiful. The sins are so superficial that just by a dip in the Ganges they can be washed away. The ever-pure consciousness can never be dirtied.
Q: Gurudev, Guruji, what's the difference nihilism and advaita?
Sri Sri Ravi Shankar:
One is nothing and the other is complete. Truth has two aspects - we keep saying it's nothing and then experience the completeness. Therefore in Yoga Vashishta, Maharishi Vashishta says in beginning, that the consciousness is empty like the sky and full like an ocean. We start with saying, "I am nothing" and move to "I am in everything".

Q: Gurudev, How do we differentiate between devotion and blind faith?
Sri Sri Ravi Shankar:
Blind faith is that which do not give you any positive result. In blind faith you move on with notions that you have heard from people here and there, and carry similar hopes with you. Either you are deluded or you are there for fulfillment of any strong desire or craving holding on to you.


Q: Gurudev, Could you speak about love?
Sri Sri Ravi Shankar:
It is not possible that a person does not know about love. It's love that gets distorted into anger and anxiety. It is almost impossible to talk of love. Sage Narad said a little and after that he said it is inexpressible - Anirvachniyam.
Q: Gurudev, Guruji please tell us something about Vedic mathematics?
Sri Sri Ravi Shankar:
We have Vedic mathematics department in the Ashram with several Vedic mathematics teachers in the department. There are some 16 – 17 formulas using which many mathematical problems can be solved. All lovers of mathematics should study that.
Q: Gurudev, Yesterday you talked about leela(game). One can comprehend it intellectually but how to make it an inner experience?
Sri Sri Ravi Shankar:
You don't have to make it an experience. You simply have to wake up and see life is a game. Wake up this moment when I am speaking. Whatever happened till now, is it not like a dream? You had dinner this evening, meditated in themorning, did yoga in morning and went to bed last night, and if you go to your own memory there were good events, bad events, you had profit, you had loss but right this moment it's all gone.
Wake up this moment and see from tomorrow to the next 10 years is also like a dream! When you realize this whole phenomenon that has happened in the past and future is all like a play, a game. You don't have to think this is a concept and I have to experience it. My dear, memory is memory. Your thinking that you have to experience memory is a concept and your thinking that you don't have it is again a concept. You simply have to realize right away it is a dream. This could be a dream. That very moment you feel a sense of relief. A soothing wave overtakes you. Don't wait that someday you will experience it's all a game.
May be after you leave the body you will experience one day. Then also you will realize I could have done that much before.
Q: Gurudev, Guruji when I meditate on you many other Guru's also come into mind. What is the solution?
Sri Sri Ravi Shankar:
Good. Greet them all.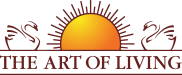 Founded in 1981 by Sri Sri Ravi Shankar,The Art of Living is an educational and humanitarian movement engaged in stress-management and service initiatives.
Read More