Question & Answers with Sri Sri Ravi Shankar

Q: Gurudev, If we have come from God, we are a part of God and to dissolve in God is our aim then why do we do stupidity of moving away from God?
Sri Sri Ravi Shankar:
Sometimes you get bored of sitting at your home and you go for a walk. But then you come back. If you don't come back home then people like us come to take you back home.
Q: Gurudev, What question should I ask?
Sri Sri Ravi Shankar:
My dear, you are asking me to tell you question also! Is it your New Year resolution not to use your brain come what may? You want to borrow even questions! No way. The questions have to be yours. It's not school where they give you questions and you give answers. Here you have to come up with the question. And you don't have to; if it comes up in you then that is your question. Nobody can tell you what question you should ask, what you should prayer for or what you should seek. It is a spontaneous outcome from within. Need is not to be dictated by somebody or anybody. Need is that which arises from within. In reality when you come in this energy all questions in you disappears.


Q: Gurudev, Good and bad thoughts come and go in the mind. Do these form karma?
Sri Sri Ravi Shankar:
No, when you are a witness (sakshi) to the thoughts coming and going, no karma is formed. When you feel sad thinking that your thought is bad, it is then when your mind gets affected.
Q: Gurudev, I am in love with a guy and I want to marry him. But my parents are against this. Whatever I chose I lose the people I love most. What should I do?
Sri Sri Ravi Shankar:
Try to convince your parents or try to understand why they are opposing. If they are doing this because of caste system or any superstition then you talk to them and make them understand. But if they have some other concern then you should try to understand their point of view also. Sometimes you are blindfolded when you fall in love. You are driven away by feelings and you cannot see what others can.
If you are not able to come to any conclusion then give time a chance. Have patience, relax and pray. Prayer has enormous power and it works.
Q: Gurudev, How do you break an addiction?
Sri Sri Ravi Shankar:
To begin, look at it in the short term. Say for the next one month I am not going to do it. What gets us over an addiction?
Greed – you will get $10 million if you don't smoke for one month. Greed will make you keep the vow.
Fear – fear keeps you out of addiction if you are afraid of sickness or death.
Love – if someone promises someone they love then they will not do it.
And of course, meditation.
Q: Gurudev, Guruji, what can tie society in one thread bringing all together for service?


Sri Sri Ravi Shankar:
You keep on doing service; others will automatically join. Don't make an effort to make others join you. You just do it and keep motivating others. Ask them if they want to come along. They will also come. If you are enjoying doing service, others will also get motivated to do it. Leaders should be like this. But usually they want so much perfection that they end up annoying every one. In this kind of service people come once and then they run away. Nobody wants to work with a person who is full of complaints. So serve along with fun. When happiness comes from within with regular Sadhna and Satsang, everything happens naturally.
Q: Gurudev, I want to trust everybody but when I begin to do that something stops me. What should I do?
Sri Sri Ravi Shankar:
Doesn't matter. Step by step, you will reach there someday. At least you are now aware that you doubt everybody. Doubt won't stay for a longer period. And when doubt is not there, faith naturally happens. It will happen on its own.
Q: Gurudev, I want to understand the relation between spirituality and the material world? Does material prosperity and the spiritual world coexist?
Sri Sri Ravi Shankar:
Prosperity and spirituality can coexist but greed and spirituality can't coexist. Unethical means of earning money and spirituality simply cannot coexist. If you have a factory or a business, you can continue do that and still be very ethical. You don't have to leave your industry, which may be giving employment to a few hundred or more people, for spirituality. There is no need of saying materialism is bad and leaving that you want to go towards spirituality. That is not at all necessary. You can continue doing your duty. This is what is expressed in one of the scriptures 'Ashtavakra' where Ashtavakra told king Janaka that he can be a king and be totally spiritual. King Janaka was the embodiment of the highest knowledge. There are many examples like this. What I usually say is 'keep money in your pocket and not in your heart or head'. When the money is wrongly placed that is when the problem arises. In India, materialism and spirituality are not in conflict with each other. Lakshmi – the symbol of material prosperity is portrayed pressing the feet of Narayana - the symbol of spirituality. We always say LaxmiNarayana which refers to the combination of wealth and spirit. But it is very important to note that greed and spirituality don't go together.
Unfortunately we associate negative tendencies like greed and jealousy with materialism. Even if you have to do charity, you can't do it with an empty bowl. How can you think of feeding ten hungry children with no money at hand? Is it not your dharma to feed them? In one of the ancient scriptures in India it is said 'Righteousness comes from wealth. Proper governance is the basis of the economy'. I think it is all connected. And the most important is the faith in the being, the highest self - the faith that I am going to get whatever I need and whenever I need. Then you give miracle a chance. Materialism is measuring every step too much. (Then you don't know when the stock market is going to crash and banks are going to be bankrupt.) Don't bank your faiths on the banks but bank your faith on the divinity and the power of your own sankalpa(positive sankalapa) and thoughts.
Q: Gurudev, If alcohol is obtained from a natural crop then why is it harmful and hazardous to health to consume it?
Sri Sri Ravi Shankar:
What I have observed is people who are into alcohol are very sad. Once the intoxication is gone, sadness dawns again and that too with greater amplitude. The aim of life is not to lose awareness but to live in awareness. To get rid of sorrow, awareness is needed. Intoxication will only stop it for a while and then it bounces back with even greater intensity. Alcohol spoils your health, makes your brain dull and gives rise to so many conflicts in the mind. It not only makes your life miserable but also the lives of those around you. If you want to lose your health and that too at your own expense then continue consuming alcohol.
People in villages earn a good income but they lose 60 percent in alcohol, and remain in poor financial and health conditions. You have a much better source of enjoyment – satsang. It gives joy to everybody – you and to people around. All other types of intoxications will seem dull in front of the intoxication you get in a satsang.
Q: Gurudev, When will my family come on this path?


Sri Sri Ravi Shankar:
Don't worry. Everyone will come to the path slowly.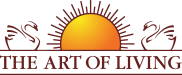 Founded in 1981 by Sri Sri Ravi Shankar,The Art of Living is an educational and humanitarian movement engaged in stress-management and service initiatives.
Read More