Question & Answers with Sri Sri Ravi Shankar

Q: Gurudev, What is swadhyaya?

Sri Sri Ravi Shankar:
Do either of the two things:
Become such a devotee like Yudhishthir, who gets Lord Krishna who is full of cleverness or else become clever, awaken that element in you.
The world thinks you to be better than you actually are.The world thinks you to be less worse than what you actually are. If you think like this, then what you want, will happen. Whatever kind of sankalpa you release in the universe that kind of result will come to you.
Realize this now or later after a decade. Once you realize it, you will bow down to this Universal Self. Otherwise you will blame the world and become sad making yourself blemished. Some people indulge in self pity, "I am very good but people do wrong with me."
Who says people did wrong? Who asks you to be stupid and be swept away in emotions? Some fall in love crazily, they talk so much and the other person doesn't know how to handle it.
Wise know how to accept love and give. But everyone is not wise. We want everyone to behave like the wise but we behave like an ignorant.
a look at yourself. This is swadhyaya study of oneself. Swa – means self, adhyaya – means study. Swadhyaya doesn't mean turning pages of books.
Q: Gurudev, Is physical distance a hindrance in feeling close to someone?
Sri Sri Ravi Shankar:
There is no distance for the mind. When you connect with the feelings, all the distances vanish. If there are no feelings, then you do not feel the connectivity even if you are sitting next to the person. That is true for god, divine and all relations. When such a connection is established with the whole universe, you experience the Shiv tattva.
Q: Gurudev, Is it ok to be driven by emotions?
Sri Sri Ravi Shankar:
The difference between a human and a stone is that, humans have emotions. When feelings are combined with wisdom, then that is good. It's like when water flows between two banks, we call it river. But if water is scattered all over the place, then that is flood. In life, along with intellect, feelings are also to be nourished. To maintain a balance between intellect and emotions is wisdom.


Q: Gurudev, How to quicken the progress?
Sri Sri Ravi Shankar:
If you want to quicken the pace then keep listening to knowledge again and again. Read at least one page of Yoga Vashishtha, Ashtavakra daily. Keep doing satsang, seva, satsang, meditation.
Maya has long hands and the pull keeps happening. With the help of the rope, one to has walk away from the pull. Satsang, sadhna, satguru are all there for this only.
Q: Gurudev, I want to trust everybody but when I begin to do that something stops me. What should I do?
Sri Sri Ravi Shankar:
Doesn't matter. Step by step, you will reach there someday. At least you are now aware that you doubt everybody. Doubt won't stay for a longer period. And when doubt is not there, faith naturally happens. It will happen on its own.
Q: Gurudev, Guruji, some people have assumed that they are Radha, but there are so many Radhas, what to do?
Sri Sri Ravi Shankar:
The real Radha doesn't see anyone other than Krishna, how did you see other Radhas?
Q: Gurudev, How do you deal with people who keep hurting you time and again?


Sri Sri Ravi Shankar:
Come on, nobody can hurt you, at the most they can blabber. When they blabber, they do it out of their ignorance. If you don't want to get hurt, nobody can hurt you. You should realize you are strong and nobody can hurt you. It's good to have some spicy crackers here and there. You should be a director, if you are a player in the play, you get stuck into it. You should just become a witness. Notice your mind when you're upset. Something is happening inside the body.


Q: Gurudev, When will my family come on this path?


Sri Sri Ravi Shankar:
Don't worry. Everyone will come to the path slowly.
Q: Gurudev,
Is homosexuality wrong?
Sri Sri Ravi Shankar:
It is a tendency. It can change anytime. It happens to many people. You are a combination of your mother and father. Sometimes the feminine energy dominates, and at some other times masculine energy dominates. Don't blame yourself. Raise above all this and see yourself in the light of wisdom. You are not a piece of flesh. You are that scintillating consciousness. Identity yourself with the spirit, which is beyond any gender. You will find such a relief!



Q: Gurudev, Is there life on other planets?
Sri Sri Ravi Shankar:
There is plenty here. Let us care for them first. Not to worry about other planets now.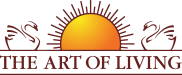 Founded in 1981 by Sri Sri Ravi Shankar,The Art of Living is an educational and humanitarian movement engaged in stress-management and service initiatives.
Read More