Question & Answers with Sri Sri Ravi Shankar

Q: Gurudev, How do you deal with people who keep hurting you time and again?


Sri Sri Ravi Shankar:
Come on, nobody can hurt you, at the most they can blabber. When they blabber, they do it out of their ignorance. If you don't want to get hurt, nobody can hurt you. You should realize you are strong and nobody can hurt you. It's good to have some spicy crackers here and there. You should be a director, if you are a player in the play, you get stuck into it. You should just become a witness. Notice your mind when you're upset. Something is happening inside the body.


Q: Gurudev, Is it possible to accept someone's behavior in the future if you are not able to do it at present. If we don't show anger then they will keep repeating their behavior, isn't it?
Sri Sri Ravi Shankar:
You show anger but you don't have to become angry.

Q: Gurudev,
Is homosexuality wrong?
Sri Sri Ravi Shankar:
It is a tendency. It can change anytime. It happens to many people. You are a combination of your mother and father. Sometimes the feminine energy dominates, and at some other times masculine energy dominates. Don't blame yourself. Raise above all this and see yourself in the light of wisdom. You are not a piece of flesh. You are that scintillating consciousness. Identity yourself with the spirit, which is beyond any gender. You will find such a relief!



Q: Gurudev, What is the meaning of Kumbh?
(The Kumbh Mela is one of the most sacred pilgrimages in Hinduism. The word Kumbh means 'pot' or 'pitcher' and Mela means 'festival' that is why it is known as "the pitcher festival". It is a fair that energizes your mind and soul)
Sri Sri Ravi Shankar:
Wherever people come together and do satsang, that is kumbh.


Q: Gurudev, How to increase devotion?
Sri Sri Ravi Shankar:
Open your ears wide and listen. You are a devotee and a true devotee. Don't ever raise a doubt on this. The badness is imposed from outside. Inside you are one with the Truth. Your devotion is also true devotion. This is the way to think. Otherwise, the self doubt transforms into guilt and then you spoil your mind. Move with the belief that I am a true devotee. Hear this with open ears.
Q- Krishna ki chaturta, Ram ki gambheeta (Lord Krishna's mischievousness, the seriousness of Lord Rama) … Guruji, which way to follow?
Sri Sri Ravi Shankar:See there is no fight here. They came at different times, so that there is no competition. They came to tell us that, "We are all one". Here there is no conflict of which is better which is worse, everything is essential. Each one has a style, place and time.
It is like you sing different songs for different occasions in life. In a marriage you don't sing a song that is sung at funerals.
Q: Gurudev, When someone near to you is dying what words should we say to ease the pain?
Sri Sri Ravi Shankar:
When someone near to you is leaving the body, your words would have no meaning. At those moments you just be there in silence. Those vibrations will work for them.
Q: Gurudev, If alcohol is obtained from a natural crop then why is it harmful and hazardous to health to consume it?
Sri Sri Ravi Shankar:
What I have observed is people who are into alcohol are very sad. Once the intoxication is gone, sadness dawns again and that too with greater amplitude. The aim of life is not to lose awareness but to live in awareness. To get rid of sorrow, awareness is needed. Intoxication will only stop it for a while and then it bounces back with even greater intensity. Alcohol spoils your health, makes your brain dull and gives rise to so many conflicts in the mind. It not only makes your life miserable but also the lives of those around you. If you want to lose your health and that too at your own expense then continue consuming alcohol.
People in villages earn a good income but they lose 60 percent in alcohol, and remain in poor financial and health conditions. You have a much better source of enjoyment – satsang. It gives joy to everybody – you and to people around. All other types of intoxications will seem dull in front of the intoxication you get in a satsang.
Q: Gurudev, Why are some people greedy and cruel? Can we change them or must we learn to accept?
Sri Sri Ravi Shankar:
Some people don't know how beautiful they are. Inside every culprit there is a victim crying for help. If you heal the victim, that culprit will be healed. No one is born as a violent person. One becomes violent due to lack of proper education on non-violence.
Q: Gurudev, Saints say that suicide is a crime. Then what is jeev Samadhi?

Sri Sri Ravi Shankar:
Yes, suicide is wrong. Some saints take jeev Samadhi. They can effortlessly separate their mind and soul, and continue to live like that for 20 years or so. Saint Gyaneshwar and some other very great saints did that in the past. I am not in favor for it.
One commits suicide out of sorrow, and tries to destroy the body. One tries to commit such a thing burdened with the sorrow, and in search of happiness. But committing suicide is like you removing your coat when you are feeling cold. There is only repentance after suicide, and one keeps on struggling to get a new body. Don't try to finish this body, and also don't hold on to it very strongly.

Q: Gurudev, We heard that Abhimanyu learnt one of the difficult and tactful war act called 'chakravyuh' while he was in his mother's womb. So, is it possible to learn something while in womb also?
Sri Sri Ravi Shankar:
Yes, it is true.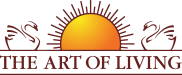 Founded in 1981 by Sri Sri Ravi Shankar,The Art of Living is an educational and humanitarian movement engaged in stress-management and service initiatives.
Read More