Question & Answers with Sri Sri Ravi Shankar

Q: Gurudev, If we are not getting something even after putting in continuous effort, should we accept the reality as it is, or should we keep on praying to get it?
Sri Sri Ravi Shankar:
If that is very much needed by you, you would not be able to go without praying. And have this faith that God will give you what you need.
Q: Gurudev, What is the difference between rest and laziness?
Sri Sri Ravi Shankar:
What you get after doing work is rest. Doing nothing and keep lying down is not rest. You feel restless in this state.
Q: Gurudev, My heartiest gratitude to you. Who are you Gurudev?


Sri Sri Ravi Shankar:
First, you know yourself. Why are youputting your effort in knowing me? You don't know who you are. First, know thathow many times have you come in this world? When you know yourself, it will bevery easy to know me.


Q: Gurudev, How can we strengthen the faith?

Sri Sri Ravi Shankar:
: Your very thought to strengthen the faith strengthens it. Move ahead assuming that your faith is very strong. When your intellect is purified, faith automatically gets strong. We should have a pure diet in order to purify the intellect. So, pay attention on your food. If you eat food thinking all sort of negative things in the world, that also affects the intellect. Many times people get time to converse only during meals, and they discuss about topics like diseases while preparing and eating the food. This is very wrong, and we need to get rid of this habit. You become what you eat. The type of food you take governs your mind. And again your mind has a direct impact on your body. That is why you should eat food with a happy state of mind. If we are very excited, we cannot swallow food with ease. Also if we are restless, we end up eating more food. So, it is important to have food with awareness.

Q: Gurudev, What is significance of Shiva's trishul?
Sri Sri Ravi Shankar:
Holding trishul signifies that Shiva is above three states – awake, dream and sleep. But who takes all these along with.
Q: Gurudev, What do you think of religious scandals? How can you avoid such scandals?

Sri Sri Ravi Shankar:
If somebody has made such a mistake, he/she should simply admit it. There are such people in every field who don't speak the truth. Don't blame the field for it. There are doctors who steal kidneys and sell it for a price. Some people are scared of being operated. But you cannot doubt all the doctors. Noble professions like medicine and education are becoming corrupt. There is a fine line between being cautious and being paranoid, and prejudice occurs when you cross the line.

Q: Gurudev,
Can you please describe me what ego is? How can one resolve ego? How do ego and love go together, or don't they?

Sri Sri Ravi Shankar:
Ego is a sense of seperateness, a sense of identity. There are three ways to see ego.
1. Ego is identity. I am this. This is one ego.
2. Ego is also I am not this.
3. Ego is also I am seperate from others.
How to dissolve this ego?
Either you expand your ego. I am this, I am that, I am that too. For instance, one ego is that you think you are an officer. But if you are stuck with only being an officer, and you come home and be officer to your kids and wife, you create a problem. Suppose you are a major or colonel in the military, and if you behave with your family in the same role, then you are stuck in your ego of being an army officer. Your one identity is that you are a colonel, but you are a father/mother with your children, you are a husband/wife with your spouse, you are a son/daughter with your parents and so many. When you balance all these identities in your life giving equal importance to all these, that is the way you dissolve your ego. Ego is getting stuck with any one identity. From that limited identity to identify with the unlimited divinity is the path of expanding, or you can call it dissolving identity. So you move from me to Aham Brahaman, I am somebody to becoming I am nobody, and I am nobody to I am everybody. Now this looks very philosophical. You can't go to your office and say that you are nobody, nor can you say at your home that you are everybody. It is not going to work. So, I would say that the simple way to counter your ego is to be natural. Ego makes you feel uncomfortable, unnatural and seperate. Egolessness,or expanded ego or transformed ego is being at home, being natural with everyone in every circumstances. Rather, it is being like a child. I would say just be like a child.
One last thing I would like to say about ego is that if you find you have any ego, then don't try to dissolve it. You can keep it in your pocket. Don't meddle with it, and don't bother about it. Let it be there. Ok?
Q: Gurudev, How do we eliminate terrorism for future generations?
Sri Sri Ravi Shankar:
Terrorism arises when someone starts thinking that only they will go to heaven and everyone else will go to hell. They think, "let me teach the others my ways so that they also can go to heaven." Narrow-mindedness is a cause of misery. If each child is educated in a multicultural environment, tolerance is bound to develop. If the kids in Afghanistan were taught a little bit about their roots, a little a bit about Hinduism, Christianity and so on, they would not have become so intolerant. The Taliban would not have arisen. They should have some idea of the great sayings like that of Buddha, of the Upanishads. Krishna said the same thing that Jesus said. Multi-religious upbringing will bring about love and harmony in the world. Interfaith education and inter-religious exposure will bring about love and harmony. If all countries spend even less than 2% of their budget towards globalizing wisdom, every child in the world would be a more happy individual.
A young woman in India from the ' The Art of Living' Foundation went to the Ivory Coast to teach. Ivory Coast has very polarized Islamic and Christian communities. They live in different villages and historically have had little or no tolerance towards each other. Within a month of her being there, because of her work, communication opened up between the different religious communities. The Muslims built a school in the Christian village. The Christians built roads and toilets for the Muslims. This miracle happened in a very short span of time. If one individual could bring about this change, imagine what would happen if we all go together. If we move together, we can do something big!
Q: Gurudev, We heard that Abhimanyu learnt one of the difficult and tactful war act called 'chakravyuh' while he was in his mother's womb. So, is it possible to learn something while in womb also?
Sri Sri Ravi Shankar:
Yes, it is true.
Q: Gurudev, In trying times we find people are letting us down in government, business and religion. How do you think these leaders should be handled?


Sri Sri Ravi Shankar:
Compassion. Mahatma Gandhi created a brand of politicians who were widely respected. I say spiritualize politics, globalize wisdom and secularize religion. Everyone should know a little bit about every religion in the world. If everyone could learn a little about Buddhism, Hinduism, Sectism, Janism, Christianity, then the whole mosaic of religion would be available. That's the only way we can understand each other and move on to spirituality. If every child knows a little bit about each religion, they would grow up with an acceptance of all religions.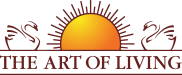 Founded in 1981 by Sri Sri Ravi Shankar,The Art of Living is an educational and humanitarian movement engaged in stress-management and service initiatives.
Read More