Question & Answers with Sri Sri Ravi Shankar

Q: Gurudev, Jai gurudev. Would you please explain about 2011? We are worried.

Sri Sri Ravi Shankar:
If you remember, many people were so afraid and paranoid in 1999. In 1999, it was said that computers were going to crash. They were asking, 'What do we do? We are not going to get food'. People started storing milk and food-grains in their basements! I think I was in Halifax at that time and people there asked me the same question, and they were also storing food! They said we have stored milk powder for three months, grains and stuff. I said, "nothing is going to happen. There is going to be business as usual". And I am telling you now, we will see 2010, 2013.. It will be business as usual. Only thing is people will be more and more spiritual. Have you noticed how young children, the Yes+ kids were asking questions? I think the older generation would be surprised to see how spiritual the younger generation is becoming. You know what questions you got in 40's or 50's, What is the meaning of life?, these kids are getting at the age of 15 now . I am asking this question to those of you who are above 50. Did you ever get this question at that age? The kids today are so much spiritual! As the time comes, you will see that more and more kids become more aware. They are not so much about showoff or buying things like you used to feel. The younger generation is completely off the clothes or jewellery or showoff. Of course, they have little bit more craze about gadgets and the cars. But even that is not as much as you would expect the things to be. Right? You find such difference in people! See in the beginning days of video games every body was so much on those video games. All those violent ones. But as times passed, it's fading out. I feel that it is fading away. Isn't it? It'll happen. More people will be more inclined towards spirituality.

Q: Gurudev, I feel fear of you leaving me. What can I do?
Sri Sri Ravi Shankar:
When Earth, air, Sun, stars cannot leave you, then how can I do that!
Q: Gurudev, What is innocence? What takes away innocence?
Sri Sri Ravi Shankar:
For innocence you would have to know there is no other.
Q: Gurudev, I heard about the ten avtars(incarnations of God). Please tell us about the kalki avtar? I am little confused.


Sri Sri Ravi Shankar:
There are just not 10 avatars, there are 24 avtars of Lord Vishnu. Not only 24 but they have infinite forms and names, which means God is present everywhere in so many different forms. Kal means tomorrow. Don't think that all avtars have already gone, one might be kept for the future also. 24 avtars have happened earlier and there will be more in the future also. So kalki refers to the future avtar. It was said that this avtar will come forth riding a horse. Horse in Sanskrit is called Ashwa. shwa means either in the past or the future. So ashwa means that which is right now. So kalki refers to one who is present in the consciousness this very moment. That divinity which brings together everything at this very moment, which takes away the feeling of separation from you and rekindles belongingness in you, is present here right now.
Q: Gurudev, Guruji, I just completed the Yes Plus course. I am so grateful to you for this course. I want all my friends, whom I care for, to experience this joy that I am experiencing.

Sri Sri Ravi Shankar:
Yes, many youths have benefited from the course. There are 43 universities in America where there are Yes Plus clubs, and students also get some credit in some universities if they do the course.

Q: Gurudev, I feel like I am not doing enough service as compared tothe blessings I have received.
Sri Sri Ravi Shankar:
Keep going!
Q: Gurudev, Is every partner also the same? Does soul mate exist?

Sri Sri Ravi Shankar:
First you meet your soul and then rest will follow. If you meet your soul, many will come and claim that they are your soul mates. Then you chose one of them.

Q: Gurudev, Why do we dream while sleeping in the night? How is it related to our life? Does a dream come true?


Sri Sri Ravi Shankar:
Why do we dream while sleeping? You want to dream while awake? (Laughter – looks at the moon, over the horizon). There are many people who do that. Even the ocean has become still to reflect the moon. Isn't it so artistic, look at the moon and the cloud, it looks like somebody emerging out of the cloud.
There are five types of dreams.
The first type is your past experiences – so where you went to school, you went to college, or you were working in your office, or business.
The second type of dream expresses your innate desires. Suppose, if you wanted to drink cola and you didn't drink it and you went to sleep, and in the sleep you are drinking cola. How many of you have had this experience? Whatever you wanted to do and you didn't do. In the sleep you fulfilled those things. Your desires come to you as dreams.
And, the third type of dream is intuitive – whatever is going to happen in the future maybe six months later or a year can come to you in the form of a dream. Before the Tsunami happened, a few months before, some people dreamt of it. The waves rising six feet high. Many people had that experience. Even here in Indonesia many people had the experience of volcano erupting. So whatever is going to happen in the future, that can come to you as dream, this is the third type of dream.
The fourth type of dream is what? About the place you are in, suppose you go and sleep in Germany in a place or in somebody's house and in the dream you hear all German words. In Russia, in the dream you hear and see Russian faces, in Russian language. It can happen in any place in the world. The fourth type of dream is related to the place you are sleeping and not to do with your own experiences.
And the fifth type of dream is a mixture of all of these. Some of it is the past, the present, the desires and the place you are in. Ninety percent of your dreams are this; that's why there's no clarity. Suddenly you are on a horse and the horse is inside a train, and the train is going in the water on a ship, then the ship is flying up in a sky. All sorts of weird things happen. That is why when people ask me to interpret my dreams, I say, "Take a cup of tea, and wake up." Don't worry about dreams, make a bundle and throw them in the ocean.
Q: Gurudev, I often talk to you in heart. How do I satisfy myself that my words have reached you?
Sri Sri Ravi Shankar:
My job is not to satisfy you but to make you restless to get the Highest knowledge. In that restlessness you achieve awareness.
Q: Gurudev, Is it ever possible to be free from desires?


Sri Sri Ravi Shankar:
Yes. Otherwise you could never sleep. If the desire haunts your head, you can't sleep. You let go of the desire so you can sleep. At different times, different needs arise in your body and mind. So, you do not sit here and worry about what you are going to have for tomorrow's dinner. You know that you have come here for a different purpose. An intention is different from the desire. An example of intention would be the thought that you want to go to New York, and you sit in the car and you drive. You go through Philadelphia and New Jersey. You take the turnpike or I-95 North until you get to New York. This is an intention. Desire is when you sit in the car and say, "I am going to New York, I am going to New York, I want to go to New York, I want to go to New York." Continuously chanting like this may lead you ending up in the mental hospital. You won't end up in New York. This is the difference with a sankalpa (an intention). An intention with attention and it will manifest. If the intention becomes a desire, it only brings grief whether it's fulfilled or unfulfilled.
You know, in the 1960's and 70's we had the Hippie Movement. It was created out of abundance rather than lack. All of these people had everything in abundance. People who go to drug abuse or who are indulging in alcoholism are lacking in spiritual education or knowledge. They are seeking an experiential validation of their spirit. That is what leads to depression. There are large populations suffering from depression in the world today. According to statistics it will rise to as much as 50 percent in the coming decade, half the population will be depressed. We need to change this and Prozaic is not the solution. The solution is meditation and yoga.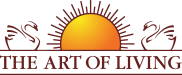 Founded in 1981 by Sri Sri Ravi Shankar,The Art of Living is an educational and humanitarian movement engaged in stress-management and service initiatives.
Read More