Question & Answers with Sri Sri Ravi Shankar

Q: Gurudev, I don't like it when my wife stops me from coming here.


Sri Sri Ravi Shankar:
She could be doing it because she might be worried about your dropping your family and becoming an ascetic. So you should give her the assurance that Guruji will not let you become ascetic in the first place.
Q: Gurudev, Dearest Guruji, what is ambition and what is greed? What is the line differentiating both? With love and pranams…

Sri Sri Ravi Shankar:
Greed is when nothing matters to you - no people matter to you. Only money matters, only you matter, that is greed. Greed is beyond your capability, beyond what you deserve. Even at the cost of suffering for others or yourself, you want to have it.You aspire and you want it by hook or crook, that is greed. Ambition is you have set a goal, you want to achieve it. That is ok.

Q: Gurudev, How can one have a successful relationhip?


Sri Sri Ravi Shankar:
Now I am not an expert on relationships. I would advise one thing for men and one for women. Women should never step on the ego of a man. The whole world may call him stupid but you must always say that he's the most intelligent person. You shouldn't question his abilities. Tell him, "You are the most intelligent person. Just because you don't use it, doesn't mean you don't have it." If you keep calling him stupid, then he will become that. Don't ask for proof of his love for you. Take it for granted that they love you. If someone has to prove their love for you every day, he will be exhausted! We shouldn't express our love too much. Very often the problem is that we express our love too much. If you keep the seed hanging on the surface, you'll never see the roots. But if you bury it deep inside, then also it doesn't sprout. Keep the seed planted. That should be how you express your love. Keep the dignity of love.
Now one suggestion for men is to never step on the emotions of a woman. If she complains about her mother, sister, family and so on, never join the band wagon. You will see she will suddenly switch side and You will be the target! Don't stop her If she wants to do some meditation, go to a place of worship, do some spiritual practices. If she wants to go for shopping, give her your credit card. You will have peace at home.
Q: Gurudev, How to take decisions in life?
Sri Sri Ravi Shankar:
With a calm mind. When you take decisions in restlessness, you get into trouble.

Q: Gurudev, How do we eliminate terrorism for future generations?
Sri Sri Ravi Shankar:
Terrorism arises when someone starts thinking that only they will go to heaven and everyone else will go to hell. They think, "let me teach the others my ways so that they also can go to heaven." Narrow-mindedness is a cause of misery. If each child is educated in a multicultural environment, tolerance is bound to develop. If the kids in Afghanistan were taught a little bit about their roots, a little a bit about Hinduism, Christianity and so on, they would not have become so intolerant. The Taliban would not have arisen. They should have some idea of the great sayings like that of Buddha, of the Upanishads. Krishna said the same thing that Jesus said. Multi-religious upbringing will bring about love and harmony in the world. Interfaith education and inter-religious exposure will bring about love and harmony. If all countries spend even less than 2% of their budget towards globalizing wisdom, every child in the world would be a more happy individual.
A young woman in India from the ' The Art of Living' Foundation went to the Ivory Coast to teach. Ivory Coast has very polarized Islamic and Christian communities. They live in different villages and historically have had little or no tolerance towards each other. Within a month of her being there, because of her work, communication opened up between the different religious communities. The Muslims built a school in the Christian village. The Christians built roads and toilets for the Muslims. This miracle happened in a very short span of time. If one individual could bring about this change, imagine what would happen if we all go together. If we move together, we can do something big!
Q: Gurudev, There are some blind faiths like not doing certain things on Tuesday or Thursday, or not crossing the path when a cat passes by. Do these carry any truth in them?
Sri Sri Ravi Shankar:
Nothing in all this according to me.
Q: Gurudev, What is the most important thing a person can do to realize God in their life?


Sri Sri Ravi Shankar:
Smile and serve. Smile at yourself. Smile at your own mind and how it vacillates. Watch your mind and smile at your mind. Don't be swayed by the mind but smile at it and serve the people around you in whatever capacity you can. You don't have to do things that you cannot do. The world does not expect you to do that which you cannot do. See, if you are not a doctor, nobody expects you to give them medicine. Right? If you are not an engineer, nobody expects you to repair anything. The world expects from you that which you are able to do. And doing what we can is service. We need to do a little bit of service. Whatever we do, a portion of it should go back to society. Everyone should do this. My grandfather took all the gold that was in the house and gave it to Mahatma Gandhi. He sent his family to his in-laws house and stayed in Mahatma Gandhi's ashram (seva gram) for twenty years serving Mahatma Gandhi. When we came to Bangalore, my grandfather introduced my father to Mahatma Gandhi. My father happened to have his gold chain on his neck. Mahatma Gandhi looked at it and asked "Is this necessary for you?" That gold chain, which was only fifteen grams, was all that was left. Immediately, my father said, "No, not necessary, you can take it. You are doing something for a big cause. You are doing the non-violence movement. This is for the country, for the nation, for the continent." He immediately gave it to him.
When I was in school, pride was attached to simplicity, to equanimity. When you are equanimous, you are smiling and compassionate. The compassionate person was considered a hero. One who would never lose his temper was considered normal. Today, unfortunately, pride gets attached to aggression and violence. Every hero is very aggressive. So, if a college student is more macho and beats up everybody, he becomes a hero, a role model. This shift in role model is a problem all over the world. We need to bring back spirituality, the spirituality we all grew up with. Have an equanimous and balanced mind. Show compassion to everybody.
Q: Gurudev, How can parents raise responsible children and make the experience joyful for both?
Sri Sri Ravi Shankar:
Teach them how to make one new friend each day. Don't give them all these violent video games to play with. There is an 'Art of Living program' for children - Art Excel '(All Round Training in Excellence). Children really enjoy the program as they learn through games. In Europe it is known as NAP, Non Aggression Program. Children who are very aggressive become happy and friendly. For parents we conduct a program called "Know Your Child."
Q: Gurudev, I often talk to you in heart. How do I satisfy myself that my words have reached you?
Sri Sri Ravi Shankar:
My job is not to satisfy you but to make you restless to get the Highest knowledge. In that restlessness you achieve awareness.
Q: Gurudev, Does the Art of Living work with Native American tribes?
Sri Sri Ravi Shankar:
We are working with the Native Americans in Canada but not in the US. We would very much like to do some work here. There is so much alcoholism in this community.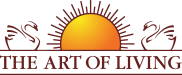 Founded in 1981 by Sri Sri Ravi Shankar,The Art of Living is an educational and humanitarian movement engaged in stress-management and service initiatives.
Read More