Question & Answers with Sri Sri Ravi Shankar

Q: Gurudev, Dear guruji, I am profoundly grateful for the beautiful knowledge that you bring to us. I am very curious to know from where these insights come from. When I meditate, I sometimes become calmer and more effective afterwards, but the secrets of the universe do not reveal themselves. Instead I seem to be either stuck in the same dramas or in some kind of self-hypnosis. The path is good for me. I am certain. But I feel so impatient. I found your words about the divine and nature to be the nectar for which I am hungry. Can you please elaborate on that theme. I used to feel a stronger connection with nature. I feel like a bit of a robot these days. Did I fall from grace or something?

Sri Sri Ravi Shankar:
No, no. I think you have too much time in hand. You sit and think too much about yourself. Get busy. You know, the more good work you do, you create positive atmosphere and vibes around you. And when you create positive vibes, that helps you go deep inside. It is necessary to care for others and share with others. Do it in whatever manner you can. Involve in some projects. Do some meditation. Don't sit and worry, 'Oh, what experience I had today, what I will have tomorrow?' No. They will come and they will go! You are more than all those experiences put together. For a seeker, what you do for any experience that comes, you simply have to say Hi and Bye. One hand you say Hi, and the other hand you say Bye. Don't forget to say bye after saying Hi. And don't forget to say Hi, and only saying bye. Then you are in trouble. If you are only trying to say bye-bye, then you are trying to resist them. If you say only Hi, then you are trying to hold on to them. That is why you are given two hands, you know! Hi and Bye. (Gestures hi and bye with hands.)All these experiences come and go, no big deal.

Q: Gurudev,
I'm confused as to who I am, how can I be more and more natural? How can I be myself and develop a strong sense of self? Is it ok to be very different than other people?
Sri Sri Ravi Shankar:
Confusion is a very good temporary state. Do you know when do you get confused? When you grow! When a particular concept in your mind just falls apart, breaks apart. You thought you were somebody, and that concept breaks so then there is confusion. So, it is a sign of growth. Is it shocking? Good. If you want to know who you are, you are in the right place and it is all right to be confused. In fact, we are all different yet we try to imitate others. That is where there is a problem. Just recognize the difference and celebrate the differences. To be yourself, you are in the right place. It's all right to be different, your difference need not conflict with that of other people. People who are rebellious want to be different to compete. You can be different. You could be different, you don't need to exhibit yourself as different. Got it?
Q: Gurudev, What is intuition and how can one develop intuition?

Sri Sri Ravi Shankar:
Tuition that you get from inside is intuition. Only way to develop intuition is to become little quieter and listen inside.

Q: Gurudev, How does one get rid of lust in the mind?

Sri Sri Ravi Shankar:
If you suppress lust totally, you won't be able to rise high. Also if you indulge too much in it, then also it is not going to work. Adopt the middle path. You can progress on the path being a family man. Neither you should force celibacy on you nor should you indulge too much in it. If you see the faces of people who visit these night clubs, you will not find even a glimpse of happiness on their faces. It is like sadness and heaviness are dropping out from their faces.

Q: Gurudev, What is the purpose of life? Is it to serve?
Sri Sri Ravi Shankar:
The one who knows the purpose of life would not tell you. Someone who tells you the purpose of life doesn't know it. This question is like a vehicle that moves us forward. It is something we should ask ourselves many times. It clears the path, the cobwebs in life. Don't be in a hurry to answer this question.
The source of the English word "service" is "seva," i.e to be like him, nature, God. Service is when someone does everything without expecting something back. It is our very nature and basic instinct to serve. When your mind is stress-free, calm, collected, happy, what you do is service.
Q: Gurudev, Whatever decisions we take, are your blessings always there?
Sri Sri Ravi Shankar:
In your profession and relationship, choice is yours and blessings are mine. The rest, I will have to think a little.

Q: Gurudev, I had so many questions in mind before meeting you. But now, all the questions have vanished. I know that you are incarnation of Lord Shiva. Am I right?
Sri Sri Ravi Shankar:
Let us leave at least one question in your mind.
When happiness dawns, all questions automatically dissolve.
Q: Gurudev, What is your inspiration?


Sri Sri Ravi Shankar:
There are two ways of going about work. One is wanting to do something for which you can always find an inspiration. Another is since you already have something, so you want to do it as an expression of joy. It makes all the difference whether work is done as an expression of joy versus expecting some joy. So, I'm not expecting joy in doing something. Rather, I am doing everything as an expression of joy. Everything is happening spontaneously. People find it very hard to understand this. These people ask me, "What is your motivation?, What is it that you want by doing all of this?". I say, "nothing. I want nothing". It's a little hard to understand at that time. For instance, suppose you have seen a nice movie. So many people who saw Avatar told me, "Guruji, you must go." By canvassing for a movie you enjoyed, you are not getting anything. You are not getting paid for canvassing for that movie. You go around telling everybody, "oh, that movie is so good, you should watch it." What do you get by that? You just tell people because you enjoyed watching it, and you want to share that happiness with everybody. Infinite joy is what we've all been born with. I give joy by sharing myself with everybody. So, we need to bring this shift from the joy of receiving to the joy of giving.
Q: Gurudev, How can one have a successful relationship?
Sri Sri Ravi Shankar:
I can give some advice on this.
First for women: Are you all ready? Never step on the ego of your man. Never tell him that he is good for nothing. If you do so, he will become like that. Always praise. Tell him he is the best. Give him compliments.
Now advice for men: Never step on a woman's emotions and never comment on her family. She may complain about her family, but you better keep quiet. The moment you start joining her she may attack you. Never step on her emotions. If she wants to go shopping, give her your credit card. Her emotions need to be taken care of.
To both men and women: I advise not to ask for proof of love. "Do you really love me?" Imagine what a burden it is to prove that you really love and care for someone. Even if you find some lack just say, "Why do you love me so much?" Even if the Spring has died out, it will start again. Ask only questions that are useful. Never ask someone to prove their love. Take it for granted.
Q: Gurudev, How can parents raise responsible children and make the experience joyful for both?
Sri Sri Ravi Shankar:
Teach them how to make one new friend each day. Don't give them all these violent video games to play with. There is an 'Art of Living program' for children - Art Excel '(All Round Training in Excellence). Children really enjoy the program as they learn through games. In Europe it is known as NAP, Non Aggression Program. Children who are very aggressive become happy and friendly. For parents we conduct a program called "Know Your Child."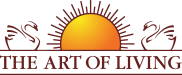 Founded in 1981 by Sri Sri Ravi Shankar,The Art of Living is an educational and humanitarian movement engaged in stress-management and service initiatives.
Read More