Question & Answers with Sri Sri Ravi Shankar

Q: Gurudev, How should be a disciple's relation with the master?
Sri Sri Ravi Shankar:
What relation you want to have with yourself? A relation in which you are natural and without any hesitation.
Q: Gurudev, What is special about this meditation practice compared to others?
Sri Sri Ravi Shankar:
It makes you ordinary and it can happen only to ordinary people. If you think you are special, this meditation cannot happen. And that is what is so special about it.
Q: Gurudev, What to do when love, devotion and faith gets shaken?
Sri Sri Ravi Shankar:
That is very good. It goes deeper when it is challenged, true love and devotion gets deeper. Testing times comes in everybody's life. You pray and sometimes your prayers don't get answered. 10 times you get what you wanted, and when 11th time you don't get, you start complaining. Is it the case? (The boy said, "Yes, one of my friends ditched me and I am feeling intense pain"). That is when you pull on yourself. Keep on your practices. God is in every heart, everywhere, all around you, and inside you. He knows what is best for you and he will give you the best.
That is why when you ask for something, ask this or something better.
Q: Gurudev, Is homosexuality wrong and to be changed or is it life'svariety?
Sri Sri Ravi Shankar:
It is a tendency. Many times it changes.So don't label it. It is there now. It may not be there later. You are acombination of your mother & your father. We have genes of your mother aswell as father. Sometimes male tendencies dominate, and sometimes female.Preferences may be stronger for some. Don't feel guilty or blame yourself. Riseabove it. You are not only flesh. Youare light around the wig of flesh. Shift from gender to genderless spirit, itgives you such ease.
Q: Gurudev, The history of ancient India is filled with the accounts of enlightenment, yogis taking on supernatural states of awareness and capabilities. Yet, to help me understand, how does one interpret such stories? Are these methodologies with allegorical significance, or they point to the untapped potential hidden in each one of us?
Sri Sri Ravi Shankar:
Do you know about the first airplane? Who flew the first airplane? ('Wright brothers' came the answer). This is what we hear or read in the books. Absolutely wrong. 50 years before Right brothers, one man from Bangalore, Subray Shastry, he went into meditation, in silence and then he went to meet a yogi. The yogi took him to deeper meditation, and he started recognizing the engines, he downloaded all that! He wrote a book called 'Vaimanik Shastra' and then he flew the plane in 1800 with a parsi gentleman. Parsis are the migrants of Iran to India who follow Zoroastrian religion. The parsi gentleman funded him to make the first plane. They flew it on the chaupati beach in Mumbai (or Bombay). This appeared in the 'London times' newspaper also. These two were put in jail by Colonial power, and they took and confiscated all the diagrams that he had made. A documentary of this came on television recently, with the newspaper cutting from England and the diagrams that he had cognized. He had made five different diagrams and this is available even today in a book called 'Bhardawaj Vaimanik Shastra' – The science of plane by Rishi Bhardawaj. He explained what type of engine that a plane has which takes off straight like a helicopter, and one which goes running and then takes off.
You can find all the details in the website http://www.bharathgyan.com/
More from the same conversation in the next post..
Q: Gurudev, Children don't care about their parents when they grow up. So many old age homes are there. Where do we fail as parents and what is your advice to parents so that this situation could be controlled?

Sri Sri Ravi Shankar:
That is why I am saying these three types of trust are very important – Trust in oneself, in goodness of others and in the Divine. A little bit of religion, moral and spiritual values, and the way you treat your parents and ask them to treat their grandparents can make an impact on them. So, you tell your children to take care of their grandparents. They will start doing that way.

Q: Gurudev, If God is omniscient, why do we praise Him or pray to Him?


Sri Sri Ravi Shankar:
Your praise is not for God's sake. It is for your sake. You praise God, and that praising uplifts your own spirit. You imbibe all those good qualities in you. It's not that God, when praised, becomes very happy and places those boons on you. You cannot bribe God like that. We pray to God. We do it in every religion. We seem to think that by praying we are appeasing God and by not praying we are annoying God. I don't think so. Prayer is your innate call. You want something and you pray. Meditation is even better than prayer. The culmination of prayer must be meditation. Meditation is telling God, "I am here to listen to you. What do you want to tell me? Let thy will be done". That is meditation.
Q: Gurudev, In a world full of jealousy and hatred, how do I go on a path of humbleness and serenity?
Sri Sri Ravi Shankar:
Don't label the world. Some people are this way, but don't pay too much attention to them. Just move on. Let them get cooked in their jealousy. It is alright. That which you put attention on, will grow. Manifestation follows intention and attention.
In the 55 years of my life I have never said a bad thing about anyone. It is my nature. At the most I would have said stupid. I never said or wished bad. If your intention is clear, I tell you, you will move on. If someone is jealous, what do you do? Just move on. Your attention should be on something higher, on the blossoming.
Q: Gurudev, Silence, music and logic are the three essential ingredients you have spoken of. How does logic relate to knowledge or consciousness?
Sri Sri Ravi Shankar:
Logic is essential. If you see an idol of Goddess Saraswati she is sitting on solid rock. She has a book in one hand which is logic. In the others she has rosemary beads for meditation and veena (a musical instrument). Logic, music, mauna (silence) are all essential for total development of consciousness. Knowledge is logical understanding of existence.
Q: Gurudev, What is Brahamcharaya?
Sri Sri Ravi Shankar:
I have talked about this in Yogasutras. You should listen to that. Brahama means infinite consciousness. Establishing mind in that infinite consciousness is Brahamcharaya.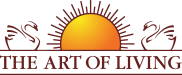 Founded in 1981 by Sri Sri Ravi Shankar,The Art of Living is an educational and humanitarian movement engaged in stress-management and service initiatives.
Read More