Question & Answers with Sri Sri Ravi Shankar

Q: Gurudev, Why to turn vegetarian to practice spirituality? Don't I need proteins to follow spirituality?

Sri Sri Ravi Shankar:
There is more than one reason for the same. There are different animal groups. Some are scavengers which eat dead animals. Some kill and eat fresh flesh. Some animals eat only vegetarian food. The most powerful land animal, elephant, is vegetarian. Horse, cow, Gorilla, Hippopotamus are all vegetarians.
So, you find this nature. Our system is made for vegetarian food. There are many logical and scientific explanations. People world over are turning to be vegetarian. You don't want to make your stomach a burial land? You can change your whole diet and you will find how intelligent and genius you turn out to be. Most scientists, especially the genius ones like Einstein were also vegetarian.

Find more in the next post..


Q: Gurudev, Is there life on other planets?
Sri Sri Ravi Shankar:
There is plenty of life on this planet. Let us handle this. Then we canmove to other planets!
Q: Gurudev, How do you balance confidence with humility?

Sri Sri Ravi Shankar:
Confidence and arrogance do not go together. With true confidence, you are relaxed, you feel at home and you make others feel at home. When you are arrogant, you try to show people that you are better than them. There are two types of teachers. The first type makes you feel small or inadequate so that you learn to feel large or adequate. The second type of teachers will tell you that you are great, you wake up; you can do a lot. Both are essential in different circumstances.

Q: Gurudev, On one hand, desires need to be dropped, but is it okay to have a desire for liberation? Whenwill that get dropped?

Sri Sri Ravi Shankar:
Yes, it is okay to have a desire for liberation.

Q: Gurudev, Is it possible for all of us to get enlightened?

Sri Sri Ravi Shankar:
Definitely. Anytime! The seed is there. It can sprout anytime. It can become a big tree anytime.

Q: Gurudev, What is the difference between religion and spirituality?

Sri Sri Ravi Shankar:
Spirituality joins everything. Different beliefs are there like somebody may be Vaishnav, somebody may be Hindu, somebody may be Christian, but spirituality is experience. I often say, religion is like a banana peel and spirituality is the fruit inside.

Q: Gurudev, Does one need to have a Guru or spiritual leader to seek enlightenment?


Sri Sri Ravi Shankar:
You are asking a question and you want an answer. You want medicine and anyone who gives you medicine becomes a doctor. The seeker wants an answer, wants someone to tell him, to guide him. If someone says, "I'm not a patient but I need medicine," and someone says "I'm not a doctor but I'll give you medicine," what do you call both? Anyone can tell you what you want to hear but a little guidance does help. Someone should be there to give you assurance. When you learn swimming and the trainer says "Go ahead", you get that confidence to go. Someone who has such confidence can become your guide.
Q: Gurudev, How to get rid of fatigue and headache?

Sri Sri Ravi Shankar:
Yoga and pranayama.

Q: Gurudev, You said Ashtavakra session has not ended and it continues. We had an unforgettable time here during these days. Please bless me so that I can come here when you have next Ashtavakra session.
Sri Sri Ravi Shankar:
Every step is complete. Whatever you have acquired is complete in itself. So, do not encourage any feeling of discontentment. Go back with contentment. You yourself are contentment.
Q: Gurudev, What is the most simple act of service that one can do?


Sri Sri Ravi Shankar:
Service can be anything. The world does not expect you to do what you cannot do. Doing what you can do without expecting anything in return is service. There are two ways. Either we expect joy out of what we do or we do it with an expression of joy. This is the difference between a job and service.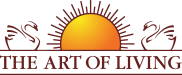 Founded in 1981 by Sri Sri Ravi Shankar,The Art of Living is an educational and humanitarian movement engaged in stress-management and service initiatives.
Read More