Question & Answers with Sri Sri Ravi Shankar

Q: Gurudev, What should I do with the conflict in my mind?
Sri Sri Ravi Shankar:
The moment you realize that there is so much conflict in your mind, your eyes open. Satsang and pranayamas can put an end to it.
Q: Gurudev, What is Brahamcharaya?
Sri Sri Ravi Shankar:
I have talked about this in Yogasutras. You should listen to that. Brahama means infinite consciousness. Establishing mind in that infinite consciousness is Brahamcharaya.
Q: Gurudev, After my course and Advance courses, my anger has been reduced to 80 percent. How can I completely get rid of anger?
Sri Sri Ravi Shankar:
The remaining 20 percent will also reduce. You can keep some anger with you also. It would be a good source of entertainment for others.
Q: Gurudev, Is world peace possible?
Sri Sri Ravi Shankar:
World peace comes with individual peace. If individuals become peaceful, communities become peaceful. Then the leaders of the world will also become peaceful, and we can have world peace. When people have broad vision for the whole world, world peace is a possibility. We need to spiritualize the politics, socialize the business and secularize the religion.
Q: Gurudev, Dearest guruji, this is the first time I am seeing so much of your blessed glory. Can you tell me how to learn to love myself and respect myself so that I can become a good mother. I inflict harm on my body because I don't feel worthy. What should I do? Your answer would be most appreciated. Jai Gurudev.

Sri Sri Ravi Shankar:
First of all, don't think you don't love yourself. Who says this? Even a person who commits suicide loves himself too much, that's why he commits suicide. Such a person doesn't want pain, can't tolerate pain. So, when people who can't bear some little pain or suffering, and want only happiness, they commit suicide. They love themselves too much. They don't love others. If the person who is committing suicide loves his mother or daughter or wife or husband or his near and dear one, how would he/she commit suicide? If one care for others, he/she would never commit suicide.They should know if they hang themselves, they will bring problem to his/her fellow beings making them miserable and sad. So, one commits suicide because of loving oneself too much.So, never doubt your love for yourself. Who says you don't love yourself? It's impossible, because you are love.It's only misplaced. Somewhere you don't get it right. And you are in the right place. As of now, not a single mother is born on this planet who is bad. As a mother, don't think that you are a bad mother. Impossible! So, just relax and move on with your work.Don't analyze too much about what happened because there is always imperfection in any action we do. This is an important thing to know. No action, whatever, on this planet earth is perfect. Every action has a dot of imperfection in it. But we should keep acting. Even the worst act has got a good dot in it, whereas the best action has got one flaw in it. It's either 98 percent good and 2 percent bad or 2 percent good and 98 percent bad. This is what happens in all the actions. So don't focus so much on the flaws in an action. Keep acting, as long as it is 98 percent good. Ya?

Q: Gurudev, What is the difference between desire and resolution?
Sri Sri Ravi Shankar:
All the work in life happens through intention. You had this intention in mind to come here, and then only you could come here. If something keeps on bombarding your mind and doesn't let you sleep, then that is desire. You should not think that one should have no desire in the mind. Resolve to accomplish bigger tasks. Take on greater jobs in your hands. But you should also keep those aside at times and relax for some time.
Q: Gurudev, I lose my temper easily while doing day to day activities, especially if somebody talks bad. What should I do?


Sri Sri Ravi Shankar:
Keep your mind calm. But if somebody talks bad, be alert. Reply if needed, but without disturbing your mind. Service, Satsang and sadhana help you keep your mind cool and calm. And know that – Satyamev jayate (Truth always wins). You should not be bothered about events. Keep your mind cool, and continue with this policy.


Q: Gurudev, What advice do you have for parents handling teenagers?

Sri Sri Ravi Shankar:
The 'Art of Living' Foundation has wonderful programs like 'Know Your Child' Workshops which can help parents understand their children better.

Q: Gurudev, How should the breath be –long deep one or restful slow ones?
Sri Sri Ravi Shankar:
You should take long as well as restful breaths sometimes. When you take long and deep ones, it gives you prana, and slow and restful ones will give you rest and meditation.
Q: Gurudev, What is Enlightenment?


Sri Sri Ravi Shankar:
The book 'Celebrating Silence' contains little excerpts on many topics. You read that and then we will discuss about it.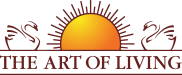 Founded in 1981 by Sri Sri Ravi Shankar,The Art of Living is an educational and humanitarian movement engaged in stress-management and service initiatives.
Read More