Question & Answers with Sri Sri Ravi Shankar

Q: Gurudev, Whenever I see you, tears start to roll down the eyes. I feel as if I know you since ages. Is it true?

Sri Sri Ravi Shankar:
: You are doubting your own experience. Then it is surely true. We doubt the positive, and not the negative. We doubt somebody's honesty. Nobody has ever doubted dishonesty of a person. Same way, if somebody asks you if you are happy, you say, "I don't know whether I am happy or not". But we are so sure of our depression. We doubt in the existence of God. We never doubt in the existence of this changeable and mortal world. Evolved scientists understand that there is a question mark on the apparently looking reality.

Q: Gurudev, How much am I suppose to work?
Sri Sri Ravi Shankar:
Well, it is up to you.
Q: Gurudev, How do you deal with people who think they are right all the time?
Sri Sri Ravi Shankar:
They may be saying that but they realize when they have taken a wrong step. They cannot justify that they took a wrong turn but they know it. They don't have courage to admit the wrong thing. So you be compassionate to those who say that they are right all the time.

Q: Gurudev, Sometimes my parents say that I am so young and why I meditate at this age. What to say when being confronted with such types of questions?

Sri Sri Ravi Shankar:
I did not have this problem!
What can be said in such a situation? You tell them that they are not young, so why don't they do it. Once they do it, they will know that it is for you also. People often regret when they start meditating. You know, why do they regret? They regret thinking that why did not they do it when they were of your age.

Q: Gurudev, Sometimes I feel tired of doing service. I feel like stopping then. I also feel frustrated then. Guruji, Why does this happen, and what should I do when I face this?
Sri Sri Ravi Shankar:
When your body and mind are tired, you should relax then. Don't get stuck with the thoughts of doing service at that time. Relax and meditate.
Q: Gurudev, I'm very afraid of flying. The fear controls me. What can I do to control my fear?


Sri Sri Ravi Shankar:
Observe the sensation. Fear is the opposite of love, yet fear can transform into love. You can also go through and move beyond all these cycles by taking the 'Advance Meditation Course' .
Q: Gurudev, Can you please talk about our connection of our solar plexus and the sun? How to strengthen the connection, strengthen our nervous system and increase our immunity?
Sri Sri Ravi Shankar:
Pranayama and meditation. Simply know there is a connection. You are connected to the air all around. Whether or not you know, the connection is there. The center of gravity in the body is the solar plexus, and the center of the universe is the sun.
Q: Gurudev, Why are there so many religions and communities? Why is the evil so strong?
Sri Sri Ravi Shankar:
Evil is not strong. You are giving it strength. It appears as if evil is strong, but it is not. The greatest power on the Earth is love. Love can melt any evil. It is due to lack of love and wisdom that evil exists. The moment love and wisdom comes into play, evil disappears. Like when the sun comes, the dew disappears. We have seen this. You know, when we give some wisdom and love to the extremists like terrorists, there was total change in those people. Some 300,000 prisoners, so called criminals, have done the 'Art of living' part 1 course, and their life has so much changed.
Q: Gurudev, Can you speak on the subject of marriage and our attachment to this idea?
Sri Sri Ravi Shankar:
I'm not so qualified to speak about marriage; I have no experience of it! It is an important institution which teaches you how to accept and move on in life, how to care for and share with another and to be shared and cared. I can give you some tips.
At the end of the talk, Sri Sri invited everyone to visit India.
Mahalo!
Q: Gurudev, What is the difference between desire and resolution?
Sri Sri Ravi Shankar:
All the work in life happens through intention. You had this intention in mind to come here, and then only you could come here. If something keeps on bombarding your mind and doesn't let you sleep, then that is desire. You should not think that one should have no desire in the mind. Resolve to accomplish bigger tasks. Take on greater jobs in your hands. But you should also keep those aside at times and relax for some time.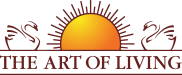 Founded in 1981 by Sri Sri Ravi Shankar,The Art of Living is an educational and humanitarian movement engaged in stress-management and service initiatives.
Read More