Question & Answers with Sri Sri Ravi Shankar

Q: Gurudev, Is violent action ever appropriate?
Sri Sri Ravi Shankar:
A conscious action taken to curb violence may appear to be violent itself. In fact it is not. However, I am not for capital punishment. I feel there is a chance to bring reformation in every body. Have compassion for the ones who do hurtful things and have no remorse. Have compassion for their lack of education and recognize that there is a victim inside the culprit.
Q: Gurudev, Present moment is inevitable. In spite of this knowledge the mind oscillates between past and present. What to do?
Sri Sri Ravi Shankar:
Is it better than before? Once you are here it will continue to get better.


Q: Gurudev, What is the difference between religion and spirituality?

Sri Sri Ravi Shankar:
Spirituality joins everything. Different beliefs are there like somebody may be Vaishnav, somebody may be Hindu, somebody may be Christian, but spirituality is experience. I often say, religion is like a banana peel and spirituality is the fruit inside.

Q: Gurudev, Can you talk to us about realizing our purpose in life?


Sri Sri Ravi Shankar:
This is something everyone has to find for themselves. What is the purpose of our life? You can ask this question but don't take an answer from anybody. One who knows will not give you an answer and anyone who tries to give you, does not know. That's the criteria. The very question "What's the purpose of life?" is very precious. It means a lot to you. If this question has arisen in your mind you can give a big pat to your back because this question can remove the cobwebs from your mind, your confusion. It can remove all those unnecessary things and put you on track again and again and again. There is no single answer. It is a path on which we need to travel. "Who am I, what do I want, what is the purpose of my life?" It will move you forward in life. So give a big pat on your back, "Oh I am so lucky this question came to my mind." What's the purpose of life? You know, many don't even think about this question. They simply exist. They eat, sleep, watch television and then they die.
Q: Gurudev, For doing any work, I think Guruji is asking me to do it. It works, but it has hampered my normal living.
Sri Sri Ravi Shankar:
You should have a balance - what your inner voice says, what your gut feeling is, and then use your inner strength rest of the time. The one hampering you-that's called 'yoga maya'. Sometimes 'yoga maya' comes in mind and says things which are not correct also. That's why we shouldn't lose our intellectual discrimination ability while ordering and understanding to inner dimensional consciousness. This state happened to Sri Ramkrishna Paramhansa also, and to many enlightened people in the world that the inner vision comes, a voice comes. So, go with a balance. Go slow with both intellect and feelings. Got it? Your feelings are as important as your intellect. Many people survive only on intellect and some survive only on feelings. The best thing in life is to have a balance between emotions and intellect, between heart and the mind.
Q: Gurudev, Guruji, when you meet terrorists and naxalites, don't you get frustrated with their attitude and lack of knowledge?
Sri Sri Ravi Shankar:
: This is like asking a doctor- Don't you feel sick of seeing the sick patients?!!
Q: Gurudev, How can I be a selfless devotee? I have been doing business with you till now. What step should I take to be the same?

Sri Sri Ravi Shankar:
This wish has arisen in you, so take it for granted that it has already started. I don't mind even if you do business. Anyway, you would be getting much more than you give. Live joyfully. You wouldn't encounter any loss even if you do business.


Q: Gurudev, I have to struggle all the time for every work, and I don't get the satisfactory results either. What should I do?
Sri Sri Ravi Shankar:
Why do you have to put these ideas in your mind- 'I have to struggle for everything, and I don't get satisfactory results'? You only put this sort of affirmation on yourself –got it? It may be like that at sometime in the past, but it may not be like that in the future.
Q: Gurudev, I have just completed the Basic course, and have heard a lot about the Advance course. Can you please talk about the essence of the Advance course?

Sri Sri Ravi Shankar:
All the sleeping powers of the mind wake up. The body is strengthened; the mind is healed and strengthened, intellect sharpens, joy dwells up. So, only benefits are there.

Q: Gurudev, I am feeling confused between two men. One is father of my son. But I am not really happy with him as a woman. One is somebody to whom I feel really connected. What can I do? Shall I stay with the father of my son to protect the family life or shall I follow my heart?

Sri Sri Ravi Shankar:
Very difficult question! It depends on how old your child is. And if the child needs both parents' love and care, then you should attend to that first. Children's life is very much important. We need to sacrifice some of our personal wishes for the sake of the child when they are growing up. You know that. You have been doing it. So, protecting the family must be the first thing as far as possible. Many times you have to let go of some of your temptations. Let go some of your personal ambitions. Ya?

It's very important. Children need both, father and mother.If it's impossible because the husband is so bad or the wife is so bad, then you have to go your separate ways. Then there is no option. But, as far as possible, give the children a good family life.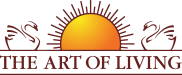 Founded in 1981 by Sri Sri Ravi Shankar,The Art of Living is an educational and humanitarian movement engaged in stress-management and service initiatives.
Read More