Question & Answers with Sri Sri Ravi Shankar

Q: Gurudev, How to control desire?

Sri Sri Ravi Shankar:
Be in the now. Desire is wanting to be happy tomorrow. Be happy and joyful now. Like children, if you ask them what they want, they will say nothing. Because they are happy with 'now'.

Q: Gurudev, I have recently begun meditating. Through this I have experienced God and power of spirituality. I don't realize what is happening when I meditate. How can I continue to progress on this path? Can you be my Guru?
Sri Sri Ravi Shankar:
I think I am doing my job. If you face any issues, have questions related to energy, yoga or meditation, you can contact me or one of the teachers at any time. It is good to follow one technique at a time. It is not good to mix techniques. When you have a deep experience, it is better to consult a trained teacher. And you can always email me.
Q: Gurudev, What is the most simple act of service that one can do?


Sri Sri Ravi Shankar:
Service can be anything. The world does not expect you to do what you cannot do. Doing what you can do without expecting anything in return is service. There are two ways. Either we expect joy out of what we do or we do it with an expression of joy. This is the difference between a job and service.
Q: Gurudev, Sometimes my parents say that I am so young and why I meditate at this age. What to say when being confronted with such types of questions?

Sri Sri Ravi Shankar:
I did not have this problem!
What can be said in such a situation? You tell them that they are not young, so why don't they do it. Once they do it, they will know that it is for you also. People often regret when they start meditating. You know, why do they regret? They regret thinking that why did not they do it when they were of your age.

Q: Gurudev, Do you think it is right to have 33 percent reservation for women?
Sri Sri Ravi Shankar:
In my opinion it is best to have 50 percent reservation for women. We should have equal number of males and females in society also. Then only balance is maintained. Imbalance in the ratio will give rise to crime in society. So ratio has to be same. This is the law of nature and we should follow it.
It is best to have 50 percent females in parliament but it is good that 33 percent are there to start with.
Q: Gurudev, Dearest guruji, this is the first time I am seeing so much of your blessed glory. Can you tell me how to learn to love myself and respect myself so that I can become a good mother. I inflict harm on my body because I don't feel worthy. What should I do? Your answer would be most appreciated. Jai Gurudev.

Sri Sri Ravi Shankar:
First of all, don't think you don't love yourself. Who says this? Even a person who commits suicide loves himself too much, that's why he commits suicide. Such a person doesn't want pain, can't tolerate pain. So, when people who can't bear some little pain or suffering, and want only happiness, they commit suicide. They love themselves too much. They don't love others. If the person who is committing suicide loves his mother or daughter or wife or husband or his near and dear one, how would he/she commit suicide? If one care for others, he/she would never commit suicide.They should know if they hang themselves, they will bring problem to his/her fellow beings making them miserable and sad. So, one commits suicide because of loving oneself too much.So, never doubt your love for yourself. Who says you don't love yourself? It's impossible, because you are love.It's only misplaced. Somewhere you don't get it right. And you are in the right place. As of now, not a single mother is born on this planet who is bad. As a mother, don't think that you are a bad mother. Impossible! So, just relax and move on with your work.Don't analyze too much about what happened because there is always imperfection in any action we do. This is an important thing to know. No action, whatever, on this planet earth is perfect. Every action has a dot of imperfection in it. But we should keep acting. Even the worst act has got a good dot in it, whereas the best action has got one flaw in it. It's either 98 percent good and 2 percent bad or 2 percent good and 98 percent bad. This is what happens in all the actions. So don't focus so much on the flaws in an action. Keep acting, as long as it is 98 percent good. Ya?

Q: Gurudev, Some of my colleagues talk ill of the 'Art of Living'. I don't like this but I ignore them. Can you please guide what should I do?

Sri Sri Ravi Shankar:
What is it that they can talk bad of us? There is nothing. That is all their imagination. You keep on doing what you can. They will also realize. This had also happened with so many saints in the past. Some people liked them and got benefited after getting the knowledge, and some others didn't like them. How does it matter?
We are teaching. One thing that some people say is why the 'Art of Living' courses are paid. 'Art of living' is an education. Do you think education should be free? Will people value free education the same way? If education should be free, then all education like medical, engineering, journalism should also be free. If all others are not, why should spiritual education be free? There was concept of Dakshina in the past also. Unless you give dakshina, your education is never complete. And we do so much work in society with the money left after course expenses.
Also this shows how much more work we need to do to improve the society.


Q: Gurudev, How can I motivate myself?
Sri Sri Ravi Shankar:
Only three things can motivate you or inspire you - love, fear, greed! But I don't agree with fear or greed, I believe in love!
Q: Gurudev, Sometimes I feel tired of doing service. I feel like stopping then. I also feel frustrated then. Guruji, Why does this happen, and what should I do when I face this?
Sri Sri Ravi Shankar:
When your body and mind are tired, you should relax then. Don't get stuck with the thoughts of doing service at that time. Relax and meditate.
Q: Gurudev, Is anger related to ego? Several Rishis in the Hindu tradition have been known to be very short-tempered. How did this affect their peace?

Sri Sri Ravi Shankar:
Not several. One of the Rishis is known for his anger. But always good happened through his anger. That's why I say, even the anger of a wise man does so much good, and love of an ignorant person causes more problems.

See, an illiterate mother, an uneducated mother, she doesn't like her children going to school because the young ones cry while going to school. Then she says, 'No, no. Ok, don't go to school.' They say they don't want to study, and she says, 'Ok, don't study.' Her love for her children has spoiled their whole life. Isn't it? So, even the love of an ignorant person does harm. And even anger of a saint always does good.

There are so many stories about one sage, his name was Durvasa. In India, if someone is very angry, they say 'Oh, he is a Durvasa!' means he is someone who gets angry at the drop of a hat. But he would come back to normal state immediately. This is to say, don't feel bad about yourself if you have anger.

Even a Rishi had some anger. So, you don't have to be too hard on yourself by blaming yourself. That is just to give you self confidence. To make you feel, you are ok, inspite of your little bit anger. That is only one rare case. That is to say that enlightenment is unconditional. It is what? It is unconditional. You can't put any condition on that freedom. Just to tell you, there is no conditioning. So it's possible to get angry also. And, sometimes anger can also do good.

To be continued in next post..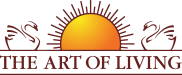 Founded in 1981 by Sri Sri Ravi Shankar,The Art of Living is an educational and humanitarian movement engaged in stress-management and service initiatives.
Read More