Question & Answers with Sri Sri Ravi Shankar

Q: Gurudev, Some volunteers from the 'Art of living' want to enter into politics with your blessings.
Sri Sri Ravi Shankar:
Yes, it is alright, they should go into politics, clean up the politics like the 'Art of Living' volunteers cleaned up Yamuna!
*Devotion
**Karma
***Meditation
Q: Gurudev, Dearest guruji, this is the first time I am seeing so much of your blessed glory. Can you tell me how to learn to love myself and respect myself so that I can become a good mother. I inflict harm on my body because I don't feel worthy. What should I do? Your answer would be most appreciated. Jai Gurudev.

Sri Sri Ravi Shankar:
First of all, don't think you don't love yourself. Who says this? Even a person who commits suicide loves himself too much, that's why he commits suicide. Such a person doesn't want pain, can't tolerate pain. So, when people who can't bear some little pain or suffering, and want only happiness, they commit suicide. They love themselves too much. They don't love others. If the person who is committing suicide loves his mother or daughter or wife or husband or his near and dear one, how would he/she commit suicide? If one care for others, he/she would never commit suicide.They should know if they hang themselves, they will bring problem to his/her fellow beings making them miserable and sad. So, one commits suicide because of loving oneself too much.So, never doubt your love for yourself. Who says you don't love yourself? It's impossible, because you are love.It's only misplaced. Somewhere you don't get it right. And you are in the right place. As of now, not a single mother is born on this planet who is bad. As a mother, don't think that you are a bad mother. Impossible! So, just relax and move on with your work.Don't analyze too much about what happened because there is always imperfection in any action we do. This is an important thing to know. No action, whatever, on this planet earth is perfect. Every action has a dot of imperfection in it. But we should keep acting. Even the worst act has got a good dot in it, whereas the best action has got one flaw in it. It's either 98 percent good and 2 percent bad or 2 percent good and 98 percent bad. This is what happens in all the actions. So don't focus so much on the flaws in an action. Keep acting, as long as it is 98 percent good. Ya?

Q: Gurudev, My husband practices Sudarshan kriya but does wrong deeds. What should I do?
Sri Sri Ravi Shankar:
How can this be? Then he may be doing Sudarshan kriya just as an excercise. Bring him for a follow up, or meditation camps. Or, may be what you see as a wrong deed is not perceived so by him. Talk to him.
Q: Gurudev, Praying for peace does not seem to work. Is there a more practical way to achieve peace?

Sri Sri Ravi Shankar:
Praying for peace does work! In 2004, there was a war between India and Pakistan. The chief of the Indian army called me and asked me to pray for the soldiers. We prayed for both the sides. The war did not happen at all. Action, education and prayer are all necessary for peace.

Q: Gurudev, How can I be a selfless devotee? I have been doing business with you till now. What step should I take to be the same?

Sri Sri Ravi Shankar:
This wish has arisen in you, so take it for granted that it has already started. I don't mind even if you do business. Anyway, you would be getting much more than you give. Live joyfully. You wouldn't encounter any loss even if you do business.


Q: Gurudev, I am in a dilemma. I used to revere Guru Granth Sahib as my Guru. But after meeting you, I have found the inner joy which I was looking for. Now I am confused whether to have faith in you as a Guru, or in the Granth Sahib?

Sri Sri Ravi Shankar:
Where is the dilemma? Guru Granth Sahib is a very sacred scripture. One should definitely respect it. Guru is not a person; Guru is knowledge, whether it is in a scripture, a person, or consciousness. That Guru tattva is to be revered and believed in. Our mind only creates complication, otherwise there is no dilemma. Guru Granth Sahib contains the crux of all scriptures. So, respect the scripture. There is no question of choosing here.

Mother is our first Guru.

School teacher is our second Guru.

Then music teacher is also a Guru.

And one who gives knowledge of the truth is Satguru.

When Guru tattva wakes up in life, it is not partially awakened, it stays completely. So, live naturally. Rejoice and live in love and joy.

Q: Gurudev, Sometimes, I feel that you are with me and watching me all the time. At some other times I feel that I am not connected. I feel distracted during those times. I am unable to do sadhana also in such times. A lot of thoughts come in the mind. What should I do then?

Sri Sri Ravi Shankar:
: you have given answer in the question itself. Nature of devotion is such that you feel longing in its absence. Once you get a glimpse of devotion, then its absence causes perturbation in mind. It is not that devotion is absent there but you feel as if it is not there, and you feel restless with this feeling. If we look in the light of knowledge, Shri Narada has said in Bhakti Sutras that the very indication of devotion is that you experience bliss in its presence and its absence makes you restless. This shows that you have devotion, and consider yourself as lucky when you experience such restlessness in mind. You feel absence of devotion only for some time. Devotion is anyway always there, it never dies, but you may feel that it has decreased. This is natural. This happens only to those who have a very good luck. Otherwise, inert person doesn't feel any devotion. Mind of such a person is tormented with worries.

Q: Gurudev,
I am going through a hard time in life. My wife cheated on me but now wants to be back. What to do? I don't have much trust anymore, but I find it hard to breakup. I am confused and worried about the future. Can the love develop again?

Sri Sri Ravi Shankar:
Ya, certainly. Have a broad mindset. Suppose you were in that state. You made a mistake and you repented it, and you want your wife to forgive you. How would you feel if she doesn't and hold on to it. How would you feel? Same way a mistake has happened through her. Some mistakes happen through you and some through her. Forget about it. Live in the present moment. Give her a chance. Move on to the future. But if it keeps happening too many times, then you can take a decision. If it is once or twice, you should give her a fair chance. If it happens more than three times, then you put your foot. I have no experience in this field. I can't give any better advice on this. So, this could be a suggestion. I don't know in what way has she cheated you, but it may not be so intentional. Our 'Art of Living's' policy is not to see intention behind others' mistakes. Once, twice, thrice as much as your capacity is there, you keep forgiving. But then when it comes upto your neck, you say, "No more".
There was a king who was all the time hurling abuses at Lord Krishna, when Lord Krishna was here on the planet. This Jarasandha was insulting him, and spreading wrong rumours about him. Lord Krishna forgave him not once, twice but 100 times. His patience was 100 times. But then Lord Krishna said, "I have forgiven you 100 times. I am not going to stop now. I want to finish off you now. I have given you enough room, you didn't change. The only way is you to be punished". So, it depends upon our capabilities. Jesus also said to forgive. See how much patience you have. How much can you take to forgive? Not just your wife but everybody for that matter.
Q: Gurudev, I have a strong tendency to be future-oriented. Always planning, imagining and having expectations from the future, clearly this doesn't serve me. Despite my best efforts, I have not been able to free myself of this tendency. Please advice.
Sri Sri Ravi Shankar:
More knowledge and meditation.
Q: Gurudev, I lose my temper easily while doing day to day activities, especially if somebody talks bad. What should I do?


Sri Sri Ravi Shankar:
Keep your mind calm. But if somebody talks bad, be alert. Reply if needed, but without disturbing your mind. Service, Satsang and sadhana help you keep your mind cool and calm. And know that – Satyamev jayate (Truth always wins). You should not be bothered about events. Keep your mind cool, and continue with this policy.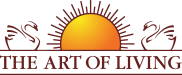 Founded in 1981 by Sri Sri Ravi Shankar,The Art of Living is an educational and humanitarian movement engaged in stress-management and service initiatives.
Read More