Question & Answers with Sri Sri Ravi Shankar

Q: Gurudev, What is love and truth? How do I decide to continue a relationship or not?
Sri Sri Ravi Shankar:
There is a strange relationship between love and truth? If there is a competition between love and truth, it is the love that will win. It is the fear of losing love that makes someone tell lies to the most loved ones. They are afraid of losing their love if they tell the truth. So which is powerful? Love is powerful. And it should be that way. What is love? If you have not known, there is no way you will know. Even a single creature on this planet cannot say that it doesn't know love. Because that is our second experience. Our first experience was pain. The first nine months were easy, we were fed for 9 months in a comfortable warm environment. Then suddenly you have to come through a narrow passage which was so painful, with your head getting stuck. It was very painful experience. They cry because of this pain. A baby makes so many funny gestures and faces the first few days, because they did such a great job of getting out like moving a mountain. After the pain, they look into the mother's face and catch the love of the mother. They realize that they are love, and know that there is nothing but love. By the age of three they start to forget. That is when the intellect starts to form, asking 101 questions. They keep asking questions. Half the time they don't even listen to the answers. So what is truth? This is the most mature question. You can know love but you cannot tell the truth. Truth is that which is unaffected by time. With this definition, all that you see is not truth, isn't it? This building is not the truth. It didn't exist in the past and it may not exit in the future. Same for the body. It was not there in the past and will not be there in future. Everything that is changing is not true. That which is true is not affected by time. Truth is that that existed, that exists and that will exist. The spirit of inquiry into what is that which is not affected by time, leads you to one substance that doesn't change at all.
Q: Gurudev, Whenever I see you, tears start to roll down the eyes. I feel as if I know you since ages. Is it true?

Sri Sri Ravi Shankar:
: You are doubting your own experience. Then it is surely true. We doubt the positive, and not the negative. We doubt somebody's honesty. Nobody has ever doubted dishonesty of a person. Same way, if somebody asks you if you are happy, you say, "I don't know whether I am happy or not". But we are so sure of our depression. We doubt in the existence of God. We never doubt in the existence of this changeable and mortal world. Evolved scientists understand that there is a question mark on the apparently looking reality.

Q: Gurudev, Dearest guruji, this is the first time I am seeing so much of your blessed glory. Can you tell me how to learn to love myself and respect myself so that I can become a good mother. I inflict harm on my body because I don't feel worthy. What should I do? Your answer would be most appreciated. Jai Gurudev.

Sri Sri Ravi Shankar:
First of all, don't think you don't love yourself. Who says this? Even a person who commits suicide loves himself too much, that's why he commits suicide. Such a person doesn't want pain, can't tolerate pain. So, when people who can't bear some little pain or suffering, and want only happiness, they commit suicide. They love themselves too much. They don't love others. If the person who is committing suicide loves his mother or daughter or wife or husband or his near and dear one, how would he/she commit suicide? If one care for others, he/she would never commit suicide.They should know if they hang themselves, they will bring problem to his/her fellow beings making them miserable and sad. So, one commits suicide because of loving oneself too much.So, never doubt your love for yourself. Who says you don't love yourself? It's impossible, because you are love.It's only misplaced. Somewhere you don't get it right. And you are in the right place. As of now, not a single mother is born on this planet who is bad. As a mother, don't think that you are a bad mother. Impossible! So, just relax and move on with your work.Don't analyze too much about what happened because there is always imperfection in any action we do. This is an important thing to know. No action, whatever, on this planet earth is perfect. Every action has a dot of imperfection in it. But we should keep acting. Even the worst act has got a good dot in it, whereas the best action has got one flaw in it. It's either 98 percent good and 2 percent bad or 2 percent good and 98 percent bad. This is what happens in all the actions. So don't focus so much on the flaws in an action. Keep acting, as long as it is 98 percent good. Ya?

Q: Gurudev, I lose my temper easily while doing day to day activities, especially if somebody talks bad. What should I do?


Sri Sri Ravi Shankar:
Keep your mind calm. But if somebody talks bad, be alert. Reply if needed, but without disturbing your mind. Service, Satsang and sadhana help you keep your mind cool and calm. And know that – Satyamev jayate (Truth always wins). You should not be bothered about events. Keep your mind cool, and continue with this policy.


Q: Gurudev, For doing any work, I think Guruji is asking me to do it. It works, but it has hampered my normal living.
Sri Sri Ravi Shankar:
You should have a balance - what your inner voice says, what your gut feeling is, and then use your inner strength rest of the time. The one hampering you-that's called 'yoga maya'. Sometimes 'yoga maya' comes in mind and says things which are not correct also. That's why we shouldn't lose our intellectual discrimination ability while ordering and understanding to inner dimensional consciousness. This state happened to Sri Ramkrishna Paramhansa also, and to many enlightened people in the world that the inner vision comes, a voice comes. So, go with a balance. Go slow with both intellect and feelings. Got it? Your feelings are as important as your intellect. Many people survive only on intellect and some survive only on feelings. The best thing in life is to have a balance between emotions and intellect, between heart and the mind.
Q: Gurudev, You have been involved in this. How do you propose or manage to reconcile between enemies?
Sri Sri Ravi Shankar:
Many times those who appear to be enemies are not actually enemies. I would give you an example of what we did in Iraq. We gave some meditation and Sudarshan Kriya to the troubled youth there. There was such a huge transformation in them. The youth minister sent 50 youth leaders to the 'Art of Living' international centre in Bangalore to be trained as ambassadors of peace. It was challenging to begin with, but there was amazing transformation in them in a period of one month. The same boys went back and started to teach thousands of people how to be calm. You know, we are not taught how to manage negative emotions neither at home nor at school. You get angry, upset, greedy or depressed, but we are not taught how to manage our mind.
I am not saying that we have solutions to resolve all the conflicts in the worlds tomorrow itself. It is not practical. But what has given us hope is, after experiencing meditation, there is enormous change in the same people who appear to be aggressive or enemies.
In 2001, there was a difficult situation in Kashmir. But things have changed now. We can make effort drop by drop. In Jahanabad also our efforts have given good results. All this has given me enthusiasm to go in all conflict zones and do more work. Though, it is a big challenge.
When some people think that only they will go to heaven and others to hell, they create hell for others. We need to educate them with a broader mindset. So, every child should know little bit about all the world's wisdom. We have globalized things like potato chips but we haven't globalized wisdom, and education on peace and non-violence. When people are stressed, they either become violent and aggressive or suicidal tendencies arise in them. The solution for depression, suicidal tendencies, social and domestic violence is to teach them how to calm their mind. It is very important to teach them how they can get rid of negative emotions, stress, and all those unwanted emotions. How can we heal them? That healing touch is essential.
Q: Gurudev, Guruji, so if someone slaps us, should we offer the other cheek also for the slap?
Sri Sri Ravi Shankar:
If the person is sensitive, offer your other cheek, and he will not be able to do it. But if someone is insensitive like a buffalo, then you can give two three also!
Q: Gurudev, Is spirituality really related to science?
Sri Sri Ravi Shankar:
Yes, Spirituality is saying 'who am I?' and science is saying 'What is this?' Objective analysis is science and subjective understanding is spirituality. And they go hand in hand. In the East they were never in conflict with each other.
It is said in Bhagvat geeta -Gyan Vigyana triptatma which means you should satisfy yourself through both subjective and scientific knowledge. You will find fulfillment only when both science and spirituality go together.

Q: Gurudev, What to do when love, devotion and faith gets shaken?
Sri Sri Ravi Shankar:
That is very good. It goes deeper when it is challenged, true love and devotion gets deeper. Testing times comes in everybody's life. You pray and sometimes your prayers don't get answered. 10 times you get what you wanted, and when 11th time you don't get, you start complaining. Is it the case? (The boy said, "Yes, one of my friends ditched me and I am feeling intense pain"). That is when you pull on yourself. Keep on your practices. God is in every heart, everywhere, all around you, and inside you. He knows what is best for you and he will give you the best.
That is why when you ask for something, ask this or something better.
Q: Gurudev, How do you let go of someone you love?


Sri Sri Ravi Shankar:
You must know that love is your nature. Love doesn't mean possessiveness. Love is not "Oh I love you so much, don't go anywhere. Sit next to me all the time." That is not love.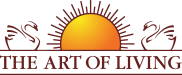 Founded in 1981 by Sri Sri Ravi Shankar,The Art of Living is an educational and humanitarian movement engaged in stress-management and service initiatives.
Read More