Question & Answers with Sri Sri Ravi Shankar

Q: Gurudev, Can you talk to us about realizing our purpose in life?


Sri Sri Ravi Shankar:
This is something everyone has to find for themselves. What is the purpose of our life? You can ask this question but don't take an answer from anybody. One who knows will not give you an answer and anyone who tries to give you, does not know. That's the criteria. The very question "What's the purpose of life?" is very precious. It means a lot to you. If this question has arisen in your mind you can give a big pat to your back because this question can remove the cobwebs from your mind, your confusion. It can remove all those unnecessary things and put you on track again and again and again. There is no single answer. It is a path on which we need to travel. "Who am I, what do I want, what is the purpose of my life?" It will move you forward in life. So give a big pat on your back, "Oh I am so lucky this question came to my mind." What's the purpose of life? You know, many don't even think about this question. They simply exist. They eat, sleep, watch television and then they die.
Q: Gurudev, Dearest Guruji, I am very intelligent. I have heard that intelligent people cannot meditate. How can I be stupid?
Sri Sri Ravi Shankar:
Then even stupid people would not be able to meditate! Who has said you are intelligent? You have given yourself a certificate of being intelligent. One who certifies oneself or puts any label on oneself is a stupid. Asking this question has already made you what you desired to be. The very need to ask this question indicates that you are stupid!
Q: Gurudev, How come you manage to smile in all the circumstances?

Sri Sri Ravi Shankar:
You know, this is our brand mark. Our logo is smile. If you see somebody and they are not smiling, and they say they have done 'Art of Living', don't believe them. I am sure, all those who are here, who have truly done it will agree with me.
Q: Gurudev, Guruji, how do I silence my mind?
Sri Sri Ravi Shankar:
The will to silence itself pays in many ways. Meditation and Sudarshan Kriya helps, too.
Q: Gurudev, What is the most simple act of service that one can do?


Sri Sri Ravi Shankar:
Service can be anything. The world does not expect you to do what you cannot do. Doing what you can do without expecting anything in return is service. There are two ways. Either we expect joy out of what we do or we do it with an expression of joy. This is the difference between a job and service.
Q: Gurudev, Is anger related to ego? Several Rishis in the Hindu tradition have been known to be very short-tempered. How did this affect their peace?

Sri Sri Ravi Shankar:
Not several. One of the Rishis is known for his anger. But always good happened through his anger. That's why I say, even the anger of a wise man does so much good, and love of an ignorant person causes more problems.

See, an illiterate mother, an uneducated mother, she doesn't like her children going to school because the young ones cry while going to school. Then she says, 'No, no. Ok, don't go to school.' They say they don't want to study, and she says, 'Ok, don't study.' Her love for her children has spoiled their whole life. Isn't it? So, even the love of an ignorant person does harm. And even anger of a saint always does good.

There are so many stories about one sage, his name was Durvasa. In India, if someone is very angry, they say 'Oh, he is a Durvasa!' means he is someone who gets angry at the drop of a hat. But he would come back to normal state immediately. This is to say, don't feel bad about yourself if you have anger.

Even a Rishi had some anger. So, you don't have to be too hard on yourself by blaming yourself. That is just to give you self confidence. To make you feel, you are ok, inspite of your little bit anger. That is only one rare case. That is to say that enlightenment is unconditional. It is what? It is unconditional. You can't put any condition on that freedom. Just to tell you, there is no conditioning. So it's possible to get angry also. And, sometimes anger can also do good.

To be continued in next post..


Q: Gurudev, Is it necessary to be religious in order to be spiritual?
Sri Sri Ravi Shankar:
Spirituality is the way you live, feel and relate. It is the essence of all religions. Religion with spirituality is wonderful. Religion without spirituality is disastrous!
Q: Gurudev, Your naughtiness makes everyone dance. The whole world is going crazy. Tell us something about this naughtiness of yours?
Sri Sri Ravi Shankar:
Naughtiness is not to be talked about, it is to be done! Everyone has child-like qualities in them. Not childish but Child-like. When one is a yogi, this happens automatically. There is naturalness in life. Everyone seems to be one's own. This happens naturally. Ego, any kind of self identity that one has, gets dissolved.
Q: Gurudev, Guruji, I was doing service today and I must admit that I did service only to draw your attention.
Sri Sri Ravi Shankar:
Never mind! You know, don't feel guilty that you did service to get attention. At least you did service! And as you will move on, you will improve. Many times people also ask questions just to draw attention, I know that! But don't make the habit to have just attention, do both.
Q: Gurudev, Can you please talk about Trauma care?
Sri Sri Ravi Shankar:
That is what happened after Tsunami. All these fishermen were afraid even to go near the sea. They were begging to be taken away to some hill. All their life what they did was fishing. Simple pranayama and a few minutes of meditation brought them out of trauma in matter of three days. The same people asked for boats to go back to sea on the very third day. So, trauma can be released. Same was observed in after 9/11 incident and Katrina. There are many volunteers who are devoted to bring peace in such areas.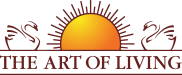 Founded in 1981 by Sri Sri Ravi Shankar,The Art of Living is an educational and humanitarian movement engaged in stress-management and service initiatives.
Read More