Question & Answers with Sri Sri Ravi Shankar

Q: Gurudev, Is spirituality really related to science?
Sri Sri Ravi Shankar:
Yes, Spirituality is saying 'who am I?' and science is saying 'What is this?' Objective analysis is science and subjective understanding is spirituality. And they go hand in hand. In the East they were never in conflict with each other.
It is said in Bhagvat geeta -Gyan Vigyana triptatma which means you should satisfy yourself through both subjective and scientific knowledge. You will find fulfillment only when both science and spirituality go together.

Q: Gurudev, Is world peace possible?
Sri Sri Ravi Shankar:
World peace comes with individual peace. If individuals become peaceful, communities become peaceful. Then the leaders of the world will also become peaceful, and we can have world peace. When people have broad vision for the whole world, world peace is a possibility. We need to spiritualize the politics, socialize the business and secularize the religion.
Q: Gurudev, How can I control my anger?

Sri Sri Ravi Shankar:
Anger comes out of your love for perfection. Create some space for imperfection around you. Make a list of all the things you consider to be wrong. Then have people around you doeverything on that list! When you get angry, just observe that sensation. Observe how your teethare clenching and how the mind becomes. Take a few long deep breaths and see if it changes.However, I have no experience, since I myself have never had this problem. So my advice maynot be authentic. You should ask others. There are many here who will tell you. After regularpractice of Sudarshan Kriya, anger tends to settle down.

Q: Gurudev, What is the most simple act of service that one can do?


Sri Sri Ravi Shankar:
Service can be anything. The world does not expect you to do what you cannot do. Doing what you can do without expecting anything in return is service. There are two ways. Either we expect joy out of what we do or we do it with an expression of joy. This is the difference between a job and service.
Q: Gurudev, What are some habits that would promote success?
Sri Sri Ravi Shankar:
First you need to define success. Having a big bank balance and no sleep is not success. You may have lots of money but have diabetes, high blood pressure and all other health problems. That is not success. You may have lots of money but be filled with fear and anxiety, you may not have friends and that is not success. To me success is measured by your smile. How much of your life is filled with smiles and how much can you contribute to others? How much courage and confidence do you have in your own ability? You mustn't be worried only about your own future. Money is needed in life but life is not all about money.
Q: Gurudev, I can give my hundred percent, when it is to do service in the 'Art of Living', but when it comes to studies, I cannot do.
Sri Sri Ravi Shankar:
I know it is tough, but you have to do. The mind goes easily and naturally towards the things we like. If the things you like are juicy, there you don't have to make efforts, it is natural. But when something which is not of your liking, is not juicy, it is dry and boring, but is good for you in the long run, then you have to put an effort and do it. There is no other option for it.
Q: Gurudev, Guruji, how do I silence my mind?
Sri Sri Ravi Shankar:
The will to silence itself pays in many ways. Meditation and Sudarshan Kriya helps, too.
Q: Gurudev, On one hand, desires need to be dropped, but is it okay to have a desire for liberation? Whenwill that get dropped?

Sri Sri Ravi Shankar:
Yes, it is okay to have a desire for liberation.

Q: Gurudev, How do we locate the queen bee within us?

Sri Sri Ravi Shankar:
Meditate, meditate, meditate, meditate, and meditate.

To be continued in the next post..


Q: Gurudev, How do I tame the ego?
Sri Sri Ravi Shankar:
For God's sake, don't tame it. Don't meddle with it. Don't do anything with it. If you find you have one, just keep it in the pocket. If you try to tame the ego then that must be the biggest ego. What the ego cannot tolerate is being ignored. The antidote for ego is to be natural. Be simple like a child. And if you find it is still bothering you, just let it be.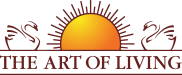 Founded in 1981 by Sri Sri Ravi Shankar,The Art of Living is an educational and humanitarian movement engaged in stress-management and service initiatives.
Read More