Question & Answers with Sri Sri Ravi Shankar

Q: Gurudev, Because I travel a lot to places where vegetarian food is hard to find, and I have to eat with office colleagues. I eat wrong foods and find energy is really low. What to do in such situations?

Sri Sri Ravi Shankar:
You know when people have some allergies, they don't eat those foods for which they have allergies just because of company. Suppose you have milk allergy, and because the company is all drinking tea and milk, you'll not say, 'Ok, I'll also drink.' Because you'll suffer. Right?

So similarly, you can choose your food in any company, you can say, 'Ok. I am going to eat only chips, or vegetables, or bread..' You are not compelled to eat non-veg if you don't want to. Ok? Or unhealthy food. You don't need to drink Pepsi or Coke if you don't feel it's good for you. Right? See, when people drink lots of Pepsi and Coke, it burns the lining of the stomach and the intestine.

Later on you develop so many problems. All these carbonated drinks should be avoided. Someone had demonstrated, in a cup of Pepsi they put a tooth, a tooth which had fallen, and it dissolves! If teeth can dissolve (which stay for a long time in nature) in Pepsi Cola then.. It is so corrosive. And that corrosive fluid can cause so much damage to our intestine, our brain, our nerve cells. So, we must keep healthy eating habits and propagate them.

Today is much better than 30 years ago. 30 years ago, when we started, people were very allergic to vegetarianism and spirituality. But today, it has become a fashion. Because we make a trend. And we create a trend and keep it moving.

Q: Gurudev, The Vedas say that God is one and true scholars call Him by many names. Today religions have moved away from this truth of inter-religious harmony. What can we do as individuals to bring that harmony back?


Sri Sri Ravi Shankar:
To bring harmony between the religions, we must uplift everyone to a spiritual level. Spirituality is the common thread. There was only one Jesus, but how many sects of Christianity are there? Seventy-two. There was only one Prophet Muhammed and how many schools of Islam are there? Five. There was only one Lord Buddha and how many types of Buddhism are there? Thirty-two. There was one Lord Mahadeva. How many sects of Jainism are there? Four. So many different schools of thought. Yet the six far Eastern religions had no conflict at all. There was never a conflict between Jainism, Hinduism, Sikhism, Buddhism, Taoism or Shintoism in the world. They always co-existed in harmony. The thing is, Middle Eastern religions have had conflict throughout history. Judaism, Christianity and Islam always had conflict. I was told of a particular incident in Japan. When President Nixon visited Japan for a conference, on one side of him was a Buddhist monk and on the other was a Shinto priest. He asked the Shinto priest, "what is the percentage of Shintoism in Japan?" The Shinto priest replied – 80 percent. He then turned to the Buddhist monk thinking there would be 20% Buddhists in Japan. He asked, "What is the percentage of Buddhists in Japan?". The monk said 80 percent. President Nixon was so confused. He asked how it was possible. Both priests said that it was possible. You know, that type of harmony existed between religions in the Far East because nobody tried to convert anybody. Religious conversion was not an agenda. Uplifting human consciousness was the main goal. Giving the knowledge was the main goal. It was not about saying, 'my way is the only way and follow it and go to Heaven, otherwise you will go to Hell'. People, who think that only they have the key to Heaven, create such Hell for everyone else. So, a grounded understanding of religious philosophy is essential. If every child knows little bit about all the philosophies of the world, nobody will grow up to be a terrorist. You know, Einstein said that the best book he ever read was the Gita. He said that it has contributed so much to his understanding of the world and about life. Einstein has read it several times.
The Matrix movie was based on Hindu scripture, Yoga Vashista. The main point was about the whole theme of consciousness. It is an excellent book describing the relationship between mind, consciousness and the universe around us.
Q: Gurudev, How can I control my anger?

Sri Sri Ravi Shankar:
Anger comes out of your love for perfection. Create some space for imperfection around you. Make a list of all the things you consider to be wrong. Then have people around you doeverything on that list! When you get angry, just observe that sensation. Observe how your teethare clenching and how the mind becomes. Take a few long deep breaths and see if it changes.However, I have no experience, since I myself have never had this problem. So my advice maynot be authentic. You should ask others. There are many here who will tell you. After regularpractice of Sudarshan Kriya, anger tends to settle down.

Q: Gurudev, We are trying to reach to our seventh level of existence. Do we have to cross the all levels, or balance all to reach the self?
Sri Sri Ravi Shankar:
They all exist simultaneously.
Q: Gurudev, In the 'Art of living', which yoga do we practice -
hath yoga
, raj yoga, karma yoga, or dhayan yoga?
Q: Gurudev, Guruji, how do I silence my mind?
Sri Sri Ravi Shankar:
The will to silence itself pays in many ways. Meditation and Sudarshan Kriya helps, too.
Q: Gurudev, Sometimes my parents say that I am so young and why I meditate at this age. What to say when being confronted with such types of questions?

Sri Sri Ravi Shankar:
I did not have this problem!
What can be said in such a situation? You tell them that they are not young, so why don't they do it. Once they do it, they will know that it is for you also. People often regret when they start meditating. You know, why do they regret? They regret thinking that why did not they do it when they were of your age.

Q: Gurudev, I lose my temper easily while doing day to day activities, especially if somebody talks bad. What should I do?


Sri Sri Ravi Shankar:
Keep your mind calm. But if somebody talks bad, be alert. Reply if needed, but without disturbing your mind. Service, Satsang and sadhana help you keep your mind cool and calm. And know that – Satyamev jayate (Truth always wins). You should not be bothered about events. Keep your mind cool, and continue with this policy.


Q: Gurudev, Please speak about forgiveness toward ourselves and others.

Sri Sri Ravi Shankar:
Don't do it, if it is hard. Go the easy way. If it is hard to forgive, never ever forgive. If it is easy to hold a grudge against somebody, keep it with you all your life. In that case you should be happy with it. Can you be happy with a grudge against somebody? If somebody made a mistake, it is their problem and not yours. You just go the easy way.

The struggle is that we want to forgive but we can't. We should look at every culprit as a victim. If the person was unjust to you, clearly he was not happy. Otherwise, he would not have done it. He was not as refined and cultured as you. Whose mistake is that? If that person was enlightened, or had knowledge he would not have done it. So be compassionate.

Q: Gurudev, How do we increase willpower?


Sri Sri Ravi Shankar:
Meditation and breathing enhance the inner power. These practices get us in touch with ourselves. You know, willpower comes to you with three things.
First, when you love something then you follow through with it. The commitment is there.
Second, where there is some fear there is commitment. If someone says that if you don't follow this diet you have to have an operation, then you will follow.
Third is greed. If someone tells you, "You do this for a month then you will get a million dollars," I tell you, you will not miss a single day!
Either through greed or fear or love you follow your commitment. And I feel the last one is better than the other two.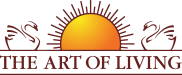 Founded in 1981 by Sri Sri Ravi Shankar,The Art of Living is an educational and humanitarian movement engaged in stress-management and service initiatives.
Read More