Question & Answers with Sri Sri Ravi Shankar

Q: Gurudev,
How should we confront fraud and corruption?
Sri Sri Ravi Shankar:
Lack of a sense of belongingness creates corruption. A lack of friendliness creates frauds. If you have friends, you cannot commit fraud. If you don't have friends, you feel afraid and then you become a fraud. You cheat others. Would anyone cheat someone whom you really think of as a friend? No. That sense of friendliness has to die away. So the show of friendliness is not true friendship. Isn't it so? Will you ever cheat a sincere friend of yours? No way! You would give your life to save a friend, but not cheat them. When you don't really feel the friendliness and sense of belongingness, it is then you will cheat others. So the fear in a person and the ambition to amass for oneself creates fraudulent people and attitudes. Corruption is again through fear. So, I would say we should spiritualize politics, socialize business and secularize religion.
Q: Gurudev, My husband practices Sudarshan kriya but does wrong deeds. What should I do?
Sri Sri Ravi Shankar:
How can this be? Then he may be doing Sudarshan kriya just as an excercise. Bring him for a follow up, or meditation camps. Or, may be what you see as a wrong deed is not perceived so by him. Talk to him.
Q: Gurudev, Sometimes I feel good and sometimes bad. How to balance?
Sri Sri Ravi Shankar:
Keep silence for a few days and then essential right things will come out.
Q: Gurudev, How do you deal with people who think they are right all the time?
Sri Sri Ravi Shankar:
They may be saying that but they realize when they have taken a wrong step. They cannot justify that they took a wrong turn but they know it. They don't have courage to admit the wrong thing. So you be compassionate to those who say that they are right all the time.

Q: Gurudev, In the 'Art of living', which yoga do we practice -
hath yoga
, raj yoga, karma yoga, or dhayan yoga?
Q: Gurudev, Because I travel a lot to places where vegetarian food is hard to find, and I have to eat with office colleagues. I eat wrong foods and find energy is really low. What to do in such situations?

Sri Sri Ravi Shankar:
You know when people have some allergies, they don't eat those foods for which they have allergies just because of company. Suppose you have milk allergy, and because the company is all drinking tea and milk, you'll not say, 'Ok, I'll also drink.' Because you'll suffer. Right?

So similarly, you can choose your food in any company, you can say, 'Ok. I am going to eat only chips, or vegetables, or bread..' You are not compelled to eat non-veg if you don't want to. Ok? Or unhealthy food. You don't need to drink Pepsi or Coke if you don't feel it's good for you. Right? See, when people drink lots of Pepsi and Coke, it burns the lining of the stomach and the intestine.

Later on you develop so many problems. All these carbonated drinks should be avoided. Someone had demonstrated, in a cup of Pepsi they put a tooth, a tooth which had fallen, and it dissolves! If teeth can dissolve (which stay for a long time in nature) in Pepsi Cola then.. It is so corrosive. And that corrosive fluid can cause so much damage to our intestine, our brain, our nerve cells. So, we must keep healthy eating habits and propagate them.

Today is much better than 30 years ago. 30 years ago, when we started, people were very allergic to vegetarianism and spirituality. But today, it has become a fashion. Because we make a trend. And we create a trend and keep it moving.

Q: Gurudev, Can you please speak on success and failure?

Sri Sri Ravi Shankar:
Failure is a step towards success. Success is a measure of a part of your ability. You have expressed little bit of your potential and that is success.

Q: Gurudev, How do we increase willpower?


Sri Sri Ravi Shankar:
Meditation and breathing enhance the inner power. These practices get us in touch with ourselves. You know, willpower comes to you with three things.
First, when you love something then you follow through with it. The commitment is there.
Second, where there is some fear there is commitment. If someone says that if you don't follow this diet you have to have an operation, then you will follow.
Third is greed. If someone tells you, "You do this for a month then you will get a million dollars," I tell you, you will not miss a single day!
Either through greed or fear or love you follow your commitment. And I feel the last one is better than the other two.
Q: Gurudev, How can we bring this knowledge, of breathing & meditation that is taught through the Art of Living programs, to low-income families and communities?


Sri Sri Ravi Shankar:
You know, the Art of Living Courses are around $200-$300. This is a very small amount and students and seniors, anyways, pay a reduced course contribution. There are expenses when courses are organized. The volunteers have to hire a hall, get supplies and pay rent. Nearly 60-70 percent of the course contribution is spent on course expenses. Remaining funds go to support service projects in places like post-Katrina New Orleans.
Also, if you offer the course free, people don't value it. People don't take responsibility to sit and learn. You can't do charity from an empty bowl. And there is no point in taking charity to do charity. So our teachers teach these courses for a contribution.
Of course anyone who wants to donate to a charitable cause is most welcome, but our donations are only about 15 percent of our total income. Mostly, all our expenses are covered by course contribution. And, in case someone says they cannot afford to pay the course contribution, we never stop them from attending the course. There is always 10-15 percent scholarship in every course. If some of you want to sponsor a course for street kids, we would definitely love to organize that. We have so it in many places across the world.
Q: Gurudev, I cannot think of moving away from 'Art of Living'. Is it attachment or restlessness of soul?


Sri Sri Ravi Shankar:
Once you have learnt a language and started to converse in it, you cannot forget that language. Same way once you have acquired knowledge, there is no question of losing it. It gets solidified in you.
Ancient people of India were so intelligent that they kept Laxmi(goddess of wealth) on lotus, and Saraswati(goddess of knowledge) on stone. Lotus does not remain stable on the surface of water and it moves as the water moves. But a stone is solid and stable. Once you get knowledge, it becomes part of you, not only for this lifetime but also for lifetimes to come.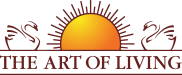 Founded in 1981 by Sri Sri Ravi Shankar,The Art of Living is an educational and humanitarian movement engaged in stress-management and service initiatives.
Read More