Question & Answers with Sri Sri Ravi Shankar

Q: Gurudev, How do we locate the queen bee within us?

Sri Sri Ravi Shankar:
Meditate, meditate, meditate, meditate, and meditate.

To be continued in the next post..


Q: Gurudev, Do you ever get angry? What is the solution to anger?

Sri Sri Ravi Shankar:
This is a very important question. In the 55 years of my life, I have never said a harsh word. I could not do it. The worst I have ever said is, "You stupid."

Sometimes I want to show anger and people don't believe me. That is my problem. Things work better with some anger. Anger is good if you are aware of it. It should last only as long as a line drawn on a water surface lasts. Some carry over anger from the previous day, previous month, or ten years ago. The mind suffers. Get out of anger, frustration, jealousy and greed. Meditation will help. Pranayama, Sudarshan Kriya and yoga are the answers.

Q: Gurudev, I cannot think of moving away from 'Art of Living'. Is it attachment or restlessness of soul?


Sri Sri Ravi Shankar:
Once you have learnt a language and started to converse in it, you cannot forget that language. Same way once you have acquired knowledge, there is no question of losing it. It gets solidified in you.
Ancient people of India were so intelligent that they kept Laxmi(goddess of wealth) on lotus, and Saraswati(goddess of knowledge) on stone. Lotus does not remain stable on the surface of water and it moves as the water moves. But a stone is solid and stable. Once you get knowledge, it becomes part of you, not only for this lifetime but also for lifetimes to come.
Q: Gurudev, Can you please say something about Sri Aurobindo and what his message and life were about?
Sri Sri Ravi Shankar:
You know, when you are asking about Sri Aurobindo, you already know. He wished more and more people would meditate. So the seed he had sown meant greater access to the collective consciousness. It's happening now. Those days it was very dull, although a few French people really caught on to it.
Q: Gurudev, What is your advice for people on planet Earth? How can we live such that after 50-100 years we would still have fresh air to breathe?

Sri Sri Ravi Shankar:
Care for nature, like native communities worship nature. Honor the environment. In a place in India if you cut one tree, you have to promise you will plant five of the same kind within the next forty days. There is a whole ritual in which one who is cutting the tree speaks to it, telling it that after cutting it will be useful to us. We must care for nature, not exploit it.

Q: Gurudev, Sometimes I feel good and sometimes bad. How to balance?
Sri Sri Ravi Shankar:
Keep silence for a few days and then essential right things will come out.
Q: Gurudev, Is anger related to ego? Several Rishis in the Hindu tradition have been known to be very short-tempered. How did this affect their peace?

Sri Sri Ravi Shankar:
Not several. One of the Rishis is known for his anger. But always good happened through his anger. That's why I say, even the anger of a wise man does so much good, and love of an ignorant person causes more problems.

See, an illiterate mother, an uneducated mother, she doesn't like her children going to school because the young ones cry while going to school. Then she says, 'No, no. Ok, don't go to school.' They say they don't want to study, and she says, 'Ok, don't study.' Her love for her children has spoiled their whole life. Isn't it? So, even the love of an ignorant person does harm. And even anger of a saint always does good.

There are so many stories about one sage, his name was Durvasa. In India, if someone is very angry, they say 'Oh, he is a Durvasa!' means he is someone who gets angry at the drop of a hat. But he would come back to normal state immediately. This is to say, don't feel bad about yourself if you have anger.

Even a Rishi had some anger. So, you don't have to be too hard on yourself by blaming yourself. That is just to give you self confidence. To make you feel, you are ok, inspite of your little bit anger. That is only one rare case. That is to say that enlightenment is unconditional. It is what? It is unconditional. You can't put any condition on that freedom. Just to tell you, there is no conditioning. So it's possible to get angry also. And, sometimes anger can also do good.

To be continued in next post..


Q: Gurudev, How can we overcome fear of death?
Q: Gurudev, In the 'Art of living', which yoga do we practice -
hath yoga
, raj yoga, karma yoga, or dhayan yoga?
Q: Gurudev, I lose my temper easily while doing day to day activities, especially if somebody talks bad. What should I do?


Sri Sri Ravi Shankar:
Keep your mind calm. But if somebody talks bad, be alert. Reply if needed, but without disturbing your mind. Service, Satsang and sadhana help you keep your mind cool and calm. And know that – Satyamev jayate (Truth always wins). You should not be bothered about events. Keep your mind cool, and continue with this policy.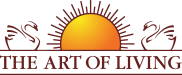 Founded in 1981 by Sri Sri Ravi Shankar,The Art of Living is an educational and humanitarian movement engaged in stress-management and service initiatives.
Read More