Question & Answers with Sri Sri Ravi Shankar

Q: Gurudev, Can you please speak on success and failure?

Sri Sri Ravi Shankar:
Failure is a step towards success. Success is a measure of a part of your ability. You have expressed little bit of your potential and that is success.

Q: Gurudev, The Bhagavad Gita is very close to my heart. And yet there is a passage in it that confuses me. It is when Arjuna wishes to flee the battle and renounce the world. But Krishna urges him to fulfill his duty by staying put and fighting.How is this advice understood with the principle of non-violence, a concept also central to the Gita? Is it similar to the notion of a just war in Christian and Islamic theology?
Sri Sri Ravi Shankar:
The whole essence of the Gita is to act without being attached to the action. It's all about yoga, not about war but your attitude. When you are faced with a situation like war, how do you manage yourself? The worst situation in life is when you have to face a war and when you have to fight not with an enemy, but with some of your own people. When you have to fight with your own brothers and sisters, how do you handle the situation? It's easy to fight a war with an enemy, someone you don't like. But fighting with someone who is part of your own family is the worst thing.
If you can manage your mind in the worst scenario, then you can manage yourself in any situation. Given the extreme example of how you can manage the mind, the consciousness, yourself, that's the whole essence of the Gita, not the war. Skill in action is yoga.
A similar knowledge was taught by Ashtavakra, in the palace. When your spirit is very high and you want liberation, that was Ashtavakra's state. And when your spirit is so low, totally desperate, completely broken and depressed, that was Arjuna's state. At that time the same knowledge of the Self was given to him in the Bhagavad Gita.
Q: Gurudev, The Vedas say that God is one and true scholars call Him by many names. Today religions have moved away from this truth of inter-religious harmony. What can we do as individuals to bring that harmony back?


Sri Sri Ravi Shankar:
To bring harmony between the religions, we must uplift everyone to a spiritual level. Spirituality is the common thread. There was only one Jesus, but how many sects of Christianity are there? Seventy-two. There was only one Prophet Muhammed and how many schools of Islam are there? Five. There was only one Lord Buddha and how many types of Buddhism are there? Thirty-two. There was one Lord Mahadeva. How many sects of Jainism are there? Four. So many different schools of thought. Yet the six far Eastern religions had no conflict at all. There was never a conflict between Jainism, Hinduism, Sikhism, Buddhism, Taoism or Shintoism in the world. They always co-existed in harmony. The thing is, Middle Eastern religions have had conflict throughout history. Judaism, Christianity and Islam always had conflict. I was told of a particular incident in Japan. When President Nixon visited Japan for a conference, on one side of him was a Buddhist monk and on the other was a Shinto priest. He asked the Shinto priest, "what is the percentage of Shintoism in Japan?" The Shinto priest replied – 80 percent. He then turned to the Buddhist monk thinking there would be 20% Buddhists in Japan. He asked, "What is the percentage of Buddhists in Japan?". The monk said 80 percent. President Nixon was so confused. He asked how it was possible. Both priests said that it was possible. You know, that type of harmony existed between religions in the Far East because nobody tried to convert anybody. Religious conversion was not an agenda. Uplifting human consciousness was the main goal. Giving the knowledge was the main goal. It was not about saying, 'my way is the only way and follow it and go to Heaven, otherwise you will go to Hell'. People, who think that only they have the key to Heaven, create such Hell for everyone else. So, a grounded understanding of religious philosophy is essential. If every child knows little bit about all the philosophies of the world, nobody will grow up to be a terrorist. You know, Einstein said that the best book he ever read was the Gita. He said that it has contributed so much to his understanding of the world and about life. Einstein has read it several times.
The Matrix movie was based on Hindu scripture, Yoga Vashista. The main point was about the whole theme of consciousness. It is an excellent book describing the relationship between mind, consciousness and the universe around us.
Q: Gurudev, Present moment is inevitable. In spite of this knowledge the mind oscillates between past and present. What to do?
Sri Sri Ravi Shankar:
Is it better than before? Once you are here it will continue to get better.


Q: Gurudev, You have been involved in this. How do you propose or manage to reconcile between enemies?
Sri Sri Ravi Shankar:
Many times those who appear to be enemies are not actually enemies. I would give you an example of what we did in Iraq. We gave some meditation and Sudarshan Kriya to the troubled youth there. There was such a huge transformation in them. The youth minister sent 50 youth leaders to the 'Art of Living' international centre in Bangalore to be trained as ambassadors of peace. It was challenging to begin with, but there was amazing transformation in them in a period of one month. The same boys went back and started to teach thousands of people how to be calm. You know, we are not taught how to manage negative emotions neither at home nor at school. You get angry, upset, greedy or depressed, but we are not taught how to manage our mind.
I am not saying that we have solutions to resolve all the conflicts in the worlds tomorrow itself. It is not practical. But what has given us hope is, after experiencing meditation, there is enormous change in the same people who appear to be aggressive or enemies.
In 2001, there was a difficult situation in Kashmir. But things have changed now. We can make effort drop by drop. In Jahanabad also our efforts have given good results. All this has given me enthusiasm to go in all conflict zones and do more work. Though, it is a big challenge.
When some people think that only they will go to heaven and others to hell, they create hell for others. We need to educate them with a broader mindset. So, every child should know little bit about all the world's wisdom. We have globalized things like potato chips but we haven't globalized wisdom, and education on peace and non-violence. When people are stressed, they either become violent and aggressive or suicidal tendencies arise in them. The solution for depression, suicidal tendencies, social and domestic violence is to teach them how to calm their mind. It is very important to teach them how they can get rid of negative emotions, stress, and all those unwanted emotions. How can we heal them? That healing touch is essential.
Q: Gurudev, Should one follow the visions that one has in deep meditation?
Sri Sri Ravi Shankar:
You take it with a pinch of salt. Sometimes because of your own impressions, your own desires, or own fears, you have those visions. So, you cannot trust your vision 100 percent till you are totally hollow and empty.
Q: Gurudev, What to do when love, devotion and faith gets shaken?
Sri Sri Ravi Shankar:
That is very good. It goes deeper when it is challenged, true love and devotion gets deeper. Testing times comes in everybody's life. You pray and sometimes your prayers don't get answered. 10 times you get what you wanted, and when 11th time you don't get, you start complaining. Is it the case? (The boy said, "Yes, one of my friends ditched me and I am feeling intense pain"). That is when you pull on yourself. Keep on your practices. God is in every heart, everywhere, all around you, and inside you. He knows what is best for you and he will give you the best.
That is why when you ask for something, ask this or something better.
Q: Gurudev, How does one stop the flow of negative thoughts?

Sri Sri Ravi Shankar:
Negative thoughts are due to three reasons. If your blood circulation is not good, if the lymphatic system is not ok or if bowel movement is irregular. In all these cases negative thoughts are likely. You can go on a fruit diet and cleanse your intestines. Then, pranayama will help. Take Triphala (an ayurvedic supplement) for a few days. Do yoga, pranayama and meditation. You will definitely find a difference. Group sadhana (practice) will also help.

Q: Gurudev,
How can I safely detoxify my body?
Sri Sri Ravi Shankar:
Pranayama, proper diet, raw food, juice, vegetables, and relaxation.
Q: Gurudev, I was wondering what exactly the mind is. Is it a little space in our brain or is it universal? And yes, I want to tell you that you rock.
Sri Sri Ravi Shankar:
Mind is energy which is all over the body. See, every cell in your body is emitting some energy and the totality of all that energy around you is what you call the mind. Mind is not present at some point in the brain, but mind is all over the body. There is so much deep knowledge about consciousness; we should sometime go much deeper into it. We will understand more. The more you understand, the more wonder-struck you are. Wow!
You know, people have phantom hand, that means they really don't have a hand, but they feel they have a hand and they feel sensations like itching or paining in that hand. People who have lost their hand or leg in a war or accident, later sometimes, they feel they have a phantom hand or a leg. Though, they don't have it physically. That explains or gives a clue that the mind is not just in one spot, it is all around the body. The aura of body is mind. We think that mind is inside the body, it is the other way around - Body is inside the mind. Body is like the wick of the candle and mind is like the glow all around.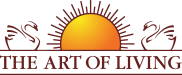 Founded in 1981 by Sri Sri Ravi Shankar,The Art of Living is an educational and humanitarian movement engaged in stress-management and service initiatives.
Read More