Question & Answers with Sri Sri Ravi Shankar

Q: Gurudev, Where do you go when you meditate?
Sri Sri Ravi Shankar:
I do not go anywhere, I just be everywhere.
Q: Gurudev, What is difference between self and mind?
Sri Sri Ravi Shankar:
Self is the ocean and mind is a wave.
Q: Gurudev, How can we bring this knowledge, of breathing & meditation that is taught through the Art of Living programs, to low-income families and communities?


Sri Sri Ravi Shankar:
You know, the Art of Living Courses are around $200-$300. This is a very small amount and students and seniors, anyways, pay a reduced course contribution. There are expenses when courses are organized. The volunteers have to hire a hall, get supplies and pay rent. Nearly 60-70 percent of the course contribution is spent on course expenses. Remaining funds go to support service projects in places like post-Katrina New Orleans.
Also, if you offer the course free, people don't value it. People don't take responsibility to sit and learn. You can't do charity from an empty bowl. And there is no point in taking charity to do charity. So our teachers teach these courses for a contribution.
Of course anyone who wants to donate to a charitable cause is most welcome, but our donations are only about 15 percent of our total income. Mostly, all our expenses are covered by course contribution. And, in case someone says they cannot afford to pay the course contribution, we never stop them from attending the course. There is always 10-15 percent scholarship in every course. If some of you want to sponsor a course for street kids, we would definitely love to organize that. We have so it in many places across the world.
Q: Gurudev, How much am I suppose to work?
Sri Sri Ravi Shankar:
Well, it is up to you.
Q: Gurudev, youth is so aggressive. We give them everything they ask for, yet there is no satisfaction. They are so hyperactive. How to mellow down such hyperactive kids especially when they are hurting others?

Sri Sri Ravi Shankar:
Just bring them to yes and yes+ course. When these kids in Delhi do the course, their parents were wondering what we had done to their kids. They have become so nice. They never thought about the kind of transformation that they saw in their kids after the curse. The same kids who earlier said they hated their parents started caring about their parents, sending them notes expressing their love for them, and asking them what can they do for them. There was total transformation in these kids. In 43 universities of America, yes+ clubs are there. In Cornell University and several other, it is credit now. So if you do yes+ course, do meditation, practices, you get credit. World is recognizing this now and better India start doing it. We will have to teach them meditation and ways to manage their own negative emotions.


Q: Gurudev, The Vedas say that God is one and true scholars call Him by many names. Today religions have moved away from this truth of inter-religious harmony. What can we do as individuals to bring that harmony back?


Sri Sri Ravi Shankar:
To bring harmony between the religions, we must uplift everyone to a spiritual level. Spirituality is the common thread. There was only one Jesus, but how many sects of Christianity are there? Seventy-two. There was only one Prophet Muhammed and how many schools of Islam are there? Five. There was only one Lord Buddha and how many types of Buddhism are there? Thirty-two. There was one Lord Mahadeva. How many sects of Jainism are there? Four. So many different schools of thought. Yet the six far Eastern religions had no conflict at all. There was never a conflict between Jainism, Hinduism, Sikhism, Buddhism, Taoism or Shintoism in the world. They always co-existed in harmony. The thing is, Middle Eastern religions have had conflict throughout history. Judaism, Christianity and Islam always had conflict. I was told of a particular incident in Japan. When President Nixon visited Japan for a conference, on one side of him was a Buddhist monk and on the other was a Shinto priest. He asked the Shinto priest, "what is the percentage of Shintoism in Japan?" The Shinto priest replied – 80 percent. He then turned to the Buddhist monk thinking there would be 20% Buddhists in Japan. He asked, "What is the percentage of Buddhists in Japan?". The monk said 80 percent. President Nixon was so confused. He asked how it was possible. Both priests said that it was possible. You know, that type of harmony existed between religions in the Far East because nobody tried to convert anybody. Religious conversion was not an agenda. Uplifting human consciousness was the main goal. Giving the knowledge was the main goal. It was not about saying, 'my way is the only way and follow it and go to Heaven, otherwise you will go to Hell'. People, who think that only they have the key to Heaven, create such Hell for everyone else. So, a grounded understanding of religious philosophy is essential. If every child knows little bit about all the philosophies of the world, nobody will grow up to be a terrorist. You know, Einstein said that the best book he ever read was the Gita. He said that it has contributed so much to his understanding of the world and about life. Einstein has read it several times.
The Matrix movie was based on Hindu scripture, Yoga Vashista. The main point was about the whole theme of consciousness. It is an excellent book describing the relationship between mind, consciousness and the universe around us.
Q: Gurudev, How do you let go of someone you love?


Sri Sri Ravi Shankar:
You must know that love is your nature. Love doesn't mean possessiveness. Love is not "Oh I love you so much, don't go anywhere. Sit next to me all the time." That is not love.
Q: Gurudev, I have a strong tendency to be future-oriented. Always planning, imagining and having expectations from the future, clearly this doesn't serve me. Despite my best efforts, I have not been able to free myself of this tendency. Please advice.
Sri Sri Ravi Shankar:
More knowledge and meditation.
Q: Gurudev, How do I come out of negative patterns in my life?
Sri Sri Ravi Shankar:
Once you see yourself acting in a pattern, you are already stepping out of it.
Q: Gurudev, Should one have blind faith in the Master?


Sri Sri Ravi Shankar:
Faith is never blind, faith is just faith. When faith breaks then one starts feeling that it was blind faith. Now don't try to bring faith in you, it just comes by itself. In fact, I would say doubt as much as you can. Even then if it remains, that faith is authentic. That is why I say doubt as much as you can and my work is not to bring faith in you but to put you in more doubt. Your job is to swim through it.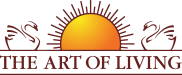 Founded in 1981 by Sri Sri Ravi Shankar,The Art of Living is an educational and humanitarian movement engaged in stress-management and service initiatives.
Read More