Question & Answers with Sri Sri Ravi Shankar

Q: Gurudev, Can business be a force to promote peace between nations?


Sri Sri Ravi Shankar:
Three dimensions will bring peace. There should be spirituality in politics, corporate social responsibility in business and secularism in religion.
This is deeply ingrained in our minds.Mahatma Gandhi and Nelson Mandela are examples of secularism in religion and spirituality in politics.


Q: Gurudev, Does Bhakti (devotion) make an impression on the Chitta (subconscious mind)?
Sri Sri Ravi Shankar:
Yes, of course. The impression of Bhakti wipes away all other impressions, all negativity of mind. Also the impression of Bhakti gets dissolved on its own. Like when you put a piece of alum to purify water, the water gets purified as the alum dissolves and disappears. The impression of Bhakti is just like this.
Q: Gurudev, How to get God answer your prayers?

Sri Sri Ravi Shankar:
Have faith that he will answer and will do whatever is good for you.

Q: Gurudev, I find the past very painful.
Sri Sri Ravi Shankar:
The past should be viewed as destiny. If you think you had a choice in the past, the present will be spoiled because you regret the past. Continued regret about the past creates a lot of toxins in the body, the future is not bright.
Past is destiny, done. And future is your freedom. In our teachings, we have karma and purushata - what you need to do. See the past as destiny, the future as free will, and live in the present moment.
Or make the past as free will, the future as destiny, and crib in the present moment! (Audience laughs)
Q: Gurudev, Between karma and bhagya (good fortune or luck), which is more important?
Sri Sri Ravi Shankar:
When you are in front of the television, do you listen to the voice first or watch the screen? They happen simultaneously, isn't it? In the same way, both karma (action) and bhagya(good fortune) are important. When we perform appropriate actions, then we become bhagya or fortunate. When we have good fortune, then our actions are fruitful.
Q: Gurudev, Can we aspire for something higher like enlightenment at the age of twenty one?
Sri Sri Ravi Shankar:
Definitely. You should aspire for enlightenment and enlightenment is unconditional happiness, unconditional love and a life in which you are in the driver's seat. You must aspire for enlightenment. Right from when you recognize to aspire anything in life. Go to the highest first and all the good things will come along, you don't have to make an effort for it.
When I say you don't have to make an effort, I mean you don't have to sit and worry about it. When you aspire for the highest, your action will be spontaneous and in the spontaneity you will see things have started falling into place.
Q: Gurudev, There is so much competition in society that kids have no time to relax. There is a fear that they will not fit into society. How do we handle this situation? What is the mantra for excellence?

Sri Sri Ravi Shankar:
I think you shouldn't push them too much. You should teach them to relax. That is why I said music, meditation, some games will all help.

Q: Gurudev, I am bullied by friends I don't know why. If I hit back it becomes worse. And if I keep quiet then I'm considered weak.
Sri Sri Ravi Shankar:
When there is no question, then what is the need of the answer? Drop your questions, your doubts.
You all are extraordinary. Just bear one thing in mind, that you take interest in knowledge. Read a bit of knowledge. Everyone must read the Bhagvad-Gita, the Guru Granth Sahib and the Yog Vasishta. Read one-two pages of the Yog Vasishta everyday. Like you watch television everyday? In this manner, make it a habit to read a few pages of knowledge. When you wake up in the morning, read a knowledge book.
Just as water that doesn't flow, stagnates, the mind needs to gain knowledge from books from time to time so that it doesn't stagnate. If the mind is not polished with knowledge, it will not shine. So get a little bit of knowledge everyday.
Be in knowledge. Have fun. Knowledge, singing and meditation. Have these three aspects in mind. Spend some time to gain knowledge in the morning.Read two-three pages everyday. Read the Bhagvad-Gita, Yog Vasishta. And in the evening, sing some bhajans. Enjoy it thoroughly. Sit for some time in meditation. In satsang, it is important to sit for a while in meditation.
Practice meditation. Become a seeker. Walk the path of the seeker. You will get the best of everything the world has to offer. It is important that those on the path of knowledge consider themselves fortunate. They, in turn, should give this good fortune to as many people as possible. We shouldn't limit the happiness to ourselves: we should extend and help everyone have a taste of the same.
So remember: singing, knowledge and meditation. Did you turn the pages of a book today or not? Did the water flow or not? Yes? Just as flowing water remains clean, when you turn the pages of a book of knowledge, your mind remains clean and pure. And meditate everyday for a little while. Do Sadhana. And remember that when you become a seeker, you will lack nothing. When you walk on this path, there will be no lacking in your life. And whenever you are in trouble, you are not alone. The Divine is with you.
Don't scatter yourself too much. Be centred and collected. And walk with ease. You don't have to put too much effort. Yes? See how easily we can collect flowers. Similarly, there is nothing difficult.
There is bliss in chaos. Bliss and chaos go together at home! We have to take everything and move forward.
Q: Gurudev, I don't know what is good for me and what is bad?
Sri Sri Ravi Shankar:
Drop that which gives you short termhappiness and long term suffering. Just keep this in the back of your mind.
Q: Gurudev, My heartiest gratitude to you. Who are you Gurudev?

Sri Sri Ravi Shankar:
: First, you know yourself. Why are you putting your effort in knowing me? You don't know who you are. First, know that how many times have you come in this world? When you know yourself, it will be very easy to know me.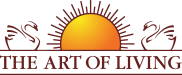 Founded in 1981 by Sri Sri Ravi Shankar,The Art of Living is an educational and humanitarian movement engaged in stress-management and service initiatives.
Read More