Question & Answers with Sri Sri Ravi Shankar

Q: Gurudev, You said that violence ceases to exist around ones who are fully established in non – violence. Does that mean Lord Krishna was not fully established in violence for a huge war took place in his presence?
Sri Sri Ravi Shankar:
The secret behind this is existence of different circumstances. One is individual karma and one is collective karma. One is karma done for the sake of whole world. When sin and injustice reached its peak, He had to take a step. It is like different dosage of medicine is given under different circumstances. For a minor headache, the dose is different. And it is different for a severe headache.
Gahana karmo gati – The movement of karma is very deep and not easily comprehensible.
Q: Gurudev, What is the first thing we should do when we wake up in the morning and the last thing before we go to sleep?
Sri Sri Ravi Shankar:
Look at your face in the mirror and give yourself a big smile. If you can't smile, you can frown. You will gradually start smiling.
Q: Gurudev, How to get God answer your prayers?

Sri Sri Ravi Shankar:
Have faith that he will answer and will do whatever is good for you.

Q: Gurudev, What is difference between love and attachment?
Sri Sri Ravi Shankar:
Attachment is that which gives you pain. Love is that without which you cannot live. If love becomes attachment, then the same love which was giving you joy, starts to inflict pain. Attachment is when you want something in return. If you love and do not want anything in return, then that love doesn't turn into attachment. I have talked about love in the Narad Bhakti Sutras.
Q: Gurudev, What would be your best memory of happiness?
Sri Sri Ravi Shankar:
Happiness is when you want nothing, and you want to give. Where the wanting and desires end, and the sharing begins, happiness is exactly there. Memory is not happiness. When you are happy, you forget everything. It is when happiness is gone that you dwell in its memory. In the world, people are either dreaming of happiness or remembering happiness. That is either being in the past or the future. But happiness is that which is in the present. And it is your very nature.
Q: Gurudev, I am bullied by friends I don't know why. If I hit back it becomes worse. And if I keep quiet then I'm considered weak.
Sri Sri Ravi Shankar:
When there is no question, then what is the need of the answer? Drop your questions, your doubts.
You all are extraordinary. Just bear one thing in mind, that you take interest in knowledge. Read a bit of knowledge. Everyone must read the Bhagvad-Gita, the Guru Granth Sahib and the Yog Vasishta. Read one-two pages of the Yog Vasishta everyday. Like you watch television everyday? In this manner, make it a habit to read a few pages of knowledge. When you wake up in the morning, read a knowledge book.
Just as water that doesn't flow, stagnates, the mind needs to gain knowledge from books from time to time so that it doesn't stagnate. If the mind is not polished with knowledge, it will not shine. So get a little bit of knowledge everyday.
Be in knowledge. Have fun. Knowledge, singing and meditation. Have these three aspects in mind. Spend some time to gain knowledge in the morning.Read two-three pages everyday. Read the Bhagvad-Gita, Yog Vasishta. And in the evening, sing some bhajans. Enjoy it thoroughly. Sit for some time in meditation. In satsang, it is important to sit for a while in meditation.
Practice meditation. Become a seeker. Walk the path of the seeker. You will get the best of everything the world has to offer. It is important that those on the path of knowledge consider themselves fortunate. They, in turn, should give this good fortune to as many people as possible. We shouldn't limit the happiness to ourselves: we should extend and help everyone have a taste of the same.
So remember: singing, knowledge and meditation. Did you turn the pages of a book today or not? Did the water flow or not? Yes? Just as flowing water remains clean, when you turn the pages of a book of knowledge, your mind remains clean and pure. And meditate everyday for a little while. Do Sadhana. And remember that when you become a seeker, you will lack nothing. When you walk on this path, there will be no lacking in your life. And whenever you are in trouble, you are not alone. The Divine is with you.
Don't scatter yourself too much. Be centred and collected. And walk with ease. You don't have to put too much effort. Yes? See how easily we can collect flowers. Similarly, there is nothing difficult.
There is bliss in chaos. Bliss and chaos go together at home! We have to take everything and move forward.
Q: Gurudev, When we say accept situations, how we can we accept something like a robber entering your house?
Sri Sri Ravi Shankar:
When a robber enters your door, you start shaking, shivering, questioning, it's of no use. Why did robber rob you is a useless question. It's his job! Accept he is a robber. Somebody cheats you. When you are caught up in asking why did he cheat? You become upset, and you can't take action.When you accept the robber, then you call the police, etc. you can take action. Parents get upset over the child not studying. Accept. Then you can act better.If you don't accept, emotions rise, intellect is clouded and actions become regrettable.
Q: Gurudev, In the continuation of the same thing, should we believe in the match- making of the birth chart etc. Should we believe in all that? Does match of mangalik-non mangalik matter?
Sri Sri Ravi Shankar:
It is science but it depends on who does it. Many times in the name of astrology, people cheat others. There is something in chart matching, and you can do all that if you like. But Chanting 'Om Namah Shivaye' is best cure for all the short comings.
Q: Gurudev, What is the importance of lemon in aura cleansing?
Sri Sri Ravi Shankar:
Have you see lemon juice under the microscope? It looks like the rays of the sun. When you see vitamin C under the microscope, it looks like a sunflower. Some substances like salt, lemon, chilies etc, have the potential to remove negativity. In the west, bathing in the ocean for rejuvenation and improving health is popular. The burdens, the worries in the mind, harmful influences are reduced in this way. Faith also works here. Even when you take regular medicines, if you don't have faith in the doctor or the medication, it may not help you at all.
Q: Gurudev, What is a sign of the dawning of wisdom?
Sri Sri Ravi Shankar:
Prasanna chitta (pleasant state of mind) is a sign. Friendliness, foresight, intuition, a mind in the present moment – these are signs of wisdom.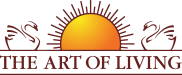 Founded in 1981 by Sri Sri Ravi Shankar,The Art of Living is an educational and humanitarian movement engaged in stress-management and service initiatives.
Read More