Question & Answers with Sri Sri Ravi Shankar

Q: Gurudev, How to overcome low self-esteem?
Sri Sri Ravi Shankar:
Go and work in villages and slums, you will get your self-esteem back. Go and work for a week, ten days or even on a weekend. Teach some lessons to the children there and see how your self-esteem will come up.

Q: Gurudev, How to handle stress without conflict?

Sri Sri Ravi Shankar:
First find inner peace, and then you can handle situations. When you are peaceful, then the solutions come. Do you mean problems in relationships? If your question is about conflict between spouses, then there are three options.

Advice for women – Don't ask your husband to prove himself. Pump his ego. The whole world might say that he is an empty head, but you as a wife must always praise him. You can tell him, "You are brilliant. It is a different thing that you don't use your bright mind". Never step on his ego. He has to prove himself in the world, but he wants to relax when he comes home. He shouldn't have to prove himself at home.

Advice for men - Never step on the emotions of your wife. She will tell you the problems at her home and may complain about her father, brother or relatives. But if you join her bandwagon, she will take a U turn. If she wants to go on a spiritual or religious program, don't stop her. If she wants to shop, give her your credit card.

Advice for both - Never question someone's love for you. If someone asks you to prove your love to him or her, how would you feel? It is like a burden. Demand destroys love. Never demand love. Instead of this you say, "Why do you love me so much? I am not worthy of your love". The moment you say this, the other person will melt and start loving you even more, and will even forgive you for your mistakes.

Q: Gurudev, How do we deal with corrupt people who do illegal things?
Sri Sri Ravi Shankar:
With skill, patience, and courage.
Q: Gurudev, Can you explain the meaning of accidents and illness in our life? What does it mean when they keep happening to us, even when we do actions to take care of ourselves, like coming to this course?
Sri Sri Ravi Shankar:
See, whether you come to the course or go shopping, it is the same. If you don't stop at a red light or stop at a green light, someone will hit you. They don't see you. When you falter with the traffic rules, or someone else falters, then you are in trouble. You are not in isolation; you are in connection with many other factors in life.
Q: Gurudev, Today is my second day of silence. My mind is a devil's workshop, it keeps having thoughts endlessly!
Sri Sri Ravi Shankar:
Sing, observe nature, and observe your thoughts. Look at nature as though you are looking at it for the first time – look at the trees, and look at the birds.
When you observe these things, your mind becomes calmer. Observe your thoughts. Silence makes you observe. As you observe, your thoughts will reduce.
The thoughts were always there, but only in silence can you observe them!
Q: Gurudev, How do I break the cycle of feeling victimized whenever I go through difficulties?
Sri Sri Ravi Shankar:
You have already broken it the moment you realize the pattern. You realize it is your own mind's making and that it has happened over and over again. This realization will come in its own time. And when this happens, be happy and grateful. Imagine where you were five or ten years back. How have you changed? How much better it has become since then. Put your attention on this. The more we are grateful, the more grace we will have in our life.

The first step to fun is relaxation. What tires you is anxiety and ambition for tomorrow. The anger and hatred of yesterday are also clogging our mind. In the same way feverishness pulls down our enthusiasm. In deep relaxation, you will find everything funny.
Q: Gurudev, Can you please tell us something about the next transformation in the world by 2012?
Sri Sri Ravi Shankar:
Good times. People will be more spiritual, more kind, less greedy, less hateful, and more understanding. All is good. All is real good.
Q: Gurudev, How to handle fear?
Sri Sri Ravi Shankar:
Pranayama will help. Sudarshan Kriya will help. Meditation will help. Give it to me if you have any fear. You go back home with a smile.
Q: Gurudev, Dear guruji, Last night you said that, 'If you don't do all that you can do, then your consciousness will prick you. I know I am capable of a lot, but sometimes it feels like such hard work. I always do my best, and always serve. How do I keep service from feeling like a burden?

Sri Sri Ravi Shankar:
No, do only as much as you can. Sometimes you take commitment. At that moment, it appears too much. But that will be over. Finish that commitment. And don't think about it. You know, It becomes a burden if you think, 'Oh, how much I worked'. You recuperate everyday. So, you should never count how much service you did. It will be very small as compared to what we have consumed!

Q: Gurudev, Guruji, how to establish harmony between material and spiritual lives?
Sri Sri Ravi Shankar:
There is already a harmony. The more spiritual you are, the greater is the harmony in material life.
Whom would you like to interact with? Those who are happy and enthusiastic or those who are stiff and serious?
All our bodies create vibrations. From some people you feel like running away, while you want to spend more time with someone. The waves coming from inside a person can send people away. Being on the spiritual path makes the waves beautiful.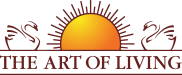 Founded in 1981 by Sri Sri Ravi Shankar,The Art of Living is an educational and humanitarian movement engaged in stress-management and service initiatives.
Read More