Question & Answers with Sri Sri Ravi Shankar

Q: Gurudev, What is Paramatma? Who are Brahma, Vishnu, and Shiva (Hindu Gods)?
Sri Sri Ravi Shankar:
Just like a rainbow, where all the colors merge to form a single white light, the Paramatma (Supreme Consciousness) is white and all the forms of Gods are the various colors.
This world is full of names and forms. Fruits, flowers all have a name and form. Our ancestors realized this, and said that there were 1008 names and forms, all belonging to the One who had no name.
Q: Gurudev, How to get rid of hurt and anger?
Sri Sri Ravi Shankar:
Do Sudarshan Kriya, breathe, sing and meditate. There is no point in brooding. Move on in life. Don't waste today for what happened yesterday. Wake up and say, "I have the valor and the courage to overcome this." With someone else's anger, you must play all your tricks to calm them. Then leave it to God. Educate and ignore. Give them some time. Ask for pardon and most people will not hold the grudge. If they do, it is only out of ignorance.
Q: Gurudev, I do sadhna every day, but I want to be with you all the time and if I see other people talking to you, I keep hallucinating that you speaking to me only. Sometimes I feel any gesture of yours works and I feel alright, but today while meeting our entire group, you didn't even see or look at me. So, I don't know if that is obsession and how do I get over it?
Sri Sri Ravi Shankar:
See, the moment you knew it was obsession, you already got over it. OK? So, it is OK to draw attention for a while but you don't have to draw attention all the time. You be happy, be centered, keep doing service, sadhna, satsang. Don't sit and do analysis –"Was it devotion or was it hallucination?"- Analysis makes it even worse. Just be natural, move on, and take it as it comes-OK? Got it? See, we always get what we need. This basic principal we must keep in mind and keep moving.
Q: Gurudev, Every day, in different corners of the world, people ask you the same questions. Don't you get bored? I am very inspired by your patience.
Sri Sri Ravi Shankar:
My consciousness is nitnutan (new every moment). First we get bored with ourselves and then bore others or get bored from others. When we are joyous with ourself, then nothing from outside can seem boring to us.
Q: Gurudev, You told that God can be experienced in a state of effortlessness. What does it mean to be effortless?

Sri Sri Ravi Shankar:
Being effortless does not mean stop eating, drinking or doing other work. This has a deeper meaning. Keep on doing all your work, and while doing your work, know inside you that you are doing nothing. In the beginning, you sit for some time and experience that you are doing nothing. Then you will start experiencing that even you are doing but there is a field in you which is not doing anything.
Ancient sages had beautifully explained this. There are two birds sitting on the same tree. One is eating and the other is only witnessing this. In the above context, it is the free bird which is being discussed, the bird which is effortlessly witnessing. Pay attention to that also. The two birds are friends. They live together. One is always witnessing and other is involved in all the work.
Effortlessness does not mean sitting idle. Lord Sri Krishna said in Geeta that you cannot be without doing any action even for a second. Keep on doing your karma and at the same time be the witness of your karma. This is very deep knowledge.
After the session a book was released –Understanding Shiva. While launching the book Sri Sri Ravi Shankar told thatthe book also included a scientific perspective of all pervading Shiva tattva.


Q: Gurudev, How can we become as big and as fast as this (Art of Living)?
Sri Sri Ravi Shankar:
I wonder about that too.I think you should have brainstorming sessions, sit with them those teachers and people of that country we can try those other things too and then wait for the time.Yes, there are two things:One is that our efforts, our skills matters.Second is the right time.A combination of both will definitely work
Q: Gurudev, What is the goal of our life?
Sri Sri Ravi Shankar:
This is a question you should ponder on. What is it that you want? It is a very important question. Ponder on the answer - what is it that I need? Then all that is important in your life will stand and the unimportant will fall. Then what you think is important, within that (category) you prioritize again and again and again. And when you ponder on that and when nothing remains then you are the goal. Till then its good to keep doing this.
Q: Gurudev, Does God exist?
Sri Sri Ravi Shankar:
Only God exists. But to realize that takes energy, time and commitment.
Q: Gurudev, What are effects of Past life karma on the present life? I feel I have done sins in past.

Sri Sri Ravi Shankar:
Don't waste your energy thinking too much on past life karmas. Use your energy to come out of the present problems.
'Om Namah Shivaye' mantra, pranayama, Satsang..– All these take care of your previous karmas. Surrender all your sins and move further in life.

Q: Gurudev, Should one have blind faith in the Master?


Sri Sri Ravi Shankar:
Faith is never blind, faith is just faith. When faith breaks then one starts feeling that it was blind faith. Now don't try to bring faith in you, it just comes by itself. In fact, I would say doubt as much as you can. Even then if it remains, that faith is authentic. That is why I say doubt as much as you can and my work is not to bring faith in you but to put you in more doubt. Your job is to swim through it.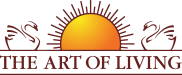 Founded in 1981 by Sri Sri Ravi Shankar,The Art of Living is an educational and humanitarian movement engaged in stress-management and service initiatives.
Read More