Question & Answers with Sri Sri Ravi Shankar

Q: Is money a prior requirement in order to feel happy?

Sri Sri Ravi Shankar:
There is no doubt that you need some money for your day to day survival. But, money cannot buy you happiness. It's knowledge or wisdom that brings you happiness.
Q: How do we balance worldly activities and spiritual practices?


Sri Sri Ravi Shankar:
How do you walk? You lift up one leg and keep the second on the ground, and then you alternate this. This is balance. Can you walk without balance? A man walking in his senses knows what balance is. Just like this you balance your life.
If you leave all your work and only meditate, you will not even be able to meditate. And if you only do work and don't do your practices, you will feel that longing for meditation. So listen to your heart. It gets pulled towards both. Balance both, do this as well as that.
Q: I wish to spend some time with you, sit with you and talk. I want to travel with you. What should I do?
Sri Sri Ravi Shankar:
Fulfill those desires which you can fulfill, and surrender those which you can surrender. Fulfillment of any desire requires effort and time. When you surrender, your desires automatically get fulfilled. Some desires are fulfilled after desiring for long time. And some are not fulfilled even then. Sometimes you find it good later on that some of your desires were not fulfilled. Have this faith that Divine knows what is best for you. Neither criticize desires nor get swayed with the desires. Is it ok? This is the middle path. As you become more aware, everything else automatically starts becoming peaceful.
Q: Whenever there is choice, is it previously decided what we are going to chose? Or it can change also according to what choice we make?
Sri Sri Ravi Shankar:
It can change also. That is why 'Dhiyo yona prachodyat' is a part of the Gayatri mantra.

Q: Effect of one life's karma is carried on to another lifetimes. How do we understand this?
Sri Sri Ravi Shankar:
You sow a coconut tree two years back and it has grown today. Same way, until the impression of your previous done karma is there on your mind, that karma manages to exist. That impression can only be erased through meditation, pranayama and service. You are freed from that karma when the impression is erased. All this is there on the mind only. Karma is nothing but an impression on the mind. When you wake up and see that mind is a part of you and it is your mind, but you are not your mind, and you have an untouched existence which is much greater than your mind, then all karma automatically dissolves.
Q: How can parents raise responsible children and make the experience joyful for both?
Sri Sri Ravi Shankar:
Teach them how to make one new friend each day. Don't give them all these violent video games to play with. There is an 'Art of Living program' for children - Art Excel '(All Round Training in Excellence). Children really enjoy the program as they learn through games. In Europe it is known as NAP, Non Aggression Program. Children who are very aggressive become happy and friendly. For parents we conduct a program called "Know Your Child."
Q: Should one give something to a beggar?
Sri Sri Ravi Shankar:
If you find a very healthy and strong individual, then one should not encourage such a person. Also children should not be encouraged. Suppose if you find a very old, helpless lady then you should listen to what your mind says at that time. Listen to your intuition. But it is better to give food rather than money.
Q: What do you advice to farmers?
Sri Sri Ravi Shankar:
The crops which were produced in abundance in India are now being imported and hence their prices have also been raised manifold. Earlier three crops were grown in one field and even if the yield of one crop is destroyed, the others would give the farmers a living. So this system of growing multiple crops would never let farmers be in debt. But with the hybrid crops you get a good yield only in the first one or two years and then it decreases the soil fertility. It leads to depletion of essential salts in the soil. So I suggest to all to adopt the ancient methods of farming. Multiple cropping yields a good profit.
We have also started a seed bank in Maharashtra. 1 kg seeds have been given to 50 farmers this year. 1kg seeds will give them a yield of 40 – 45 kg and next year they would be returning 2 kg seeds. This way 100 farmers can get free seeds next year. It will be good if such banks are started in Punjab and Haryana also. Farmers will be happy and we will also get a good crop. Otherwise the crops which we get with chemical farming cause pain and other illnesses in the body here and there. So multiple cropping and chemical free farming are the best solutions.
Q: How can I free myself from fears that seem to have settled into me years ago? I know they are irrational and just in my head. Yet here they come up over and over again. They are distracting and feel binding to me!
Sri Sri Ravi Shankar:
Meditate! Sit quietly and meditate, or listen to some chanting music. All this will help. Meditation, some pranayama, sudarshan kriya, some excercises, ujjayi breath are very good for fears. Don't think that fear is somewhere deep inside you. It is an erroneous notion of Psychology that fear and guilt are deep down. I tell you, deep down there is only a lot of joy; a lot of bliss. And in that centre – no fear, no guilt, no anger, no lust can touch you. Deep down you are wonderful. So never think you have all these anxieties. Those who say that there is something wrong deep down are blind. It is all there just on the surface. If they call that deep, then I will suggest to go deeper. In the centre of your being, you are a fountain of joy. Saying, "Oh! My Mind! Deep down there is anxiety!"is ignorance; a wrong idea and concept. The moment you accept these words as truth, it starts becoming more difficult to get over those emotions. They become more permanent there. Do you see that?
Q: How does one develop intuitive powers while making a decision?
Sri Sri Ravi Shankar:
Intuitive power is like a gut feeling, and to get clear intuitive power you must mediate. Without meditation your intuition will be vague, it won't be intuition at all.

(The next part will be covered in the coming post)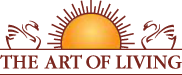 Founded in 1981 by Sri Sri Ravi Shankar,The Art of Living is an educational and humanitarian movement engaged in stress-management and service initiatives.
Read More