Question & Answers with Sri Sri Ravi Shankar

Q: Gurudev, What is the difference between idea and thought?
Sri Sri Ravi Shankar:
First you tell me their meanings and I will tell you the difference. We attach meaning to words. You got it?
Q: Gurudev, Dear Guruji, Guru Gobind Singh made warriors, each one of which was capable of handling many negative powers. What is your vision for the warriors that you are polishing?

Sri Sri Ravi Shankar:
First, we are to fight against the evil of ignorance. There are so many problems in the society today – corruption, exploitation of environment, starvation, powers opposing spirituality, and anti humanity powers. These all have to be defeated.

Q: Gurudev, What is more important - faith in ourselves or faith in others?
Sri Sri Ravi Shankar:
Both are necessary. However, add one more. That is, faith in God.
Q: Gurudev, Life has a dual nature. How do you feel oneness in that duality?
Sri Sri Ravi Shankar:
Like high tide and low tide in an ocean, they come and go but the ocean remains. How was it five, ten, fifteen years ago? You went through a down time and a high time. It came and it went. Looking back in time you gain strength. "This will pass."
Q: Gurudev, What is the rule to be reborn? Who maintains records of all human beings? Why don't we remember anything about our non-physical form?
Sri Sri Ravi Shankar:
It is not very difficult to know. You can do the eternity process and you could know.
Q: Gurudev, How to get rid of laziness?
Sri Sri Ravi Shankar:
If there is greed, laziness will go away. If there is fear, laziness goes away. When you are in love, there is no sign of laziness.
Q: Gurudev, Dear Guruji, recently scientists have said that they can create life in a laboratory by manipulating and intervening the genes. Isn't this contradictory to spirituality and religion, with man creating life and giving consciousness to innate objects?
Sri Sri Ravi Shankar:
: Not at all. You have heard this saying – 'God made man in his own image'. Right? So, whatever God can do, man can do too. God made man, created him as his own image. It is written in the Bible. Right? There is a story about it in Mahabharata epic also, written some 5000 years ago.
So, test tube babies are not new phenomena. Queen Gandhari , from one embryo, had put pieces in hundred pots and created hundred types of kids. But what quality the kids came out with, that you all know! So, there is a big question about the risk, but this is a fact that Gandhari created 100 children in hundred pots. So, test tube babies or creating life in lab is not a new phenomenon. It was done some 5000 years ago also!
Q: Gurudev, Dear Guruji, I have never been a spiritual or a true religious person. How can I learn to let go and believe?
Sri Sri Ravi Shankar:
You don't have to label yourself- I am spiritual, religious person etc. No need for it.
Just be natural, beautiful, good human being. That's it!
If someone is not a beautiful human being and says, 'I am a spiritual person or a religious person', what is the use of that? What good he or she is for? Isn't it? The purpose of spirituality is to make you a beautiful human being, the purpose of religion is to make you a righteous person, connected to the universe, to the universal spirit. And that's what spirituality is and that's what a simple, natural, normal human being is! Got it? Right, so it is better not to label yourself.
If you think you are a believer or a non believer, then even a non believer is a wrong label. Someone who says, 'I am a non believer, I tell you, this is not true. You simply can't honestly be a non believer; there is no honesty in it. Somewhere in some corner of your consciousness, you believe something; you know something, for your consciousness is very ancient. You don't know your consciousness, it is so old, so ancient, there are so many layers, so many impressions on our mind, on our consciousness- it is such an amazing phenomenon!
Q: Gurudev, Guruji, will there be a positive change in the civilization; no wars and hunger and poor people? Is it possible to create a world of peace, harmony and friendship? Is it possible in our lifetime?
Sri Sri Ravi Shankar:
Yes, we should have this vision; we should start working towards it.
All these problems are there in the world to wake us up. If there were no problems, we would sleep, we would be very selfish, we would not do anything about it. These problems are there for us to wake up and do something about it.
Q: Gurudev, In the Bhagwad Geeta, Lord Krishna says, 'Yada Yada Hi Dharmasya ...Sambhavami Yuge Yuge.' Please elaborate on that.
Sri Sri Ravi Shankar:
The atma shakti (power of the Self) that destroys the evil and preserves the satva (purity) appears again and again. When we say that God is compassionate, it is not just words but the truth. The expression of compassion has to happen. Creation showers compassion on society. At different times God comes in different names, forms and qualities.
It is there in all religions - Jews are waiting for their messiah. Christ said that He will return again. So, Christians are still waiting. Prophet Mohammed came and left. People are still waiting for Buddha and Krishna to return.
I would say, don't waste time waiting. Explore the depth of your Being and you will realize that the Supreme Consciousness is not someone coming in the future but is here, now. Faith in this knowledge is the sign of a seeker on the spiritual path.
People fight in the name of God and the messiah. Feeling the presence of the Divine is the art of living.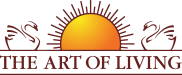 Founded in 1981 by Sri Sri Ravi Shankar,The Art of Living is an educational and humanitarian movement engaged in stress-management and service initiatives.
Read More