Question & Answers with Sri Sri Ravi Shankar

Q: Gurudev, Dearest Guruji, I had a question in my mind when we were speaking about energy centers today, in the knowledge tape. I feel constant energy in my secondchakra but I don't have any desires to do sex because I know it leaves me tired and dull. On the other hand my creative energy has not manifested itself. I would like to use my creativity and write, sing, dance, etc. How will it come to this point? Please show me a way. Give me ability to make my creative energy alive.
Sri Sri Ravi Shankar:
Ya! Continue your meditation. If a particular chakra has been used a lot then automatically energy goes there quite a bit. But it will keep moving,definitely moving. You focus more on navel center and then dance, sing. Singing and dancing, that is all part of our practices. You know, it uplifts you in more than one way.
Q: Gurudev, Does man need money or God?
Sri Sri Ravi Shankar:
Some think God is money. Many think money is God and very few know that God himself is money. God is love and when you have richness of love in you, you will see how abundance flows in life. There is a saying in sanskrit: 'Udyoginam purush sindh mupayi tilaxmi'God comes to you in the form of money - wealth is a consort of God. Consort of God, spirit of God comes to you as abundance when you put effort, to one who is working and not to one who is lazy. And one who has confidence and courage. So the one who has courage and confidence, and who puts in effort will get money. Don't keep buying lottery tickets and sit at home. This is the biggest problem - you want money but you don't want to do anything. So we have to put in effort. Money is just a means not an end in itself. You will need that but is it everything? No. You may have a lot of money but if you can't eat, you can't sleep well at night then that money is of no use. It loses it's utility. So many people come here who have a lot of wealth and are depressed. They want to quit everything, their job, everything.
The World Health Organization (WHO) says that in the next 20 years, 40–45 percent of the population will be depressed. What's the point in having so much money and prosperity in the world when so many people are getting depressed? That's why you need to have balance in life, balance of material and spiritual life. Isn't it? Often people think spirituality means do nothing and sit quietly. No, it is not so. You should work. Even in the ashram there are 600 people who work -day and night. There is no Sunday and no Monday for them and they work round the clock. People come here all the time and they work. Kitchen people are working so hard. The kitchen never takes rest. You have any idea how much food they cook everyday when there is no big program? 600 – 700 Kg of rice is being cooked daily, 70 Kg of salt is put in, and 100 kg of vegetables are cut every day. So much of work they do. The housing department works tirelessly. And they are still smiling. And there are people who go and work in the fields. They are working in slums. There are teachers who are working worldwide. They work day and night. In Karnataka, itself, we have 78 slums and there are many different classes being run, educational classes, computer classes. Seva is a part of spirituality and definitely you can't do charity with an empty bowl. You need money for service. But here nobody worries about money and charity happens, everything happens spontaneously. So these are some of the things we need to keep in our mind. You have money, you earn money, it's good but you should keep aside some part for charity, whatever your capacity is 3 – 10%. Keep it aside.Along with it do your spiritual practices daily.
Once in a year, keep seven days completely for spirituality and then you don't sit and calculate money. You come here and be 100 percent here, and take care of your health, do yoga, pranayama, meditation and learning. It is a very common experience when businessmen come here leaving their jobs for some time and do seva, meditation and the advance course, they start getting better contracts. Their wealth on the other side starts increasing. What they used to get putting in a lot of effort, starts to happen with very less effort. That is when sattva in you rises. Sattva is positive harmony within you and when that dwells up, your work outside also becomes smother and better.
Q: Gurudev, Which Veda has medical knowledge?
Sri Sri Ravi Shankar:
It is called the Ayurveda. It is the subordinate Veda of the main four Vedas. So both, the Atharvaveda and Rigveda - the first and last Vedas have aconnection to Ayurveda. So all the Ayurveda stories are so very, very beautiful. It's said that one thousand Rishis were sitting and meditating. And a Rishi named Bharadwaja told them, 'You keep awake. We are going into deep trance, meditation and we are going to say just what we see. But there should be somebody to note down, write everything down'. They told once person, 'You don't meditate. You sit, watch and note down everything'.And that is how Maharshi Bharadwaja noted down, wrote down in a forest when thousands of the Rishis meditated together and they were downloading it and thenthey were saying it. Bharadwaja went from one to another, to each person and started noting them down and that is how the Ayurveda books were written. So even today, after so many thousands of years, it holds good. It is a Materia Medica - which herb is for which part of the body and what functions, what arethe combinations, what one should do and what oneshould not. Everything about health is written.When the British ruled India and the man who was in charge of India, the British gentleman, wrote to Queen Victoria of England saying, 'You know, people should come and learn plastic surgery over here. How people can fix your nose, your skin, your legs,' he said. It's amazing that when knowledge was zero or nothing in England, it was so advanced in India. Lord Macaulay said in the parliament, that if you want to rule this country (India), first you must destroy the spirituality. Much has been written about Lord Macaulay's statement. He said, 'I traveled the length and breadth of India and I did not see one beggar,one poor man. And people know science and medical things so well. 88000 medical institutions were there only in the south of India.'He said, if you want to rule this country, you must stop this. So they systematically closed down the medical institutions, Sanskrit colleges so that people could no longer read the books. You know, when all your books are in Sanskrit and they shut down all the Sanskrit schools by rule, your next generation getsno access to the knowledge and that is what exactly happened in India. There is a whole presentation about Lord Macaulay's vision that they could rule India only by doing this. Anyway, that is all history.What I am saying is that Ayurveda is still very potent knowledge- it's a science even today. Hmmm? But many books are missing. Many were burnt down. India had a very crazy king at one point of time, he was called Aurangzeb. He came to power by putting his own father in jail who was the king then. And then he burnt big libraries in India like Nalanda. History says that the books in Nalanda library burned for six months. He called all the scholars and he told them, 'What is in your library?' They said, 'A lot of knowledge.' He was very fanatic. He took the Quran and asked, 'Do you agree that this book has all the knowledge that is there in the library?' They said, 'Yes'. He said, 'Then what is the use of having a library and so many books? Burn them down.Then one of them said, 'No. There is other knowledge that is not in this book.' Then Aurangzeb said, 'Then they shouldn't exist. Anything which is not in this book shouldn't exist anywhere, it is not correct. It is not God's! Burn them down. Thousands of years ago, philosophy of the Buddhists, Hindus, Jains,Sikh were available; medical, archeology, astronomy, metallurgy, engineering, science - all these books - were available. They were all burnt down. So whatever people could take overnight and memorize it, those things remained and it continued. So these are all past histories.
Q: Gurudev, My wish and will for my spiritual growth is not consistent. Sometimes it is not very strong? How to be more aware of myself; how to see more and stop the chattering in my head for longer periods?
Sri Sri Ravi Shankar:
Just drop this more. I want to be more; I want to be more… Relax. Love for growth in the field of spirituality and mind is deep relaxation. All positive qualities are already within you. When you go deep in meditation, they unfold naturally. We can't say: 'I want this flower to blossom quickly. What do I do? Should I open the petal?'
If I want the flower to blossom, just allow, let it be. Pour some water; in time it will blossom.
Q: Gurudev, Is feeling helpless is sign of weakness or strength?
Sri Sri Ravi Shankar:
Feeling helpless is obviously a sign of weakness but if with that helplessness prayer arises in you then an unknown, unseen, irrefutable strength comes to you. But you can't force yourself to feel helpless or to pray. It comes automatically.

Q: Gurudev, Do we have a logical reason for not eating non – vegetarian food?
Sri Sri Ravi Shankar:
There are three types of beings - Herbivores, Carnivores and scavengers. Carnivores kill other animals for their food. They kill animals and consume fresh meat. But they don't kill other animals unless they are hungry. Scavengers eat animals which are already killed. A very few come under this category.
If you want to do some intellectual work or you want to be a genius, then non – vegetarian food is not good. Scientists like Einstein were vegetarian. For a healthy body and lightness in mind, vegetarian diet is best.
Q: Gurudev, I have benefited a lot after doing the YES+ course but a problem has emerged in life too. Previously, I used to ask my parents for every small thing, but I started taking some decisions of my own after doing YES+. Now my mother feels insecure about our relationship, she thinks her daughter is going away from her. But it is not the case in reality, and I also respect her more than before. How to get the situation where she does not feel insecure, and I can also do things with my decisions?
Sri Sri Ravi Shankar:
The most difficult thing to do is to express our feelings correctly, and to understand others' feelings correctly. Lacking this skill is the biggest issue faced by the society today, and this has to be developed. It is never perfect, some ups and downs do happen in this matter. Like, what we feel, we cannot express fully, and cannot understand correctly what others feel. This keeps happening in life but when we become more calm and happy, we are able to understand other's mind more and more. That's why it is very necessary to do meditation, pranayama etc. That gives more inner clarity, and then we feel that others can understand us better, and also we can express our views better.
Q: Gurudev, Why do thoughts come and where do they originate from? Why do the thoughts rule us?
Sri Sri Ravi Shankar:
Where do the thoughts come from? From the mind, or the body? Close your eyes and think about it. That itself becomes a meditation. Then you will reach the point or space within you from where all the thoughts come. And that is fantastic.
Q: Gurudev, Guruji, even after being on the spiritual path, feverishness is still there. What to do to get rid of this feverishness?
Sri Sri Ravi Shankar:
It's good to have little bit of that feverishness. That's ok. Maharishi Patanjali also said in the yogasutras 'tivra savenganam asana'If there is little feverishness, there is intensity of longing. It's easy. It'sgood. It takes away laziness in you. It takes away procrastination in you. That is why the path needs to be attractive so that it takes away lethargy in you. The Master has to be attractive. That is a professional need. (laughter) So that you are able to handle distractions, so that worldly, small things don't hold you back. Movies and little pleasure hold you back and keep you in the same circle. I am not saying don't watch pictures. But prioritize your life from small material gains to higher values. That is what spirituality is all about. That is what the Master is all about. Higher values have to be more attractive to keep you on the higher plane,higher path.
Q: Gurudev, We crave for the pleasure of the senses, personal gain and power. Do cravings drop one at a time or all together?
Sri Sri Ravi Shankar:
Sometimes cravings dissolve one at a time, sometimes all together. As soon as anurag(devotion) is born in life, everything else is dropped. When there is love and devotion you will see that all the negativity is removed on its own. When the satva is increased in life, attachments and aversions due to rajoguna, tamguna are themselves removed. For some, it happens slowly and gradually and some undergo misery and then drop it. They drop it because of misery.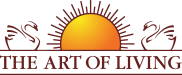 Founded in 1981 by Sri Sri Ravi Shankar,The Art of Living is an educational and humanitarian movement engaged in stress-management and service initiatives.
Read More