Question & Answers with Sri Sri Ravi Shankar

Q: Gurudev, Guruji, how do I know if I am growing on Spiritual path?
Sri Sri Ravi Shankar:
Look, there are no criteria. See from the past if you are more calm, or drop all spiritual practices for a month and see how do you feel, whether it makes a difference, or ask people around you if you are behaving better than before. Now none of these are benchmarks. And after listening to all these opinions, throw them all into the basket. If you learn to relax well, if you are able to see everything as a dream – nature of the universe, you are progressing. There is no other way. You are on a conveyor belt, you can't be stuck, you have to move, or you will be pushed. When you are on conveyor belt, you will be moving.
Q: Gurudev, How does one know who his true Guru is?
Sri Sri Ravi Shankar:
I suggest that you don't bother too much on who is true and who is not. You see what is it that you need. You take knowledge and then continue to move on. There are so many Gurus today and you should move ahead thinking yourself to be one of them. You are not less than any of them. But we need to adopt a balanced approach. There should neither be guilt or self blame nor arrogance or pride. On the spiritual path, both of these attitudes must not be there. There is only loss involved either way. And hence one should move on that middle path.
Q: Gurudev, Which has a higher place – Devotion for the country or for the religion?
Sri Sri Ravi Shankar:
Why to prioritize out of these two? You tell me which has higher value out of seeing and listening. Both have their own place and both go simultaneously.
Q: Gurudev, What is the importance of a name?
Sri Sri Ravi Shankar:
Well, you need something by which people can call you! One name is the name our parents gave to us at the time of birth. We are deeply connected to this name. To be completely free, the last attachment that we let go is that of our name. Connect and attach yourself to the name (the mantra that you receive from the Master). The mantra establishes you in the witness consciousness. Of the mantras, the highest is the 'ajapa jap', the mantra which resonates effortlessly and spontaneously in our consciousness. It is not a doing but a happening. That is So Ham. It resonates eternally. When we experience this with awareness, it becomes meditation.
Q: Gurudev, How to strengthen dispassion?
Sri Sri Ravi Shankar:
Without dispassion, sadhana (spiritual practices) won't work. When mind is caught up in entanglements then sadhana is not possible. Once dispassion is there, sadhana becomes very simple. Also with sadhana the mind is cleansed and dispassion arises.
Q: Gurudev, What to do to get peace of mind?
Sri Sri Ravi Shankar:
Meditation.
There are two types of sadhaks (devotees).
1) One who is yet to get onto the path. They have to work hard, (parishrama).
2) One who has already on the path. They have to rest, (vishraama)
Those who are just starting on the path are like those who are running to catch the train and those who have already begun are those who are already sitting inside the train. People who are just starting are worried about their ability to catch the train; they have to catch a taxi from home, rush to the platform on time, find the right platform, and then find the correct coach, and then get on the train. Until they get on the train, they cannot rest.
If those who are on the train already run from one compartment to the other, will they reach their destination sooner? What is the use of running inside the compartment?
After getting into the compartment, put your luggage down and relax. And then you will get to your destination. You can take rest. You have the satisfaction that you are already on the path, that the guru is the engine driver who will take you to the destination, and you only need to relax.
Think about this, and make a decision about what kind of sadhak you are.
Q: Gurudev, In India, Nepal, how do all these sages work together for a one world family?
Sri Sri Ravi Shankar:
Everybody's intention is there to unite the world as a family. The goal is the same. The methods are different, areas are different.

Q: Gurudev, A question from someone on ART Excel Course: When the cops or anyone in the military shoot or kill anyone in war does it count as their good or bad karma?
Sri Sri Ravi Shankar:
Let us take the policeman. A policeman is doing his job to keep peace in society, so it is not a bad thing. In the military, one who is following orders, is only doing his job. The man who gives the orders, gets the karma.
Q: Gurudev, How should be one's relation with the Master? One is an ordinary person and other is a person with so many powers. Should it be like a friend or a beloved?
Sri Sri Ravi Shankar:
Let love be love. Don't give it a name. Love is above all relations. Being in love with the master is like being in Love with the divine. Master, God and spirit are not different. These all are one. Only one exists – one non dual existence. Everything is divine.


Q: Gurudev, Are you frustrated with what has been happening on Wall Street?


Sri Sri Ravi Shankar:
Wall Street has lost the trust of people, as have the government and the church. We need to bring spirituality, the type of spirituality that Mahatma Gandhi spoke about, into politics. We need to spiritualize politics, socialize business and secularize religion. Religious leaders need to worry more about people than their institutions. They should care for people more. At the same time politicians should think about the values that leaders like Martin Luther King, Mahatma Gandhi, Nelson Mandela and George Washington had. This country had Lincoln. He was a great visionary. There have been leaders who have given their whole lives in service to the people rather than out of a desire to achieve something. There is the Lincoln Memorial here, but it was not Lincoln who asked for it to be built. He stood for justice, equality and truth. That is real spirituality. I consider the founders of this nation and also the founders of India, South America and South Africa as people who had zeal. They were innately spiritual in their nature. This indicates how spirituality relates to politics. The backbone of business is trust. If lost, it cannot survive too long. So businesses should practice corporate social responsibility. We should care for one another. Otherwise, when we lose love for people, when we have no friends, we think money brings us happiness. It doesn't.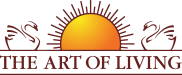 Founded in 1981 by Sri Sri Ravi Shankar,The Art of Living is an educational and humanitarian movement engaged in stress-management and service initiatives.
Read More