Question & Answers with Sri Sri Ravi Shankar

Q: Gurudev, Craving and ego are troubling me. What to do?
Sri Sri Ravi Shankar:
Be natural. Take things as they come.
Q: Gurudev, How do I free myself from weaknesses? Does performing puja help?
Sri Sri Ravi Shankar:
Satsang, meditation and pranayama is the best gift to you. Chanting mantras, doing pujas has its place. Don't worry too much about it. Meditate and do a little puja. Don't leave it out completely nor overdo it.
Q: Gurudev, How does one live without expectations and still achieve great things in life?

Sri Sri Ravi Shankar:
You have all that you need to blossom. Do Sudarshan Kriya, do meditation. In 'Part 2/ Art of Silence' program, participants experience blossoming of their talents and new skills start developing.

Q: Gurudev, Everyday people make requests to you that can be directly requested to God. Is it that God pays more attention to you than to us?
Sri Sri Ravi Shankar:
I leave that question with you to wonder about. You should have something to wonder about. Besides, why do want to know all the trade secrets!(Laughter)
Q: Gurudev, How can I most effectively support the cause of the world peace?


Sri Sri Ravi Shankar:
I will leave that question with you because there are so many ideas. Be of service. These questions do not have one single answer.
Q: Gurudev, We have heard you saying that plenty of blessings are being given here, but how much amount we can receive depends totally on the capacity of our container. So, is there a way to increase the capacity or size of our container to have more?
Sri Sri Ravi Shankar:
yoga increases your capacity, your skills. Yoga, Pranayama, Dhyan- all the things which you are doing here increase your capacity and your qualities. Service does that too.
Q: Gurudev, How to deal with people who say and do bad things?
Sri Sri Ravi Shankar:
First of all, accept that, that is how they are. Second thing is to see that they will change. Tomorrow they may change, next week, next year. Keep an open mind, maybe in 5, 10 years, in the next lifetime they will change. When you know that they are like that and that they may change, then your mind is calm. Any irritable situation, make fun of it. If you have a little bit humor, you are able to sail through irritable situations. If it is really unbearable, never mind that you get angry. But you should become normal again in 2 seconds. You know, it's not worth losing our peace of mind. Because of someone's behavior. Don't you think so?
Q: Gurudev, Is Guruji the best Guru? Is Art of Living the best spiritual path? People say it is the best. Isn't it a seed of war, calling my belief to be the best? The symbols of other religions in Vishalakshi Mantap (meditation hall in the ashram) tell us that all other religions are also good.
Sri Sri Ravi Shankar:
I leave it up to you. You discuss and decide. Go through all the confusion and come to your own conclusion. I never say it is the best and I also don't say it is not the best. It is up to you.
It will not be the truth to say it is not the best. And it sounds very funny for whenever someone says, 'it is the best', you have a sort of resistance for that. So sometimes some of these questions are best not answered. I am not here to clarify your doubts. I am here to create more doubts.
Doubt is always about something which is positive. When somebody tells you 'I love you' and you say 'really'. But do you say really when somebody says 'I hate you'? You doubt your capabilities and you never doubt your weaknesses. You are so sure of your weaknesses. You doubt in the honesty of people and never in their dishonesty. Nature of doubt is such that it always clings to something which is positive. So if you have a doubt I will encourage you that this is very positive.
Q: Gurudev, How to increase our competence to receive knowledge?
Sri Sri Ravi Shankar:
Just have thirst, it comes naturally. There is no special competence required, a mere thirst is enough.
Q: Gurudev, How do we know that our past karmas have been burnt?


Sri Sri Ravi Shankar:
Just assume it. Just like assuming, 'I am free' makes one free. Believing that past karma has been burnt makes it so.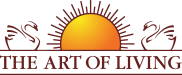 Founded in 1981 by Sri Sri Ravi Shankar,The Art of Living is an educational and humanitarian movement engaged in stress-management and service initiatives.
Read More