Question & Answers with Sri Sri Ravi Shankar

Q: Gurudev, What are those things a person needs to be committed to in order to grow as an individual?
Sri Sri Ravi Shankar:
First there should be commitment to the greater good of the society. I don't have to say that you have to be committed to your own greater good. You already are. If at all you want to take a commitment, make a commitment for the larger benefit of mankind, that one commitment is good. And that too is already there. When we are free from stress, we are naturally committed to the betterment of the society. There is still more work to be done in societies where violence is handed over from one generation to the next. They especially need education about non-violence.
Q: Gurudev, Please speak on love. Also, how is discipline best exercised?
Sri Sri Ravi Shankar:
Here again you cannot force yourself to love something or not love something. Just relax and be yourself.
Discipline can only be required in three situations. You don't need discipline when there is love. When you love something you don't need to discipline yourself to do it, right? The second situation is when there is fear. If you fear you are going to have nervous breakdown that fear will make you do what is required. Third is greed. If someone offers you one million dollars to do something thing for one week, you would not miss one day of doing that thing. So greed, fear and love keep you in discipline.
Q: Gurudev, Do you believe that this is the time and age for large-scale global transformation of human evolution?
Sri Sri Ravi Shankar:
Thirty years ago, there was so much prejudice towards spirituality and wisdom. People would want to keep it at an arm's length and blindly believe that it is not for them. Today there is acceptance. People are willing to try and see that something benefits them and are less prejudiced. With this, more human values will surface. And don't worry about 2012. The world will not collapse. I assure you that.
Q: Gurudev, Can you throw some light on Bhakti Yoga?
Sri Sri Ravi Shankar:
If you sit in the Ganga aarti in the evening, you will find everybody singing so beautifully and a wave of devotion. Bhakti yoga is seeing the Divine as mine and oneself as belonging to the Divine, and all that exists belongs to the Divine.
Q: Gurudev, Every day, in different corners of the world, people ask you the same questions. Don't you get bored? I am very inspired by your patience.
Sri Sri Ravi Shankar:
My consciousness is nitnutan (new every moment). First we get bored with ourselves and then bore others or get bored from others. When we are joyous with ourself, then nothing from outside can seem boring to us.
Q: Gurudev, How can we become as big and as fast as this (Art of Living)?
Sri Sri Ravi Shankar:
I wonder about that too.I think you should have brainstorming sessions, sit with them those teachers and people of that country we can try those other things too and then wait for the time.Yes, there are two things:One is that our efforts, our skills matters.Second is the right time.A combination of both will definitely work
Q: Gurudev, Do you believe our world leaders can create peaceful and loving solutions to world problems or are they economically motivated by a select group of individuals?
Sri Sri Ravi Shankar:
I think you have given the answer in the question. Both question and answer together. I find there are many good world leaders who want to do something for our society but they feel constrained. They feel helpless. Many times they cannot do what they want to do because they are trapped in a system. The system doesn't allow them to do what they want to do. And there are others for whom their position or party matters more than the welfare of the people. Their eyes are on the next coming election, the needs of their political party, their political agenda rather than the larger interest of the people in the long term. Even if they think of the bigger issues they are unable to take action as their political agenda stands in front of them.
A ruler cannot become a reformer. Rulers do not work with reform. And those who work with reform cannot become rulers. They have different roles. Reformers and rulers should work together.
Q: Gurudev, Does man need money or God?
Sri Sri Ravi Shankar:
Some think God is money. Many think money is God and very few know that God himself is money. God is love and when you have richness of love in you, you will see how abundance flows in life. There is a saying in sanskrit: 'Udyoginam purush sindh mupayi tilaxmi'God comes to you in the form of money - wealth is a consort of God. Consort of God, spirit of God comes to you as abundance when you put effort, to one who is working and not to one who is lazy. And one who has confidence and courage. So the one who has courage and confidence, and who puts in effort will get money. Don't keep buying lottery tickets and sit at home. This is the biggest problem - you want money but you don't want to do anything. So we have to put in effort. Money is just a means not an end in itself. You will need that but is it everything? No. You may have a lot of money but if you can't eat, you can't sleep well at night then that money is of no use. It loses it's utility. So many people come here who have a lot of wealth and are depressed. They want to quit everything, their job, everything.
The World Health Organization (WHO) says that in the next 20 years, 40–45 percent of the population will be depressed. What's the point in having so much money and prosperity in the world when so many people are getting depressed? That's why you need to have balance in life, balance of material and spiritual life. Isn't it? Often people think spirituality means do nothing and sit quietly. No, it is not so. You should work. Even in the ashram there are 600 people who work -day and night. There is no Sunday and no Monday for them and they work round the clock. People come here all the time and they work. Kitchen people are working so hard. The kitchen never takes rest. You have any idea how much food they cook everyday when there is no big program? 600 – 700 Kg of rice is being cooked daily, 70 Kg of salt is put in, and 100 kg of vegetables are cut every day. So much of work they do. The housing department works tirelessly. And they are still smiling. And there are people who go and work in the fields. They are working in slums. There are teachers who are working worldwide. They work day and night. In Karnataka, itself, we have 78 slums and there are many different classes being run, educational classes, computer classes. Seva is a part of spirituality and definitely you can't do charity with an empty bowl. You need money for service. But here nobody worries about money and charity happens, everything happens spontaneously. So these are some of the things we need to keep in our mind. You have money, you earn money, it's good but you should keep aside some part for charity, whatever your capacity is 3 – 10%. Keep it aside.Along with it do your spiritual practices daily.
Once in a year, keep seven days completely for spirituality and then you don't sit and calculate money. You come here and be 100 percent here, and take care of your health, do yoga, pranayama, meditation and learning. It is a very common experience when businessmen come here leaving their jobs for some time and do seva, meditation and the advance course, they start getting better contracts. Their wealth on the other side starts increasing. What they used to get putting in a lot of effort, starts to happen with very less effort. That is when sattva in you rises. Sattva is positive harmony within you and when that dwells up, your work outside also becomes smother and better.
Q: Gurudev, Why don't we remember our past lifetimes?
Sri Sri Ravi Shankar:
You will. Go deep in meditation. When you meditate, it is possible to see your past lifetimes. In a way, it is good that you do not remember until you are established in the knowledge. Otherwise you will be caught up in wanting to know how much you earned in your previous lives, where you saved it, who is enjoying it and how you can still get it! Knowledge of your past lifetimes will be revealed to you only when your consciousness is established in the present moment.
Q: Gurudev, I hold a high position of authority in my state and am well respected and known. When I go to another place, I sometimes find myself less important. I tend to question my identity. How to get over this?
Sri Sri Ravi Shankar:
You should know how to wear a suit – and take it off too! Everyone is a king in their place. Know how to remain in a state of Akinchan - I am nobody. The whole life journey is from 'I am somebody' to 'I am nobody' and then to 'I am everybody'. Usually the journey is from 'I am something' to 'I am nothing' to 'I am something' again! Sit in satsang and let your identity dissolve. Dissolving and losing the identity is Samadhi, is fun. You will realize that you are immortal.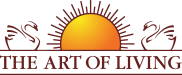 Founded in 1981 by Sri Sri Ravi Shankar,The Art of Living is an educational and humanitarian movement engaged in stress-management and service initiatives.
Read More