Question & Answers with Sri Sri Ravi Shankar

Q: Gurudev, What should one do if one tries to do good all the time but ends up being bad in others' eyes?
Sri Sri Ravi Shankar:
It may be troubling others if your expression is not so perfect. Keep yourself in the others' shoes and see why he does not like you. Sometimes, it so happens that you regret your own words. You said something to someone that you didn't want to say. Same is true for others also. They say something which they did not want to. Those words are not coming from their heart. Do you like people who hold your mistakes against you every day? Do you hold onto their mistakes every day?

Q: Gurudev, How and when should I use the mantras?
Sri Sri Ravi Shankar:
Chant the mantra effortlessly and naturally. You don't have to do japa (repetition) 24 hours of the day. Chant for a while and move into meditation. You don't have to bathe 24 hours to be clean! A few minutes of cleansing is enough to keep you fresh for the day or at least half the day. Like that mantrasnana (cleansing oneself in the shower of mantras) is important.
Q: Gurudev, Guruji, when I heard that the world is going to come to an end in 2012, it was a blessing in disguise for me because I was able to stop my racing and really look at myself and do the things I really wanted to. I could bring some rest for my mind.
Sri Sri Ravi Shankar:
Pralaya (dissolution) can happen anytime. Thousands of black holes can swallow the solar systems, the sun is carefully moving through them. Whether dissolution happens or not, you still keep your calm and work to uphold justice and the truth without being caught up in craving and aversion. Do what you can.
Q: Gurudev, Guruji, even after being on the spiritual path, feverishness is still there. What to do to get rid of this feverishness?
Sri Sri Ravi Shankar:
It's good to have little bit of that feverishness. That's ok. Maharishi Patanjali also said in the yogasutras 'tivra savenganam asana'If there is little feverishness, there is intensity of longing. It's easy. It'sgood. It takes away laziness in you. It takes away procrastination in you. That is why the path needs to be attractive so that it takes away lethargy in you. The Master has to be attractive. That is a professional need. (laughter) So that you are able to handle distractions, so that worldly, small things don't hold you back. Movies and little pleasure hold you back and keep you in the same circle. I am not saying don't watch pictures. But prioritize your life from small material gains to higher values. That is what spirituality is all about. That is what the Master is all about. Higher values have to be more attractive to keep you on the higher plane,higher path.
Q: Gurudev, How can I most effectively support the cause of the world peace?


Sri Sri Ravi Shankar:
I will leave that question with you because there are so many ideas. Be of service. These questions do not have one single answer.
Q: Gurudev, Why is it so difficult for people to understand each other?
Sri Sri Ravi Shankar:
Because they don't understand themselves first. You do not understand your own mind and you try to understand others'. It becomes very difficult.
Q: Gurudev, In India, Nepal, how do all these sages work together for a one world family?
Sri Sri Ravi Shankar:
Everybody's intention is there to unite the world as a family. The goal is the same. The methods are different, areas are different.

Q: Gurudev, How to handle stress without conflict?

Sri Sri Ravi Shankar:
First find inner peace, and then you can handle situations. When you are peaceful, then the solutions come. Do you mean problems in relationships? If your question is about conflict between spouses, then there are three options.

Advice for women – Don't ask your husband to prove himself. Pump his ego. The whole world might say that he is an empty head, but you as a wife must always praise him. You can tell him, "You are brilliant. It is a different thing that you don't use your bright mind". Never step on his ego. He has to prove himself in the world, but he wants to relax when he comes home. He shouldn't have to prove himself at home.

Advice for men - Never step on the emotions of your wife. She will tell you the problems at her home and may complain about her father, brother or relatives. But if you join her bandwagon, she will take a U turn. If she wants to go on a spiritual or religious program, don't stop her. If she wants to shop, give her your credit card.

Advice for both - Never question someone's love for you. If someone asks you to prove your love to him or her, how would you feel? It is like a burden. Demand destroys love. Never demand love. Instead of this you say, "Why do you love me so much? I am not worthy of your love". The moment you say this, the other person will melt and start loving you even more, and will even forgive you for your mistakes.

Q: Gurudev, There is so much competition in society that kids have no time to relax. There is a fear that they will not fit into society. How do we handle this situation? What is the mantra for excellence?

Sri Sri Ravi Shankar:
I think you shouldn't push them too much. You should teach them to relax. That is why I said music, meditation, some games will all help.

Q: Gurudev, My wish and will for my spiritual growth is not consistent. Sometimes it is not very strong? How to be more aware of myself; how to see more and stop the chattering in my head for longer periods?
Sri Sri Ravi Shankar:
Just drop this more. I want to be more; I want to be more… Relax. Love for growth in the field of spirituality and mind is deep relaxation. All positive qualities are already within you. When you go deep in meditation, they unfold naturally. We can't say: 'I want this flower to blossom quickly. What do I do? Should I open the petal?'
If I want the flower to blossom, just allow, let it be. Pour some water; in time it will blossom.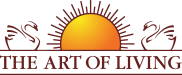 Founded in 1981 by Sri Sri Ravi Shankar,The Art of Living is an educational and humanitarian movement engaged in stress-management and service initiatives.
Read More