Question & Answers with Sri Sri Ravi Shankar

Q: Gurudev, Please bless me for the new project.
Sri Sri Ravi Shankar:
I give blessings in plenty, without restriction! It depends on you, how much you want to take.
There is plenty of water here, whatever is the capacity of your pot, that much only you can take.
Q: Gurudev, How do I maintain consistency in life? I find myself going up and then suddenly I find myself going down?
Sri Sri Ravi Shankar:
Your desire for consistency itself will set you on the right path. As long as you keep going up, never mind if you come down once or twice. If you are worried that you should never go down or if you go down and start blaming, then you get angry and stressed. So just take it.
(The person: But what can I do with the insecurity that I will fall down?)
Look back and see. If you have taken 10 steps forward, you can never go back all the 10 steps. Isn't it? If you climb 10 steps, you may come down three, four or five steps but never all the ten steps. When you look at the positive changes in you, do you relate to the person you were before you started doing practices? (Reply: No).
That was a completely different person. So this gives you complete confidence that you have never come down completely all the ten steps. You are somewhere four, five or six steps down the line.
Q: Gurudev, I don't know what is good for me and what is bad?
Sri Sri Ravi Shankar:
Drop that which gives you short termhappiness and long term suffering. Just keep this in the back of your mind.
Q: Gurudev, I have seen people blessing the food. What is thesignificance of blessing food?
Sri Sri Ravi Shankar:
The carrots, noodles, salad that youate yesterday are now listening to me. They are sitting here. Everything isalive in this universe in some way or the other. So today, when you have lunch,look at the food and welcome it to satsangtonight, to sing and to dance. Ancient people knew this and that is why theysaid to bless the food. Thought is nothing but a quantum of energy andconsciousness. Food absorbs thought. So, bless the food today for lunch. Don't thinknegative while eating. That is where the negative cycle begins. It is veryscientific.
Q: Gurudev, What can I do to become the Divine's favorite?
Sri Sri Ravi Shankar:
Smile and Serve. Smile at everybody and serve all.
Q: Gurudev, Even after doing Seva, Sadhna and
Satsang
regularly why does doubt arise in the mind?
Sri Sri Ravi Shankar:
Our doubt is always about the good thing. We don't doubt someone's dishonesty but his honesty. If someone is honest we question if he is really honest. We don't ask is he really dishonest? We don't doubt a thief, we doubt a good man. Then we doubt the existence of God.
*White string worn around the body
Q: Gurudev, What would be your best memory of happiness?
Sri Sri Ravi Shankar:
Happiness is when you want nothing, and you want to give. Where the wanting and desires end, and the sharing begins, happiness is exactly there. Memory is not happiness. When you are happy, you forget everything. It is when happiness is gone that you dwell in its memory. In the world, people are either dreaming of happiness or remembering happiness. That is either being in the past or the future. But happiness is that which is in the present. And it is your very nature.
Q: Gurudev, What can you say about 2012?
Sri Sri Ravi Shankar:
Don't worry. Nothing is going to happen. Things will be as usual. In fact more and more people will become spiritual.
Q: Gurudev, How not to lose my mind and stop comparing myself when my partner is attracted or in love with someone else? I am losing myself completely in this kind of situation and it feels so painful. How not to lose my commitment when I, myself, am attracted or in love with someone else? Please help. With love and thanks for everything you are doing.
Sri Sri Ravi Shankar:
Just wait. Time will tell you. Remember what your age is now. When the numbers change, you'll not change. Got it? When you become older, you'll grow over these attractions, these repulsions. Don't blame yourself or blame your partner. See from this angle. Okay, you are getting attracted, so what? Then that attraction is not going to destroy your commitment and your relation. This much you must make sure because the mind always goes for something new but the heart longs for something old. You always want new fashion. What is the latest fashion, you ask. But when you are in love you say, 'Oh I know them since ages. That's my old love, my ancient love.' You always connect, go back to the ages because the heart longs for the old and the mind wants the new. So when you are going for new, know that it's only the mind's work but your heart knows, heart always longs for that old connection, old love.
Q: Gurudev, This is the first time you are reading my question. I get sad sometimes because I feel guys do not like me. No one has asked me out on a date or wants a relationship with me, and I do want to be in a loving relationship.
Sri Sri Ravi Shankar:
Well, I have no experience. Are you sure that no one has asked you out? Sometimes people are shy and you are too. When you feel worthless, then that type of vibration comes up. But you are worth more. Beauty is in your confidence and smile, the peace you have is real beauty. You feel confident and connected to the universe and cosmos, then see how things change.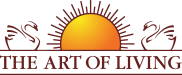 Founded in 1981 by Sri Sri Ravi Shankar,The Art of Living is an educational and humanitarian movement engaged in stress-management and service initiatives.
Read More