Question & Answers with Sri Sri Ravi Shankar

Q: Gurudev, What do you think of 2012?
Sri Sri Ravi Shankar:
Let me remind you of 1999. There was a hue and cry in North America. The world is going to shut down. There was going to be a big disaster. But nothing happened. I think it will be the same in 2012 as well. Business as usual. But people will be more creative. Children will be more spiritual. People will imbibe human values more. The amount of violence, the sense of aggression and violence will decrease. We will make more sustainable choices. Naturally we will become more spiritual. There will be less addiction and sickness.
Q: Gurudev, Guruji, how can we get the best out of ourselves? How can we help to make the world better?
Sri Sri Ravi Shankar:
You can get the best out of yourself when you are aware of your lethargy, your laziness, and you get over it; then it will automatically happen. The only enemy to talent is
laziness, nothing else.
Two things: patience and getting out of laziness.
Q: Gurudev, Apart from the joy one gets in service, is there anything else also that one gets?
Sri Sri Ravi Shankar:
You get what you call good luck. Doing service increases your luck. But doing service in order to enhance luck will be cheating. You do service because you cannot live without that.
Do whatever you can in your capacity.
Q: Gurudev, How to know you have given 100 percent?
Sri Sri Ravi Shankar:
100 percent - you will feel! You know! I will ask 10 people to feed you in kitchen. Will run away! You will know.
Q: Gurudev, What is the difference between a dream and an aim?
Sri Sri Ravi Shankar:
When you talk about an aim you think it is practical, but when you say I have a dream, you think it may be or may not be practical. When you say, 'I have a dream' there is a little doubt about it but you feel stronger about having an aim.
Q: Gurudev, What is 'yashti' and 'samashti'?
Sri Sri Ravi Shankar:
Do you sing daily? (The lady said that she sang at home when alone.) When you sing alone, that is yashti. When you sing with everybody here, participate in the bhajan with everyone that is samasthi. Samashti means the entire creation.
Q: Gurudev, What are the points to keep in mind in order to have a successful relation?
Sri Sri Ravi Shankar:
First for women: Never step on your man's ego. You should always pump and encourage his ego. You know, the whole world may say that your husband has no brains, but you should not say that! You should tell your husband that he has the best brains in the world, and just because of the fact that he doesn't use it, doesn't mean that he doesn't have it! You should always tell him that he is the best man. Always pump the ego of a man .If you call him a vegetable, I tell you he will become one.
Now one advice for men: Never step on the emotions of a woman. You know, she may sometimes complaint about her family, about her brother, or her father, or her mother. You should not agree with that. If you do, then she will take a U turn. Never insult her family. Don't stop her to go for shopping, or going to a spiritual or religious program. If she wants to go for shopping, give her your credit card.
Now for both: Never ask for proof of someone's love for you. Don't ask each other, "Do you really love me? You don't love me these days just like old days". You know, it is such a big load for someone to prove their love for others. If someone asks you to prove your love, you would say "Oh my God! How do I prove that to this person?" Do everything with some style and some smile.
Q: Gurudev, I have benefited a lot after doing the YES+ course but a problem has emerged in life too. Previously, I used to ask my parents for every small thing, but I started taking some decisions of my own after doing YES+. Now my mother feels insecure about our relationship, she thinks her daughter is going away from her. But it is not the case in reality, and I also respect her more than before. How to get the situation where she does not feel insecure, and I can also do things with my decisions?
Sri Sri Ravi Shankar:
The most difficult thing to do is to express our feelings correctly, and to understand others' feelings correctly. Lacking this skill is the biggest issue faced by the society today, and this has to be developed. It is never perfect, some ups and downs do happen in this matter. Like, what we feel, we cannot express fully, and cannot understand correctly what others feel. This keeps happening in life but when we become more calm and happy, we are able to understand other's mind more and more. That's why it is very necessary to do meditation, pranayama etc. That gives more inner clarity, and then we feel that others can understand us better, and also we can express our views better.
Q: Gurudev, Guruji, I read somewhere that chanting OM is not good for women. Please elaborate.
Sri Sri Ravi Shankar:
Maybe some man has written that book! (laughter) Perhaps they are afraid that women may become more powerful, intelligent, independent and stronger than men. All this is not true. In the Middle Ages, some people spread this message with the selfish motive of keeping the knowledge only to themselves.
Q: Gurudev, How to deal with attachment on the spiritual path?
Sri Sri Ravi Shankar:
When you are aware of the attachment, then your behavior will naturally become balanced.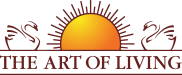 Founded in 1981 by Sri Sri Ravi Shankar,The Art of Living is an educational and humanitarian movement engaged in stress-management and service initiatives.
Read More