Question & Answers with Sri Sri Ravi Shankar

Q: Gurudev, Guruji, spiritually is religious conversion. Sometimes my mind says that religious conversion is because at least people are getting food, education, and healthcare. What do you say?

Sri Sri Ravi Shankar:
No, you can have health-care, education, food everything without conversion too. Religion you are in is over you. You know, if someone likes a particular religion out of full interest, that is a different issue but alluring them with food, medical and all education should not be done.
Q: Gurudev, Beloved Guruji, I see you in my thoughts and my dreams. I am free and completely surrendered in my thoughts and dreams. But why is my experience different when I meet you here. Also why don't I get to spend time with you in person?
Sri Sri Ravi Shankar:
You are spending time with me here. You take up some project and you will definitely get to spend time with me.
Q: Gurudev, How do I get over my fear of losing a loved one?

Sri Sri Ravi Shankar:
Through meditation.

Q: Gurudev, I see a lot of people smoking and drinking. What do I do?
Sri Sri Ravi Shankar:
I too have the same question! Education, Education! These people need to experience some higher joy. See with Sudarshan kriya how fast do they drop the habit and come out of it. We'll do a program for that. We have done it in some countries and it has been successful. 65% of people stay without smoking. 30-35% come back to smoking but the quantity has reduced. Earlier they would take 10 packets, now they take 2 packets.
Q: Gurudev, I am in a dilemma. I am a second year student of engineering. I took engineering with my choice but now I find that it is not for me. I find journalism my choice. What should I do?
Sri Sri Ravi Shankar:
Choice is yours blessing is mine.
Q: Gurudev, How does one deal with insensitive people?
Sri Sri Ravi Shankar:
Don't let it affect you. When you say somebody is insensitive, you are branding yourself as very sensitive. The moment you give a license to yourself to be very sensitive, you start to justify yourself when you get upset. The world is big and there are all sorts of people in the world. We have to live with all and work with them.
Q: Gurudev, Does man need money or God?
Sri Sri Ravi Shankar:
Some think God is money. Many think money is God and very few know that God himself is money. God is love and when you have richness of love in you, you will see how abundance flows in life. There is a saying in sanskrit: 'Udyoginam purush sindh mupayi tilaxmi'God comes to you in the form of money - wealth is a consort of God. Consort of God, spirit of God comes to you as abundance when you put effort, to one who is working and not to one who is lazy. And one who has confidence and courage. So the one who has courage and confidence, and who puts in effort will get money. Don't keep buying lottery tickets and sit at home. This is the biggest problem - you want money but you don't want to do anything. So we have to put in effort. Money is just a means not an end in itself. You will need that but is it everything? No. You may have a lot of money but if you can't eat, you can't sleep well at night then that money is of no use. It loses it's utility. So many people come here who have a lot of wealth and are depressed. They want to quit everything, their job, everything.
The World Health Organization (WHO) says that in the next 20 years, 40–45 percent of the population will be depressed. What's the point in having so much money and prosperity in the world when so many people are getting depressed? That's why you need to have balance in life, balance of material and spiritual life. Isn't it? Often people think spirituality means do nothing and sit quietly. No, it is not so. You should work. Even in the ashram there are 600 people who work -day and night. There is no Sunday and no Monday for them and they work round the clock. People come here all the time and they work. Kitchen people are working so hard. The kitchen never takes rest. You have any idea how much food they cook everyday when there is no big program? 600 – 700 Kg of rice is being cooked daily, 70 Kg of salt is put in, and 100 kg of vegetables are cut every day. So much of work they do. The housing department works tirelessly. And they are still smiling. And there are people who go and work in the fields. They are working in slums. There are teachers who are working worldwide. They work day and night. In Karnataka, itself, we have 78 slums and there are many different classes being run, educational classes, computer classes. Seva is a part of spirituality and definitely you can't do charity with an empty bowl. You need money for service. But here nobody worries about money and charity happens, everything happens spontaneously. So these are some of the things we need to keep in our mind. You have money, you earn money, it's good but you should keep aside some part for charity, whatever your capacity is 3 – 10%. Keep it aside.Along with it do your spiritual practices daily.
Once in a year, keep seven days completely for spirituality and then you don't sit and calculate money. You come here and be 100 percent here, and take care of your health, do yoga, pranayama, meditation and learning. It is a very common experience when businessmen come here leaving their jobs for some time and do seva, meditation and the advance course, they start getting better contracts. Their wealth on the other side starts increasing. What they used to get putting in a lot of effort, starts to happen with very less effort. That is when sattva in you rises. Sattva is positive harmony within you and when that dwells up, your work outside also becomes smother and better.
Q: Gurudev, Guruji you say that there is no difference between you and me, then how come you have such radiance but I don't?
Sri Sri Ravi Shankar:
You blossom and you will find light is anyway there. Every bud has all that it needs to be a flower. There is no much difference between a bud and flower. The bud hasn't yet fully blossomed but it will be. If you will continue attending such satsangs, you will find you have no less radiance. It will start coming to you very easily.
Q: Gurudev, How can I be contented? Lots of needs keep bombarding the mind.
Sri Sri Ravi Shankar:
Tell me one thing. Are you contented today?
(The gentleman said 'No')
What do you need?
(The gentleman continues 'I need to have something after having what, all my desires are pacified)
It's good if you are aware that lots of desires are disturbing you. This desire - I want to get rid of all desires, is called mumuksha.


Q: Gurudev, Guru, you said being a perfectionist is a cause of stress. Yet everything about you is so perfect. You are perfect, your actions are perfect, your words are perfect, your understanding of God is so perfect, this Ashram is perfect and so many other things. What is the difference between your perfect thinking or, mine or ours?
Sri Sri Ravi Shankar:
Just that you have to look at yourself in the mirror. That's it. You move from perfection to perfection. You move from one perfection to another higher perfection. That's how you have to look at life. Otherwise you see this is not perfect, everything is imperfect, everything is hopeless. And we tend to get into negative framework. Isn't it?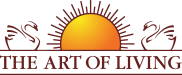 Founded in 1981 by Sri Sri Ravi Shankar,The Art of Living is an educational and humanitarian movement engaged in stress-management and service initiatives.
Read More