Question & Answers with Sri Sri Ravi Shankar

Q: Gurudev, Please explain the meaning of seva (service).
Sri Sri Ravi Shankar:
One is our job, the other is seva. Both are different. You do your job for livelihood. Seva means seva- Doing like Him. God has given you everything, whether you remember him or not. He wants nothing in return. Do work and be in the way that will make the other person happy. The reward of seva comes only when when you want nothing in return.
Q: Gurudev, For fifteen years I've been with the same job and my boss doesn't respect me at all. Should Iquit and start my own business? Please give me some direction.

Sri Sri Ravi Shankar:
Choice is yours, blessings are mine.

Q: Gurudev, Who decides what is wrong and what is right?
Sri Sri Ravi Shankar:
What is right and what is wrong – your own consciousness will tell you. If you do something to get short term joy and long term misery, then that is wrong. If something is benefitting you in the long run, which may seem like it requires effort in the beginning, is right.
Q: Gurudev, Apart from the joy one gets in service, is there anything else also that one gets?
Sri Sri Ravi Shankar:
You get what you call good luck. Doing service increases your luck. But doing service in order to enhance luck will be cheating. You do service because you cannot live without that.
Do whatever you can in your capacity.
Q: Gurudev, If one desires to have something with all the heart, does he/she get it?
Sri Sri Ravi Shankar:
If it is good for you, you will get that.

Q: Gurudev, Should we follow the character and play of Gods?
Sri Sri Ravi Shankar:
There is a story in each character. One should follow the character of God like Sri Rama's character but the play of Lord Krishna is not
to be followed. Play of God is not comprehensible.
Do as what Sri Rama did but do as what Sri Krishna said and not did. If you follow Lord Krishna's play and do all that He did, you will end up in a jail, then you reach your birth place. (Audience laughs) When you listen to Lord's play, your heart becomes joyful. Everything is Lord's play only.
Q: Gurudev, I grew up in a small town and have seen many ups and down in the life. But now when I am into a job, I see all this corruption. People demanding bribe, this and that. It pains in the heart. I don't know how to go about it? Also I have heard from Swamiji that when we do meditation, the satva in the atmosphere raises, and that can result in the transformation of these negative tendencies in the society.
Sri Sri Ravi Shankar:
You are worried about all the corruption in the society! That is why I say we all have to stand up by principles. Our boys went to Hyderabad and they needed some license to start some project. They stood by their principles and they get their job accomplished without having to bribe anyone. Like them, you also stand by your principles. It could be little difficult in the beginning. That is why we have to inculcate spirituality in every aspect of society. Non-violence and integrity have to be inculcated. We have to fight against corruption.
Q: Gurudev, Beloved Guruji, I see you in my thoughts and my dreams. I am free and completely surrendered in my thoughts and dreams. But why is my experience different when I meet you here. Also why don't I get to spend time with you in person?
Sri Sri Ravi Shankar:
You are spending time with me here. You take up some project and you will definitely get to spend time with me.
Q: Gurudev, My wish and will for my spiritual growth is not consistent. Sometimes it is not very strong? How to be more aware of myself; how to see more and stop the chattering in my head for longer periods?
Sri Sri Ravi Shankar:
Just drop this more. I want to be more; I want to be more… Relax. Love for growth in the field of spirituality and mind is deep relaxation. All positive qualities are already within you. When you go deep in meditation, they unfold naturally. We can't say: 'I want this flower to blossom quickly. What do I do? Should I open the petal?'
If I want the flower to blossom, just allow, let it be. Pour some water; in time it will blossom.
Q: Gurudev, What if you give a promise and then take it back?
Sri Sri Ravi Shankar:
It is not the promise which is important. What is important is: what is best for ever body, for all human beings. Suppose you have promised your daughter to take her skiing but if the weather forecast says that there will be a snow storm, what will you do? Will you take her out because you promised or will you be intelligent and say, "The promise will not bring happiness now, so I take back my promise and not take you there now".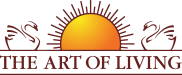 Founded in 1981 by Sri Sri Ravi Shankar,The Art of Living is an educational and humanitarian movement engaged in stress-management and service initiatives.
Read More