Question & Answers with Sri Sri Ravi Shankar

Q: Why are there so many different philosophies?

Sri Sri Ravi Shankar:
Why not? God loves diversity. What if there was only okra to eat? But you have potatoes, tomatoes, beans, all kinds of fruits, vegetables and flowers. God seems to love diversity. He has created so many of us in different shapes, features and colors. He is definitely not a military person, an army general. A spirit that loves diversity must be diverse in itself too. That is what the rishis (Ancient saints) found in meditation. There is only one Ganesh and one Vishnu, but in so many different forms. See unity in diversity and celebrate diversity. Our rishis in the past had spoken of tolerance, acceptance, diversity and equal opportunity.

Why the difference? Find the common thread in different religions. According to different places, there are different customs. Time has created differences. There was one Buddha, now we have thirty-two forms of Buddhism, one Jesus Christ and now seventy-two sects of Christianity, and one Prophet Mohamed and now five different sects of Islam. In Hinduism, the variations cannot even be counted! But everyone believes in the Vedas, the Upanishads. How many different sects? Why should they not be there? Let it be there. See unity in diversity.

Q: My husband has yet not done the 'Art of Living' course. I want him to experience the same joy and knowledge. I have persuaded him by all means. Please guide me what to do now?

Sri Sri Ravi Shankar:
You pray. It will happen.

Q: Please explain the meaning of Sat Chitananda.

Sri Sri Ravi Shankar:
Sat is "that exists." Chit is "that knows." Ananda is "bliss."

Q: Can you comment on the shifts happening in the coming years, around the year 2012. What will it be afterwards?

Sri Sri Ravi Shankar:
I want to assure you that we will be able to see 2013. Just remember all the chaos that happened in 1999. Some people started storing food for six months in their basements. Even then I said things would be as usual. Things will be as usual in 2012 also. Actually spirituality will become more fashionable in the coming years; people will become more spiritual. Everyone will understand more about the consciousness. Right here, there are so many layers of the universe and existence. More and more of it will come to light. People will understand; science will also discover.

Q: How do I overcome and move beyond the physical desires?
Sri Sri Ravi Shankar:
It depends on what is your age. If you are a teenager or just out of teenage, then it is quite but natural. There is nothing you can do about it. Keep yourself busy. If you have too much free time, only sex will occupy the mind. Have you noticed in your exam times, or when you are too busy, or you have to take a challenge, or you are going on a sports trip, or when your mind is occupied and engaged, then sex is not a big issue, it is not so compelling. But when you are too free, that is when it takes over the seat. Now, sex is not bad, but the obsession is horrible. One type of sex is when you try to satisfy, and if you do not get satisfied, there is another type that starts happening.

So many different distortions and tendencies would come up in the mind. The best thing is to do pranayama. Pranayama helps. Then, watching your food will help. If you eat too much, so much energy is there, and it needs an outlet to go somewhere. And if you are not creative, then it definitely takes the other route. So, a little bit say on the food. It is said if you cannot control your tongue, you can never control your genitals, because your tongue and genitals are connected. Sex and food are very much linked. So, your obsession can be controlled if your food is lighter and moderate in amount.

Pranayama can help you to control excessive tendencies. Music and dance will help. Some creative art, painting, writing story, and appreciating beauty will help. When you are more happy, inclination towards sex is less. But if you are miserable, restless and unhappy then inclination towards sex is much more. So, by all these things and keeping yourself busy, you can sail through the tough time. Because when you indulge in it, later on you don't like it, and not going into sex makes you completely nuts. So, you are in a limbo sort of state. This is very difficult in teenage time; there is no way out of it other than keeping someone very very busy.And then the middle age crisis! I am analyzing all these different age groups when one has to overcome these hurdles. Still, if none of these works, just wait for the time. As you grow older, it will simply disappear. You know, time will take care of it. When you are 60, 70 or may be 80, sometime it has to drop of you. Mind, sometime, will become cool. At least then, something will wake up from within.
Q: What is the solution for peace in Afghanistan?
Sri Sri Ravi Shankar:
Remember there were Buddhists there. The forefathers of Afghanistan were pioneers of yoga and meditation. Just realizing this, people would become less fanatical and more broad-minded. By thinking only they will go to heaven and all others go to hell, they create hell for others. We need to be broad-minded. Every child should know a little about the Upanishads, Quran, Guru Granth Sahib and so on. The holy book Guru Granth Sahib, for example, contains the essence of all the Upanishads. So it is very important that every child should know about the Guru Granth Sahib. They will grow up with a broad mindset. The sacrifice that Sikh Gurus have made is unthinkable. Without that, yoga and meditation would have disappeared from this planet. The Sikh Gurus lived a life of sacrifice. They protected the Brahma knowledge, the universal knowledge. Every child should know a little bit about this.
Q: How can we bring this knowledge, of breathing & meditation that is taught through the Art of Living programs, to low-income families and communities?


Sri Sri Ravi Shankar:
You know, the Art of Living Courses are around $200-$300. This is a very small amount and students and seniors, anyways, pay a reduced course contribution. There are expenses when courses are organized. The volunteers have to hire a hall, get supplies and pay rent. Nearly 60-70 percent of the course contribution is spent on course expenses. Remaining funds go to support service projects in places like post-Katrina New Orleans.
Also, if you offer the course free, people don't value it. People don't take responsibility to sit and learn. You can't do charity from an empty bowl. And there is no point in taking charity to do charity. So our teachers teach these courses for a contribution.
Of course anyone who wants to donate to a charitable cause is most welcome, but our donations are only about 15 percent of our total income. Mostly, all our expenses are covered by course contribution. And, in case someone says they cannot afford to pay the course contribution, we never stop them from attending the course. There is always 10-15 percent scholarship in every course. If some of you want to sponsor a course for street kids, we would definitely love to organize that. We have so it in many places across the world.
Q: Is world peace possible?
Sri Sri Ravi Shankar:
World peace comes with individual peace. If individuals become peaceful, communities become peaceful. Then the leaders of the world will also become peaceful, and we can have world peace. When people have broad vision for the whole world, world peace is a possibility. We need to spiritualize the politics, socialize the business and secularize the religion.
Q: You said Ashtavakra session has not ended and it continues. We had an unforgettable time here during these days. Please bless me so that I can come here when you have next Ashtavakra session.
Sri Sri Ravi Shankar:
Every step is complete. Whatever you have acquired is complete in itself. So, do not encourage any feeling of discontentment. Go back with contentment. You yourself are contentment.
Q: How to get rid of fatigue and headache?

Sri Sri Ravi Shankar:
Yoga and pranayama.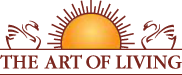 Founded in 1981 by Sri Sri Ravi Shankar,The Art of Living is an educational and humanitarian movement engaged in stress-management and service initiatives.
Read More