Question & Answers with Sri Sri Ravi Shankar

Q: Gurudev, You are amazing. Just a few minutes with you and all my worries are gone. Thank you for everything. How do you fit with Jesus and his message?
Sri Sri Ravi Shankar:
His message was love. The 'Art of Living' is also about the same. Jesus said to serve people, and the'Art of Living' is about service. It fits in 100 percent. It may not fit with the methodology of the church, but it definitely fits with the ideals of Jesus. Jesus never said, "you are a sinner". In the old times, when people were crude, the church used guilt and fear in its methodology, which is perhaps not suitable for this age. For today's age we are sophisticated and friendly, we do not have to carry guilt and sadness. We fit 100 percent with Jesus' philosophy. The first priority is not to blame others or yourself. If you do, you will never be able to settle your mind, you will want to run away from people, and you'll run away from yourself as well. Stop blaming yourself and others too.
Q: Gurudev, I find it difficult to like my wife. How can I make myself love her to have a fulfilling life together?
Sri Sri Ravi Shankar:
I cannot speak on that because I have no experience. But I have a suggestion for you.
Tip for women: Never step on the ego of your man. You should always pump the ego of a man. You should not put him under pressure to prove his love for you. The whole world demands a man to prove himself. At home he should come and simply relax. At many times men cannot express their love the way women may wish. You should ask him why he loves you so much even if he doesn't, and then he will start loving you really. Don't put him under pressure to prove his love for you. This is very important.
For men: Never step on the emotions of your wife. She may complain to you about her family, but if you join her, she will spin around. It is a very delicate area. Be politically correct. Don't say a word about her family because it's very dear to her. Also don't stop her if she wants to go on pilgrimage, temple, meditation or a spiritual program. If she wants to go for shopping just give her your credit card. Then you will have peace at home.
Q: Gurudev, Guruji, is it difficult for a woman to organize something for she has to manage the home also. How does a woman do it effectively?
Sri Sri Ravi Shankar:
Don't think of anything as difficult. Even if it is difficult, it becomes more difficult when you perceive it to be difficult in your mind. If you get a difficult task to do, however much difficult it seems to be, know that we have an even greater power within. It is available to us and according to that we get tasks to do.
Q: Gurudev, Guruji, what is Time and can we modify time and its speed?
Sri Sri Ravi Shankar:
Time is distance between two events or happenings. It appears longer in sad moods and shorter in happy moods, and its speed can be modified by silence.
Q: Gurudev, Is religion necessary to get deep into spirituality?
Sri Sri Ravi Shankar:
Religion is different from communism. Being religious means being compassionate, honest and not treating others as you do not want to be treated as.
Q: Gurudev, When I am in silence or otherwise, a voice in my head keeps talking. The more I ignore it, the more it stays. Is it a normal phenomena?
Sri Sri Ravi Shankar:
Talk to your teacher and ayurveda doctor. If too much words going in the head, there is pitta imbalance, vata derangement. When there is too much impurity in the system then such things happen. You can go for panchkarma
Q: Gurudev, The Art of Living Silver Jubilee celebrations were a huge function. When will we have another huge function again?
Sri Sri Ravi Shankar:
Yes we will have one, in another five years.
Q: Gurudev, Is feeling helpless is sign of weakness or strength?
Sri Sri Ravi Shankar:
Feeling helpless is obviously a sign of weakness but if with that helplessness prayer arises in you then an unknown, unseen, irrefutable strength comes to you. But you can't force yourself to feel helpless or to pray. It comes automatically.

Q: Gurudev, How to choose career?

Sri Sri Ravi Shankar:
Choice is yours, blessing is mine! It is tough time, and it is confusing to chose among engineering, medical, architecture, charted accountancy etc. especially when you are equally good in more than one subject. It is good to bake a little bit in that confusion. But it is important that you put in your 100 percent in anything you chose.

Many times it happens that you choose medical and later on you feel you should have opted for engineering, or you choose engineering and you feel you should have gone for charted accountancy. This is all illusion. Every profession is the same.

Q: Gurudev, Guruji, will there be a positive change in the civilization; no wars and hunger and poor people? Is it possible to create a world of peace, harmony and friendship? Is it possible in our lifetime?
Sri Sri Ravi Shankar:
Yes, we should have this vision; we should start working towards it.
All these problems are there in the world to wake us up. If there were no problems, we would sleep, we would be very selfish, we would not do anything about it. These problems are there for us to wake up and do something about it.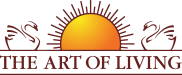 Founded in 1981 by Sri Sri Ravi Shankar,The Art of Living is an educational and humanitarian movement engaged in stress-management and service initiatives.
Read More