Question & Answers with Sri Sri Ravi Shankar

Q: Gurudev, Please explain the meaning of seva (service).
Sri Sri Ravi Shankar:
One is our job, the other is seva. Both are different. You do your job for livelihood. Seva means seva- Doing like Him. God has given you everything, whether you remember him or not. He wants nothing in return. Do work and be in the way that will make the other person happy. The reward of seva comes only when when you want nothing in return.
Q: Gurudev, What does Vishalakshi mean?
Sri Sri Ravi Shankar:
Vishala means broad, Akshi means vision. That which gives you broad vision is Vishalakshi.
Q: Gurudev, I can't meditate, please advise.
Sri Sri Ravi Shankar:
When you watch TV, you get into meditation – There is no such thing that mind cannot meditate. Wherever your mind goes, whatever it likes, there meditation occurs. You need to move from "word' (shabdha) meditation to "wordless"(nishabhda) meditation. We separate life and knowledge, but walk in life knowing that knowledge is life, life is knowledge. Just as our relationships are manmade, join that relationship/connection with knowledge.
Q My nature is happiness but am overcome with periods of sadness – how do I overcome these periods?
Sri Sri Ravi Shankar: Offer them to the Divine. Do your practices and meditate. Sometimes waves of worry/sadness take over. Just know that it's a temporary phase, it's a passing cloud and it'll disappear.
Q: Gurudev, You have talked about hidden meanings behind symbols in Hinduism which seems to be very illogical. Could you please talk about many crores of devtas?
Sri Sri Ravi Shankar:
Crores, koti means types. 33 crores means 33 types of Divine impulses. In our body also there are 33 types of divine impulses. There are 33 types of genes in our body. A particular type makes the eye, a particular type makes the nose, like that a particular type makes eardrums, hair, nails. All these are made up from a particular type of gene which are of 33 different types.
Like this, there are 33 rays of Divinity. There is one light, one God, one Parmatma yet there are 33 aspects. Devas are the 33 different aspects of Divinity. Here crores is not referred to as a number. The Divine has no form but ancient saints have said you can adore Him in any form or name. All the thousand names belong to God only. This is very, very deep science or deep knowledge. It's amazing. When you go deeper into this, then you feel the 'wow'. People - who have written this, have discovered this - have simply stupendous knowledge. The Universe is not so simple. It's very complex. Modern physics also say that the deeper and deeper you go, there are so many different type of particles. So the universe is diverse. The Divinity which manages, rules, and has made this diverse universe is devta.The English name, David, is a Sanskrit word. Dev + vid, dev means Divinity, vid means to know. David means one who knows Divinity. Divinity is not somewhere up in the heaven. It is present in the world, universe, everywhere. And it has to be realized when the mind is calm, serene and settled in our heart and when the emotion and intellect merge into a serene blend in silence then you are able to perceive the subtle reality of Universe and that is devta.
Q: Gurudev, We are not supposed to marry in our own gotra (family tree). Scientifically, what does a gotra mean?
Sri Sri Ravi Shankar:
Gotra is a family tree, like you know if you marry your own siblings, or cousins, they say the genes will not develop properly, children will not develop. The family trees go back to some rishis in the past. And they say that gotra means we belong to this (a particular) family. Today what the scientists say about blood groups was known to people thousands of years ago. Yet people from the same gotra have spread. If you marry in the same gotra the children will not be too healthy. That is the main thing. It's better to avoid.
But those were the thoughts from some thousands of years ago but now since we have gone so far away and the population has spread so much, it has become so vast. I don't know how relevant it is. But (marriage within) gotra is better to avoid.
Q: Gurudev, What does a yagya consist of?
Sri Sri Ravi Shankar:
In any yagya, there is dhyan (meditation), daan (giving), gyan (knowledge) and gaan(music)
Gaan nourishes the right brain. Gyan nourishes the left brain and dhyan nourishes both.
One grows due to yagya.
Q: Gurudev, I have a habit of recalling the pleasant memories of life again and again, as it gives a glimpse of the same pleasure as I felt in the past. Is it something to be cautious of, can it hinder my growth?
Sri Sri Ravi Shankar:
It's alright, don't make an effort to sit and go on remembering the past. I think you have too much free time. Get busy and start working. There are so many things to do in the world. Where is the time to live in the past, recollect all the past. Right? The world is new every moment. Go with it. Don't turn back and keep looking back. Move forward.
Q: Gurudev, What is the difference between a dream and an aim?
Sri Sri Ravi Shankar:
When you talk about an aim you think it is practical, but when you say I have a dream, you think it may be or may not be practical. When you say, 'I have a dream' there is a little doubt about it but you feel stronger about having an aim.
Q: Gurudev,
What are your thoughts on the 'Modern theory of evolution'? If it is true, then at what stage do souls come? What happened to souls before that?
Sri Sri Ravi Shankar:
Modern theories are evolving. They think that things have to begin somewhere. I would call it as linear understanding. But there is a spherical thinking, that is lacking here. In the Orient, there is sperical thinking. In the Occident, there is only linear thinking. According to that , everybody had to be born, there had to be one Adam and Eve, and all are their children. That means everybody is sibling of each other. Then how could one be married to anybody? This is what is called the original sin. Because that way marriage itself is a sin. If God could create one Adam and one Eve, then why couldn't he create ten such. And then why would God create such an apple, fruit of wisdom, if He was to ask them not to eat that? These things need to be understood. Our understanding is very limited. We need to think spherical. In spherical thinking, there was not only one being who was created in the beginning, but everything simultaneously came into existence. The whole world came into existence simultaneously. What would you say if I ask you about the beginning point of a tennis ball? Every point in the tennis ball is the first point, and the last point as well. Ancient people had this spherical thinking, and that is why they said, "The world is Anadi and Anant(Beginingless and endless )". The souls are beginingless and endless. And the cause of the existence of the universe, that is the divinity, is beginingless and endless. All three are one. This is the theory of Advaita that everything is made up of one. This is the theory of relativity. This is what the String theory and the modern scientists say. Einstein was startled when he read Bhagwad Geeta.
All is made up of the same consciousness. In animal cookies, all animals like elephants, giraffes, Zebra, Cat are made up of the same size. Children think that they are eating different animals but the maker knows that all is made up of the same. Objects in the universe, living or non – living, moving or non – moving, are made up of the same. This is what is said in scriptures like Upanishads and 'Guru Granth Sahib'(Sikh holi scripture). Sikhism has one of the best greetings in the world – Satsriakal. Sat is truth, Sri is wealth, and Akal is beyond time. So when you greet saying Satsriakal, it means, 'May you understand the true wealth, the timeless spirit that you are. Everyday you greet each other and remind that you are the timeless eternity, infinity and true wealth. What are you looking for here and there? Isn't that great?
Q: Gurudev, Every day, in different corners of the world, people ask you the same questions. Don't you get bored? I am very inspired by your patience.
Sri Sri Ravi Shankar:
My consciousness is nitnutan (new every moment). First we get bored with ourselves and then bore others or get bored from others. When we are joyous with ourself, then nothing from outside can seem boring to us.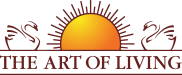 Founded in 1981 by Sri Sri Ravi Shankar,The Art of Living is an educational and humanitarian movement engaged in stress-management and service initiatives.
Read More