Question & Answers with Sri Sri Ravi Shankar

Q: Gurudev, Guruji, what is Nirvana? Or better, give it to us right now!
Sri Sri Ravi Shankar:
Nirvana is bringing the balance and having no feverishness for any desire. Desire means a lack. When you say, I want nothing, I am content, that is nirvana. But that doesn't mean you shun your duties. You perform your duties well but you are with your center. Even craving for enlightenment is an hindrance to enlightenment.
All emotions are linked with people, objects and events. Catching on to objects, people or relationships hinders freedom, liberation. When the mind is free from all impressions and concepts, you are liberated. The state of nothingness is called Nirvana, enlightenment, Samadhi. Nirvana is getting back to me from mine. Who am I?
When you go deep inside you, layer after layer, that is nirvana. It is like peeling an onion! What do you find in the center of an onion? Nothing!
When you know that everything is changing - all relationships, people, body, feelings - suddenly the mind which clings on to misery comes back to you. The return from mine to me, gives you contentment and freedom from misery. Reposing in that state of contentment is nirvana.
Q: Gurudev, How do you fan the fire of spirituality and not allow it to be inundated by day to day life. You don't want to abdicate your responsibilities. What do you suggest, simple steps you as an enlightened person to keep spirituality alive in us. What I understood the way u expressed was very beautiful, to spread happiness, to be simple at the same time keep giving.
Sri Sri Ravi Shankar:
I would give you 3 suggestions. One is spend 10-15 mins with yourself. What is it that you want? What is life all about? 50- 60 yrs ago, where I was and where I will be 50 years later? What is my origin? What is my definition? Just don't look for an immediate answer. Even questioning yourself – 'what is life all about?' uplifts the spirit. This is what I would call as knowledge. Dwelling sometime with knowledge, you can read books like Yoga Vashista, Ashtavakra or even Geeta. Just few lines or any other uplifting knowledge books. And then 10-15 minutes of meditation. We will do a short meditation now. 10-15 minutes of meditation will give so much energy that it can refresh the brain, Refresh the spirit and energize the body. Fantastic! And the third thing is do some act of kindness, don't have to be in the routine. Take some time out. Do some Random acts of kindness. Spend some time with music or art. These 3 things can bring you a lot of fulfillment and keep you away from stress.
You would've seen in the last month, a month ago, there was a program in News 24 channel about a village Kathewadi in Maharashtra, near Nanded. One of our teachers went there. He stayed there for 3 months in the village. Transformed the entire village. 700 families. In this village, everyone removed the locks from the door. And they have a shop without a shopkeeper. People go and put the money in a box and take whatever goods they want to take. And the village is so self sufficient. The entire village went organic. All the farmers went organic. Everyday they come together and sing, they removed all the caste boards. Here now in the country, they are contemplating about reintroducing caste census. In this village first thing is they removed all the caste boards, Dalit, Kshatriya, Brahmin. All the caste boards were removed. Govt of India also gave them an award. It is a crime free village. This was the most notorious village which had so many cases. Today in 3 years time this village has stood up to be most self sufficient. Everybody has water. Roads are there. Every home has a toilet. And they have smokeless chullahs. Most honest village. This village inspired 118 villages to follow.
Not one person smokes or drinks in the village. Everybody abandoned the tobacco, tambaku, alcohol and drugs. So it gave a new energy and enthusiasm to all our teachers and workers. It is possible what Mahatma Gandhi had dreamt - Ram rajya. Where there is no dacoity, no crime. Today it is possible.
You can see in the youtube. They have done a beautiful program about that. I wish we can do many such, if all different corporate could take 10 villages each. It doesn't cost much. It is just a matter of educating people on hygiene, educating them to keep their homes clean. Every home got painted in pink.
Q: Gurudev, Dear Guruji, I desperately need one good job and visa for some country, please help me!
Sri Sri Ravi Shankar:
Yeah, you pray, you do meditation. Whatever you ask for, you are getting it, right! How many of you are getting whatever you desire? You wish and you are getting, your work is getting done. How many of your wishes are coming true? (many raise hands)
Q: Gurudev, What happens between the time of death and next birth?
Sri Sri Ravi Shankar:
What happens between the time when you are awake and asleep? Same thing happens – you are dormant. When the consciousness is back, when the time comes, it will come back.
Q: Gurudev, The global warming issue is so serious now days, disasters happen everywhere. As a resident in this planet what should we do? I feel sad when I see people suffer, what can I do more?
Sri Sri Ravi Shankar:
We have to create awareness. Join the 'Art of Living' band wagon, we are everyday going and planting more trees, creating awareness about plastics, creating awareness in people. To check global warming, more and more people need to turn vegetarian. You know, what they say is even if 10 percent of the population turns vegetarian, 10 percent more; the issue of global warming will be completely gone.
The methane that is produced in the slaughter houses is so much responsible for global warming. With the price and the energy spend to produce one pound of meat, you can feed four hundred people. So more and more people should turn vegetarians, and that will bring change in the environment.
Q: Gurudev, How does one know when one has been transformed by meditating? Does a person become aware that he has transformed?
Sri Sri Ravi Shankar:
Without doubt you will feel elevated. You don't need another proof. Do you ask someone whether you have pain or not. Similarly when you are happy, joyful you know that you are happy. In the same way it is very obvious when you are calm and serene, turn back and see what were you before and how the knowledge has transformed you now. That contrast, that difference will tell you.
Q: Gurudev, Dear Guruji, as my Guru, you are the only one for me. I love you so deeply and follow you wherever you go. As a person, I often feel, such a deep distance. I'm afraid sometimes. I don't understand this. It's not really a question, but could you say something about it?
Sri Sri Ravi Shankar:
You know we go through different types of emotions. We like somebody and later we dislike the same person. We trust somebody, and doubt the same person later. These mixed emotions rise and fall in our minds. Don't be scared. All these emotions make you strong somewhere, deep inside. Somewhere, you will emerge a very powerful human being. When you become aware that these transient emotions are just a temporary phase, and realize that you are much bigger than this, you become strong and centered. Don't get stuck in any of these emotions and form a concept in the mind.
Q: Gurudev, As a woman how can I fully liberate myself without being angry in the so called Man's world?
Sri Sri Ravi Shankar:
Lessen your dependency. What do you call independence? First you think you are bound, and then you try to come out of that. You find freedom when you have a say over your emotions and when you are in wisdom.
Nobody is completely independent. Even nations are not completely independent. The word is interdependent. Among nations and communities we are interdependent. We live in an interdependent world. Man depends on Woman and Women have to depend on man.
So it is paradox – independence and interdependence. Try to be independent as much as you can understanding the need for interdependency.
Q: Gurudev, Can you please talk in a little detail about these levels of existence you have talked about?
Sri Sri Ravi Shankar:
Mind, intellect, memory and ego are four functions of the mind or mind has these four aspects.

So what is mind? Are you listening? If your eyes are open and your ears are of course open, sound anyways goes into your ears but if your mind is elsewhere, can you listen to me? No! Isn't it? So this mind is that through which you perceive, you feel, correct! That, which goes out through the five senses and experiences, is mind.
Okay! so if you experience through mind then what is intellect? As you experience you say, 'oh, this is good, this is not good, I want this, I don't want that'. You know intellect is the judging or discriminating aspect. As I am speaking now, your mind is saying, 'well, I don't like it' or 'I believe it' or 'I don't believe it', you are going into a dialogue, this is intellect; and then memory, that which stores all this information. So sometimes you feel, when you experience something, 'oh! I have experienced this before'. When you enjoy apple pie, not for the first time, you say 'oh I have enjoyed this before, I had this pie before'. So memory is recognizing the experiences and storing it in the memory and then ego.

Ego is – 'I am something, I am intelligent, I am stupid, I like this, I don't like that, I am rich, I am very poor, I am ugly or I am beautiful, I am something, I am', that is ego. When you understand all this then you feel is this the thing? No! After understanding ego also, there is something left, what is this? That is the self.

Catch more in the next post..
Q: Gurudev, The women in our epics seem to have done so many extraordinary feats, it is difficult to believe they are true!
Sri Sri Ravi Shankar:
Let us take gandhari for eg, she produced a 100 children from pots.Test tube babies is exactly what she created. One embryo and 100 pots! We did know what the science behind is! Unless proven otherwise it is a fact. Like nobody believed that dinosaurs existed but you have the proof. Jatayu, a dinosaur bird existed and carried Sita. There are facts that Lord Krishna existed. The way it is presented is usually a little mixture of imagination and facts. Like a poem is facts and imagination mixed. If you read the biography of Abdul Kalam, Jawahar lal Nehru, Indira Gandhi, you will find they add things.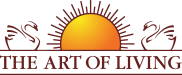 Founded in 1981 by Sri Sri Ravi Shankar,The Art of Living is an educational and humanitarian movement engaged in stress-management and service initiatives.
Read More