Question & Answers with Sri Sri Ravi Shankar

Q: Gurudev, Dearest Guruji, I'm not strong enough to take a commitment for whole one year. What can I do?
Sri Sri Ravi Shankar:
Not strong enough? Take one day at a time. You are strong enough to take commitment for one day,that is enough. And each day you can continue doing it. Don't think of one long year, "oh my God! One year I've to do something! Today I do, that's good. Tomorrow I do, that's good".
Q: Gurudev, I am into a field of research where I try to figure out the reasons of chaos in the world. In one of my researches when I was finding some conflicting threads in various religious prevalent beliefs, I found both Lord Budha and Lord Shankarya Charya had spoken of Soul. Can you throw some more light on seeming different statements of the Masters as per different times?
Sri Sri Ravi Shankar:
Lord buddha said that everything is nothing. Everything dissolves into nothing. He said, I meditated to see the soul and found no soul.
Shakaracharya said: "Who searched? Who found that everything is nothing? Who said I did not find the Atma? That is Atma. That is what upanishads say. Buddha says the whole universe is empty like the space, Shankara Charya says the whole universe is full like space - everything is in space.
Q: Gurudev, Should yoga become an integrated subject in school, especially iftraining/practicing can help our students to achieve something higher?
Sri Sri Ravi Shankar:
Yes, certainly. Inseveral countries, they have already made yoga compulsory in schools.
Q: Gurudev, Guruji, as reporters we are going through lot of stress. We have to collect news and report and write articles. Other than doing meditation, which consumes time, what else can we do to relieve the stress that we get in front of computers and in front of our boss?
Sri Sri Ravi Shankar:
Few deep breaths! You can't say that you don't have time to take breaths! Take deep breaths and know that you have the capacity to handle the crisis or situation that you are in now, have confidence that ''I can handle any tough situation, I can handle any stress, I have the capacity'', then faith in yourself comes up.
Q: Gurudev, I do not know how to express my feelings and emotions as I was trying to hide them; all the stress goes into myself. I do not know what to do with this. Is it very difficult to empty my mind even while meditating with your guidance?
Sri Sri Ravi Shankar:
Hmm! If you get too many thoughts, there are certain reasons. One of the reasons, for getting too many thoughts, is when your bowel is not clear, when your stomach is upset, constipated. If your bowel movements are not ok then you get too many thoughts. If there is no proper blood circulation in the body, then also you get too many thoughts, yeah? So, yoga and pranayama will help. Proper food and diet will help. Show to Ayurvedic doctor, he will say if there is too much pitta in your system, then he will suggest the food that will also help.
Q: Gurudev, Are you my Guru? But they said Gurus find their devotees!
Sri Sri Ravi Shankar:
: That you have to decide!
Yes, Gurus find their devotees, this is usually said. You know when was this said? In ancient days, when children would go to the Gurukul, the teacher would come and test the aptitude of all the children - this child is good in engineering, this child is good in music, this child will be good for this, for this, for this… Then the teachers would say, 'Okay, you come and you do Veda, you study Ayurveda, you study music'; so teacher used to pick up. That was when parents would bring their children to the Gurukul and then the Guru would pick up which student would study what.
Once you are here in the knowledge, once you are on the path, your heart will tell you," This is the place for me and I have to get here", and that is when you accept someone as your teacher. Not that someone comes to you and says 'I am your teacher, I am your Guru'. If so happens then don't believe that, okay! Nobody can impose that; it should come from within. Your heart tells you that this is genuine, this is right, this is good. So once you accept someone as your Guru or teacher then this anguish disappears to a great extent, and know that you are not alone!
Q: Gurudev, How to improve memory and be more creative and imaginative?
Sri Sri Ravi Shankar:
How to improve memory? I will tell you next year, let me see whether you remember the question!
You do have good memory; If you think you don't have, little more pranayama, and there are some ayurvedic things for memory, you can take Brahmi and Shankapushpi, these herbs are good for memory.
Q: Gurudev, We have individualized ourselves too much, and have createdseparations around us. We have forgotten our human behavior of being awakened.How can we get back to that oneness? There are so many ways. How is this way unique and different?
Sri Sri Ravi Shankar:
It is very simple and all you need to do is toattend to the seven levels of our existence – body, breath, mind, intellect,memory, ego and then the Self.
I have spokenextensively about love in the NaradaBhakti Sutras, about awareness and consciousness in the Ashtavakra Geeta, and about mindfulnessin the Patanjali Yogasutras.
From the Part 1course to the Part 2 courses, it is a beautiful step-by-step journey, and youcan get to that experience. Not only what you read in books, but it will beyour own practical experience. The Yes!+ course for youth brings about amazingtransformation.
Q: Gurudev, What can we say to people in our satsangs who keep bringing in knowledge from different gurus?
Sri Sri Ravi Shankar:
Listen and let go. Don't engage in too much discussion with them. Let everyone air their own opinions. The main thing is being with your own contemplation.
Q: Gurudev, Can you talk about how one should be with mentally retarded people?
Sri Sri Ravi Shankar:
They have come here to take service. Simply serve them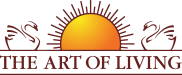 Founded in 1981 by Sri Sri Ravi Shankar,The Art of Living is an educational and humanitarian movement engaged in stress-management and service initiatives.
Read More