Question & Answers with Sri Sri Ravi Shankar

Q: Gurudev, As a young person I look forward to growing old. Yet one of my greatest fears is some of the mental illnesses which afflict the elderly. Is it possible for the human condition to transcend such illnesses? If so, what are the steps one should take to master them?
Q: Gurudev, Can you tell me what is the right career for me?
Sri Sri Ravi Shankar:
I leave the choice to you and give my blessings.
Q: Gurudev, Guruji, I want to be free. How can I be?
Sri Sri Ravi Shankar:
(laughs), Freedom? How will I become free? You have to assume that you are free. Bondage is assumed, so freedom should also be assumed. Bondage is in the mind.
Today is a very special day. Every day is a special day, but today is 'Shani pradosha' i.e. Shivaratri on Saturday. Every month has one Shivaratri. On the 13th day after the full moon or two days before the new moon is Shivaratri. It is either on Monday or Saturday. If it falls on a Saturday, it is considered very auspicious. People chant and sing a lot of Shiva bhajans in the evening and meditate.
Q: Gurudev, The knowledge in the Vedas contains the truth and laws of nature. Is modern science also apart of this body of knowledge?

Sri Sri Ravi Shankar:
Yes. Knowledge is infinite. Many scientists of modern age are the rishis (sages) of today. They explore the universe. All are to be honored, whether ancient or modern.

Today's quantum physics discoveries are startling. There is so much similarity to Vedic knowledge. For instance, darkmatter and String Theory are both present in the ancient knowledge. Dr.Hans-Peter Dürr, thephysicist has told me that whenever he is giving a lecture, he feels as if he is speaking on Vedanta. The whole universe is made up of one substance, and not two. This is Vedanta. Ancient rishis and modern physicists both say the same thing.


Q: Gurudev, How does one get over past childhood problems?

Sri Sri Ravi Shankar:
It's already gone. If you think it is still in the mind, then rub it off. De-link the pain from the memory. But if you put effort in trying to do that, you bring the memory back. However, in meditation you feel the pain as a sensation and not as connected to an event. In the Art of Silence Course, during the Hollow and Empty Meditation, you observe pain as a sensation. The very first experience of life was pain, coming out of our mother's womb through such a small passage. Before that you were in bliss. You didn't even need to eat. Then suddenly the water got drained and you came out crying. Have you noticed the expression on a newborn's face? It is as though they came out from ten hours of hard work! The first experience is that of pain. Then the child looks into the mother's eyes, and then the mother experiences the love.
Don't see pain as an event.

Q: Gurudev, Guruji how to handle a teenage child?
Sri Sri Ravi Shankar:
Teenagers, when you have to manage them, you should know how to ride a horse - neither too lose nor too tight! Some times you let it loose, sometimes you hold it tight. So keep a balance.
Q: Gurudev, What shall we do to always be happy, because as I know your concept is to relaxand attain happiness by that?
Sri Sri Ravi Shankar:
What to do to always be happy? First, drop the feverishnessto hold onto ALWAYS and you will find yourself happy. And then, if some momentsof unpleasantness creep into life, accept that also.
Q: Gurudev, Dear Guruji, is it possible to love and stay strong? Is it possible to love andstay reasonable? Is it possible to be in love and stay dispassionate? Is it possible to be in love and be free from jealousy and possession?
Sri Sri Ravi Shankar:
Definitely. It is possible to stay in such a state of love without any of these negative connotations with that – if there is wisdom. Love with wisdom is bliss. Love minus wisdom is what you have mentioned; all this jealousy, greed, all this paraphernalia.
Q: Gurudev, Dear Guruji, as my Guru, you are the only one for me. I love you so deeply and follow you wherever you go. As a person, I often feel, such a deep distance. I'm afraid sometimes. I don't understand this. It's not really a question, but could you say something about it?
Sri Sri Ravi Shankar:
You know we go through different types of emotions. We like somebody and later we dislike the same person. We trust somebody, and doubt the same person later. These mixed emotions rise and fall in our minds. Don't be scared. All these emotions make you strong somewhere, deep inside. Somewhere, you will emerge a very powerful human being. When you become aware that these transient emotions are just a temporary phase, and realize that you are much bigger than this, you become strong and centered. Don't get stuck in any of these emotions and form a concept in the mind.
Q: Gurudev, Shouldn't diversity within companies involve more than discussing the percentage of women at the top?
Sri Sri Ravi Shankar:
"In many places, the first discrepancy and discrimination one sees is gender-based. Gender is the most visible; the most obvious today. So, gender and religion, followed by nationality or cultural differences, these all should be sidelined.
However, I am not saying that you have to force yourself to find a person who is from a particular category, when they may not be as talented. That is also wrong. Talent must come first, and diversity should be secondary. In the name of diversity, we bring in people who are not capable or qualified to do the job. The business suffers as a result. So the diversity value should not come as a rule imposed on someone but it should come from within oneself. It should come from the transformation of our outlook rather than an imposition of a rule or government regulations".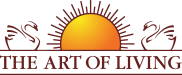 Founded in 1981 by Sri Sri Ravi Shankar,The Art of Living is an educational and humanitarian movement engaged in stress-management and service initiatives.
Read More