Question & Answers with Sri Sri Ravi Shankar

Q: Gurudev, We have individualized ourselves too much, and have createdseparations around us. We have forgotten our human behavior of being awakened.How can we get back to that oneness? There are so many ways. How is this way unique and different?
Sri Sri Ravi Shankar:
It is very simple and all you need to do is toattend to the seven levels of our existence – body, breath, mind, intellect,memory, ego and then the Self.
I have spokenextensively about love in the NaradaBhakti Sutras, about awareness and consciousness in the Ashtavakra Geeta, and about mindfulnessin the Patanjali Yogasutras.
From the Part 1course to the Part 2 courses, it is a beautiful step-by-step journey, and youcan get to that experience. Not only what you read in books, but it will beyour own practical experience. The Yes!+ course for youth brings about amazingtransformation.
Q: Gurudev, As a woman how can I fully liberate myself without being angry in the so called Man's world?
Sri Sri Ravi Shankar:
Lessen your dependency. What do you call independence? First you think you are bound, and then you try to come out of that. You find freedom when you have a say over your emotions and when you are in wisdom.
Nobody is completely independent. Even nations are not completely independent. The word is interdependent. Among nations and communities we are interdependent. We live in an interdependent world. Man depends on Woman and Women have to depend on man.
So it is paradox – independence and interdependence. Try to be independent as much as you can understanding the need for interdependency.
Q: Gurudev, Can I be a part of that?
Sri Sri Ravi Shankar:
Definitely. Most welcome.
Q: Gurudev, How do we know that we are working on our life's purpose and we are not doing somebody else's job?
Sri Sri Ravi Shankar:
Okay! How do we know we are doing our life's job? What is that we have come here to do? See whether you are happy and making people happy around you. Are you doing whatever you can do for people around you? Are you sharing your love and gaining knowledge? Whatever knowledge you have, can you share that with people? You have to ask these questions and you know, sometimes we shouldn't doubt ourselves too much; sometime self doubt arises – 'Am I doing this right?' Just be spontaneous. In every action, there is something good and there is something wrong. There is no action that is totally perfect. The field of action has some imperfection, maybe one percent or two percent. So there could be imperfection in every action.
Similarly every word that is spoken could be imperfect. But what could be perfect is our intention, our feeling. Do you see what I am saying? You have no ill intention towards anybody, and that is done. You know, I have never uttered any insulting word from my mouth all these years. At the most the word that has come out of my tongue is 'stupid'. When I get really angry, I raise my voice and say 'You stupid!', but I have never cursed anybody and that is how I am made. I can't take credit for it because I didn't make any effort. I didn't go to any course or school and try to make myself not to curse people, or not to blame anybody. To yell, shout or get upset is not in my nature at all. And all these bad words simply don't come up.
Q: Gurudev, I do not know how to express my feelings and emotions as I was trying to hide them; all the stress goes into myself. I do not know what to do with this. Is it very difficult to empty my mind even while meditating with your guidance?
Sri Sri Ravi Shankar:
Hmm! If you get too many thoughts, there are certain reasons. One of the reasons, for getting too many thoughts, is when your bowel is not clear, when your stomach is upset, constipated. If your bowel movements are not ok then you get too many thoughts. If there is no proper blood circulation in the body, then also you get too many thoughts, yeah? So, yoga and pranayama will help. Proper food and diet will help. Show to Ayurvedic doctor, he will say if there is too much pitta in your system, then he will suggest the food that will also help.
Q: Gurudev, You have a very big dream in bringing world peace. If, in our lives, we meetpeople who follow orthodox and rigid ideas and are ready to die and harm otherpeople, how should we deal with it?
Sri Sri Ravi Shankar:
We need to deal with suchpeople with patience and we have to educate them, it's not an easy task. First,we should begin from prisons. When one amongst them joins us in spreading peace,it is much easier.
Q: Gurudev, You always travel all over the world. How do you see the changes happening in the world?
Sri Sri Ravi Shankar:
You know world means changes. There are some changes for good and there is deterioration as well. If you see , the human values have deteriorated, stress is increasing on one side, pollution and environmental problems, families are breaking up into smaller families, more insecurity in financial sector, crash in the world market has affected people a lot….
At the same time, there are lot of positive developments as well. People have become much more sensitive towards environment, compassion has increased, people are coming out and helping in the times of disaster. So, you should see both happening and what is needed is to aid the positive aspects in the society and to reduce stress – these breathing exercises are necessary to do this and brings a sense of belongingness among people of various communities and age groups.
Q: Gurudev, How does one deal with the loss of a loved one?
Sri Sri Ravi Shankar:
When a dear one is lost, just bear it. Be with that moment. Let time take you out of it. There is no "dealing" with this. Just be in the knowledge.
Q: Gurudev, I am feeling bliss that I have come to know of the 'Art of Living'. I am a Buddhist; can I become an 'Art of Living' teacher?
Sri Sri Ravi Shankar:
Yes, sure! Definitely. You truly understand and live what Buddha has said.
Q: Gurudev, The women in our epics seem to have done so many extraordinary feats, it is difficult to believe they are true!
Sri Sri Ravi Shankar:
Let us take gandhari for eg, she produced a 100 children from pots.Test tube babies is exactly what she created. One embryo and 100 pots! We did know what the science behind is! Unless proven otherwise it is a fact. Like nobody believed that dinosaurs existed but you have the proof. Jatayu, a dinosaur bird existed and carried Sita. There are facts that Lord Krishna existed. The way it is presented is usually a little mixture of imagination and facts. Like a poem is facts and imagination mixed. If you read the biography of Abdul Kalam, Jawahar lal Nehru, Indira Gandhi, you will find they add things.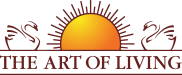 Founded in 1981 by Sri Sri Ravi Shankar,The Art of Living is an educational and humanitarian movement engaged in stress-management and service initiatives.
Read More