Question & Answers with Sri Sri Ravi Shankar

Q: Gurudev, Can I ask you something? I was also thinking about all that has happened in Pakistan and this was the region which was also most affected by terrorism. Is there any relation how the karma is of the people's action and the nature's response?
Sri Sri Ravi Shankar:
Yeah, at this time it is not wise to say, 'it is because of your bad karma you are suffering'. It is not a wise thing to say, people are suffering from natural calamity. That is why they always categorize three types of calamities affecting people.

Three categories, one is Adi Bhautik means natural calamities, nature's response brings you into misery. And then Adi Daivik - a calamity that is manmade. You can say through one's own wrong doings. And then the third calamity that comes in life Adhyatmik, What is it called in Christianity? Something like the dark age of the soul… what is it called? (Audience - The dark night of the soul). Yeah,that is you have everything but then depression sets in. You have money, all that you could have achieved in society you have achieved but you find there is darkness and you don't know how to go in, how to cut the darkness. Your spirit is longing, missing something but it does not know what. There is type of inner vacuum. That inner vacuum where there is no joy, everything appears completely dead and meaningless.

This is called Taap Athreya. Taap means anguish, three types of anguish. Human life is faced with three types of anguish and how it can be overcome? Through Tapas!

Tapas means endurance, knowledge, wisdom, meditation, yoga, pranayama, all this comes under Tapas, from Tapas the three Taaps can be overcome, okay!
Q: Gurudev, In one's spiritual pursuit, if he goes after form, is it possible that in the long run he might learn that he went on the wrong track and miss the formless? For example in meditation, if one goes for mantra based meditation or form based meditation, is it possible that he might get the essence which might come through Vipassana or something else? He may waste his time or spend more time reaching there.
Sri Sri Ravi Shankar:
See, there are all possibilities. It is not that people who go in through form never attain. We have instances of millions of people. Thousands of saints in this country, who went through form to formless. If you see Tulsi Ramayana, what Tulsidas says..he wouldn't have written that without experience. 'Rama niranjan, arupa,' he said all that.

First he sees Rama as an individual person. But then he saw that the spirit behind Rama is formless. Same way Saint Francis of Assissi, he went through form and he became formless. Meera went into form and got to the formless. Guru Nanak Dev. We have many many examples in this country that when there is true seeking, you will never go wrong. That's my contention. Because nature will guide you. Because, see the Intelligence, the Cosmic Being is such, it doesn't let you down. So, it guides you into the right path. I don't think it would be a waste of time or it is wrong. But you have to do that with proper viveka, wisdom.
So, should we do a short meditation now. How many of you think meditation is concentration? Nobody thinks it's concentration? That's very good. So, you've passed the first thing. Often people think meditation is concentration, focusing the mind or controlling the thoughts. It is not. Meditation is deep relaxation. OK.

Three things are important for meditation. First is that for the next 10 minutes, we will be mediating. You have to know that we want nothing for the next ten minutes. Is it ok with everyone of you? Can you say I want nothing for the next 10 minutes. No you don't have to say it loud (laughter). See, if you say, 'Oh! I have to drink a cup of water, I'm thirsty,' then your mind is stuck. Next 10 minutes I want nothing. Shall we take all our mobiles and press the red button. This is an essential ritual for meditation. So, you'll all be here for next 10mins. You can't get up in the middle and go and disturb others. So, first thing is I want nothing for next 10 minutes.
Second important thing that we need to do is 'I do nothing'. We will say Om 3 times. Om is vibration. Om means love, unconditional love that is eternal. We'll say Om 3 times. All the eastern religions, Buddhism, Jainism, Sikhism, Taoism, Shintoism, Hinduism - they all have taken Om as sound that they've heard in the meditation. So, it is very much connected with yoga. So we say 3 times Om.
Third is 'I am nothing'. If you think you are very intelligent forget about it, you can't meditate. If you think you are a fool then also, impossible. If you think you are very rich, remember that quote in Bible? Rich men cannot pass..What is it? So, if you think you are rich, no way you will have meditation. If you think you are very poor then also no. If you think you are a sinner, impossible to meditate. If you think you are the holiest person then also no meditation. So, what you should be. I am nothing.
I want nothing. I do nothing. I am nothing. Can we take these 3 things? I'm not very intelligent nor I'm stupid person. I am neither rich nor poor. Not sinner nor holy saint. So, I am nothing. Nobody. OK. So we will have these 3 ideas. We don't have to go on repeating these in our mind. Just an idea. Right? Idea is like that.
Q: Gurudev, Whatis the fastest way to feel belongingness and unity?
Sri Sri Ravi Shankar:
When you are free fromstress, you have a sense of belongingness and understanding. This is whathappens when people undergo The Art of Living program. It happens so naturally.
Q: Gurudev, Jai Gurudev! How to educate someone about vegetarianism? I have tried educating and have been ignored!
Sri Sri Ravi Shankar:
More and more people are becoming aware of vegetarianism. Here, I heard last week that a major newspaper in Germany carried three full pages on the benefits of vegetarianism. Vegetarianism has many benefits. It helps your body's digestion; it helps the environment as well. You know, even if ten percent of the people in the world become vegetarians, the green house gas effect problem is gone. We are done with it; we will have no more problems of global warming. That's what the scientists say. So we need to promote more and more vegetarianism. People change a little slowly and we need to have patience, Okay!
Q: Gurudev, What can we say to people in our satsangs who keep bringing in knowledge from different gurus?
Sri Sri Ravi Shankar:
Listen and let go. Don't engage in too much discussion with them. Let everyone air their own opinions. The main thing is being with your own contemplation.
Q: Gurudev, Why do you have so many followers? Are they following you because you are a master?
Sri Sri Ravi Shankar:
Well, that you have to ask them! They may all have different reasons to say, I can't speak for them. One thing that I see is when people are so happy and grateful, they come to express their gratefulness. Transformation that is happening in the world is so much. Millions of people are getting transformed in their personal life, social life and professional life.
And we have these courses happening all over the world in schools, in prisons and in corporate sector as well. And in the poor sections of society, we give them education and self confidence to be more self reliant.
Q: Gurudev, What happens between the time of death and next birth?
Sri Sri Ravi Shankar:
What happens between the time when you are awake and asleep? Same thing happens – you are dormant. When the consciousness is back, when the time comes, it will come back.
Q: Gurudev, Dearest Guruji, I'm not strong enough to take a commitment for whole one year. What can I do?
Sri Sri Ravi Shankar:
Not strong enough? Take one day at a time. You are strong enough to take commitment for one day,that is enough. And each day you can continue doing it. Don't think of one long year, "oh my God! One year I've to do something! Today I do, that's good. Tomorrow I do, that's good".
Q: Gurudev, Dear Guruji, is it possible to love and stay strong? Is it possible to love andstay reasonable? Is it possible to be in love and stay dispassionate? Is it possible to be in love and be free from jealousy and possession?
Sri Sri Ravi Shankar:
Definitely. It is possible to stay in such a state of love without any of these negative connotations with that – if there is wisdom. Love with wisdom is bliss. Love minus wisdom is what you have mentioned; all this jealousy, greed, all this paraphernalia.
Q: Gurudev, I have wasted so many years of my life. I want to do something good and to be successful now. My age is about sixty now, is it too late?
Sri Sri Ravi Shankar:
No! Nothing is ever too late, no not at all, don't worry. Don't regret the past. Even now it's not late. Keep smiling; be happy hmm… you are on the right track, right path, and right place. Move on! There are so many things to be done and I need so much help. So many hands I need to do this big mission, right! Bringing the whole world as one family, so we all play a very important role, let's all do it!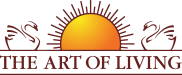 Founded in 1981 by Sri Sri Ravi Shankar,The Art of Living is an educational and humanitarian movement engaged in stress-management and service initiatives.
Read More