Question & Answers with Sri Sri Ravi Shankar

Q: Gurudev, What shall we do to always be happy, because as I know your concept is to relaxand attain happiness by that?
Sri Sri Ravi Shankar:
What to do to always be happy? First, drop the feverishnessto hold onto ALWAYS and you will find yourself happy. And then, if some momentsof unpleasantness creep into life, accept that also.
Q: Gurudev, Guruji, what is Nirvana? Or better, give it to us right now!
Sri Sri Ravi Shankar:
Nirvana is bringing the balance and having no feverishness for any desire. Desire means a lack. When you say, I want nothing, I am content, that is nirvana. But that doesn't mean you shun your duties. You perform your duties well but you are with your center. Even craving for enlightenment is an hindrance to enlightenment.
All emotions are linked with people, objects and events. Catching on to objects, people or relationships hinders freedom, liberation. When the mind is free from all impressions and concepts, you are liberated. The state of nothingness is called Nirvana, enlightenment, Samadhi. Nirvana is getting back to me from mine. Who am I?
When you go deep inside you, layer after layer, that is nirvana. It is like peeling an onion! What do you find in the center of an onion? Nothing!
When you know that everything is changing - all relationships, people, body, feelings - suddenly the mind which clings on to misery comes back to you. The return from mine to me, gives you contentment and freedom from misery. Reposing in that state of contentment is nirvana.
Q: Gurudev, The women in our epics seem to have done so many extraordinary feats, it is difficult to believe they are true!
Sri Sri Ravi Shankar:
Let us take gandhari for eg, she produced a 100 children from pots.Test tube babies is exactly what she created. One embryo and 100 pots! We did know what the science behind is! Unless proven otherwise it is a fact. Like nobody believed that dinosaurs existed but you have the proof. Jatayu, a dinosaur bird existed and carried Sita. There are facts that Lord Krishna existed. The way it is presented is usually a little mixture of imagination and facts. Like a poem is facts and imagination mixed. If you read the biography of Abdul Kalam, Jawahar lal Nehru, Indira Gandhi, you will find they add things.
Q: Gurudev, After some 'Art of Living' Courses, I have felt so happy. I thought I would explode. After a while, I realized that it was not only happiness, but also feverishness. Then I got depressed. It was like an emotional roller-coaster. How can I handle feverishness?
Sri Sri Ravi Shankar:
You have already become a witness to it. You have observed that you are on a roller-coaster. You observe these emotions are coming and going. Notice, earlier too the emotions were there. But now it is reducing. Before you were not aware, at least now you are aware of it. Just persistence on this path, in this knowledge makes you stronger, hmm!
Q: Gurudev, Dear Guruji, is it possible to love and stay strong? Is it possible to love andstay reasonable? Is it possible to be in love and stay dispassionate? Is it possible to be in love and be free from jealousy and possession?
Sri Sri Ravi Shankar:
Definitely. It is possible to stay in such a state of love without any of these negative connotations with that – if there is wisdom. Love with wisdom is bliss. Love minus wisdom is what you have mentioned; all this jealousy, greed, all this paraphernalia.
Q: Gurudev, I am feeling bliss that I have come to know of the 'Art of Living'. I am a Buddhist; can I become an 'Art of Living' teacher?
Sri Sri Ravi Shankar:
Yes, sure! Definitely. You truly understand and live what Buddha has said.
Q: Gurudev, Dear Guruji, as my Guru, you are the only one for me. I love you so deeply and follow you wherever you go. As a person, I often feel, such a deep distance. I'm afraid sometimes. I don't understand this. It's not really a question, but could you say something about it?
Sri Sri Ravi Shankar:
You know we go through different types of emotions. We like somebody and later we dislike the same person. We trust somebody, and doubt the same person later. These mixed emotions rise and fall in our minds. Don't be scared. All these emotions make you strong somewhere, deep inside. Somewhere, you will emerge a very powerful human being. When you become aware that these transient emotions are just a temporary phase, and realize that you are much bigger than this, you become strong and centered. Don't get stuck in any of these emotions and form a concept in the mind.
Q: Gurudev, What is the difference between Karma and Destiny?
Sri Sri Ravi Shankar:
The word destiny means Vidhi, this is how it is. The word Karma has several different connotations. It can mean action or latent action. The impression of an action that might give rise to another action can also be called karma.
Q: Gurudev, What is the description of knowledge?
Sri Sri Ravi Shankar:
Knowledge is not information. That which is awareness is knowledge. The container that contains information is called wisdom, and not the content. That in which all information happens is knowledge. The consciousness – that is only the knowledge.
Satyam Gyanam Anantam Brahma – there are four designations of Brahma - Truth, infinity, wisdom and God. These are the four facets of knowledge. It is all one. Relative knowledge is information and pure knowledge is that which is absolute.
Q: Gurudev, Guruji, I think I am suffering from chronic boredom problem. I get bored of everything very easily. I get bored of situations, of people, of places. Is there a cure to my problem?
Sri Sri Ravi Shankar:
Boredom! What do you do when you get bored of everything?! Let me think what you can do!
This is because you are thinking only about yourself. When you don't know what pleasure you will get you get bored because this world cannot really give you satisfaction, it can only bore you but if you come from a place of giving and not getting then you won't be bored. You will think what can I do, how can I be of great use. If you think on those lines and dedicate your life for a cause then boredom does not arise but if you are seeking joy in action then you will get bored. Boredom is simply what?!
You are seeking joy in action which you didn't get. You are seeking for some joy in the world which you didn't get and then you got bored. In the beginning it gave you some happiness, a particular object or situation but when you kept repeating it you got bored. So stop seeking joy in activity know that you are joy and then you won't look for joy and get disappointed or get bored, yeah!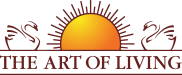 Founded in 1981 by Sri Sri Ravi Shankar,The Art of Living is an educational and humanitarian movement engaged in stress-management and service initiatives.
Read More