Question & Answers with Sri Sri Ravi Shankar

Q: Gurudev, Bible claims – 'Jesus Christ is the only living God and Thou shall not worship any idol or God except me'. If the almighty is one, then what should it be?
Sri Sri Ravi Shankar:
Yes, these words are said in almost all scriptures. Lord Krishna also says-
'Maam ekam sharanam vraja.' you take refuge in me and nobody else. So Lord Krishna's words are exactly the same what Jesus said- 'I am only the way.'
There is only one God and not many. One God is worshipped in different languages, in different ways, in different forms, that's all. When people see others worshipping another form of God, they say that there is another God but there is no another God, there is just only one God! And whether it is said in Gurumukhi (Panjabi), or in Pali or in Latin- it is the same thing. You may see even some of the names are the same. There may be difference of languages, expressions but the essence is the same. It should not be misinterpreted to believe that only if you are a Christian then you will go to heaven otherwise you will go to hell or that only if you are a Muslim you will go to heaven otherwise you will go to hell. This sort of fundamentalism comes when you don't have understanding of others' ways of religion and wisdom.
All the fanatics and terrorists, they quote from the scriptures that theirs is the only way. One gentle man, whom I met in USA, said that heaven is like where only one religion followers go and rest all go to hell, then heaven must be a very lonely place and not so colorful! And that too they say – if you follow our denomination then you will go to heaven and not by following the other denominations of the same religion. This is true for almost all the religions - the concepts are wrongly understood and misinterpreted. In Vaishnava sect also they say- only worship Krishna and not Shiva, for if you worship Shiva you will not find 'mukti' or liberation.
Krishna has very clearly said- 'sarva dharmaan parityaja maam ekam sharanam vraja', "you drop every thing and take refuge in me alone. I will relieve you of all the sins. You can't relieve yourself from your sins. I will relieve you. Don't worry, don't be upset and don't be sad, I will relieve you of all the sins".
Same way Lord Buddha also said- all the devas are coming and protecting you, similar things are said in Jain religion also.
So you need to have a proper understanding otherwise misinterpretation happens. Know that there is only one God, one consciousness though spoken in different words, and wisdom given by different people in many different ways. Jesus said, "People who came before me were robbers and thieves and I am here and now you look at me only.' This was said because when Jesus was there, people were not listening and attending to him. They were thinking about the past only. That's why he said- "Your mind has been robbed off by the people of past, now you listen only to what I am saying."
Lord Krishna also said the same thing- "you are stuck in the past, you are crying and worrying for what is not worth doing. Be in the present moment!"
This wisdom has to be understood and grasped properly. Otherwise fanaticism will grow.
One sect of Christianity will say- this is the only way to go to heaven, and talk to some sect of Islam, they will say- there is no other way, our is the only way! So why different people were saying- 'this is the only way'- was with the purpose of bringing the focus in the students at that time.
Q: Gurudev, What is happiness?
Sri Sri Ravi Shankar:
When you say, I want nothing: that is happiness. When you are happy and are asked: 'Do you want anything?' you say 'No, I want nothing.'
Q: Gurudev, What can I do as a woman if even the elderly of the family have forgotten the tradition and traditional values?
Sri Sri Ravi Shankar:
Whatever you want to learn, you can do it on the internet. Such a glorious age – one laptop and that is it. Google it and anything on earth is available! Knowledge at tips of the finger. I used to say that knowledge will be at the tips of your fingers. I didn't understand why was I saying it and neither did those who heard me. All the information, not knowledge is there.
Q: Gurudev, These days most Gurus have long hair and long beard. Is it a dress code?
Sri Sri Ravi Shankar:
'Yes, you can call it as dress code. The long hair is like an antenna to receive messages from God and the long beard is like an earthing to transmit those messages to the people.
Q: Gurudev, But how to have people to get out from their anger because sometimes it is so difficult to be with them because of their anger?
Sri Sri Ravi Shankar:
Yeah, how to help people come out of anger? Only through WISDOM! Knowledge, wisdom and meditation.
Q: Gurudev, How to become a teacher of the 'Art of Living'?
Sri Sri Ravi Shankar:
Yeah, in the end of the course, there will be a list and whoever wants to become a teacher should give his/her name. If you want to become a teacher, you can.
Q: Gurudev, They say we must dare to dream big. But what follows is desire. How does one handle this desire?
Sri Sri Ravi Shankar:
With discrimination! Desires just come up. You should have your dreams but remain grounded.
Q: Gurudev, Guruji, how is it different from the meditative state that comes with the practice of Sudarshan kriya?
Sri Sri Ravi Shankar:
Sudarshan kriya leads you to that inner space - a state of thoughtlessness, a state of stillness and the art of meditation helps you go deep into that state. So, they complement each other. If you meditate after the Sudarshan kriya, your meditation is deeper. And ifyou are meditating regularly, the kriya becomes easier and more natural.
Q: Gurudev, could you please comment a little bit on your concept of love. Love for parents, sex, children, your surroundings, friends etc.
Sri Sri Ravi Shankar:
I tell you, love..you are made up of love. You are made up of a substance called love. Your spirit is all love. And there are various types of love. Parental love, love of the siblings. Then love for the children, love for the spouse. They are little flavors. Different, but underneath that, I don't see love as only an emotion, it is our very existence. Because all the atoms in your body love each other and that's why you are a human being. That's why there is a boss. You know the moment the love that is the bond, binding force between the atoms is gone, our body disintegrates. So, I see love more as the very existence not just as an emotion. I would say Love with wisdom leads you to bliss.

Love without wisdom or with ignorance leads you to jealousy, greed, anger, frustration and everything else. All these negative emotions are just an offspring of love. See you can't be jealous of somebody if there is no love. Right? Greed is because you love certain things more than people, that is called greed. You love somebody more than you should and that is called possessiveness. And you love perfection so much that you can't stand imperfection, and you show it as anger. Right? Love needs to be harnessed with a little wisdom.
There are around 20 CD's on Bhakti sutra - The aphorisms of love. You can just go into that. I have discussed different types of love and how they all affect our lives.
Q: Gurudev, Dear Guruji, generally one of these shaktis are predominant in us: either Brahma shakti, Vishnu shakti or Shiva shakti. How to use them and how to balance them?
Sri Sri Ravi Shankar:
Simply do it! That's it. Brahma shakti: you create but don't just drop it. Vishnu shakti is to see that whatever you start, you continue.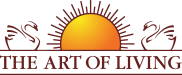 Founded in 1981 by Sri Sri Ravi Shankar,The Art of Living is an educational and humanitarian movement engaged in stress-management and service initiatives.
Read More